Maddon: Russell playing for Cubs wouldn't be distraction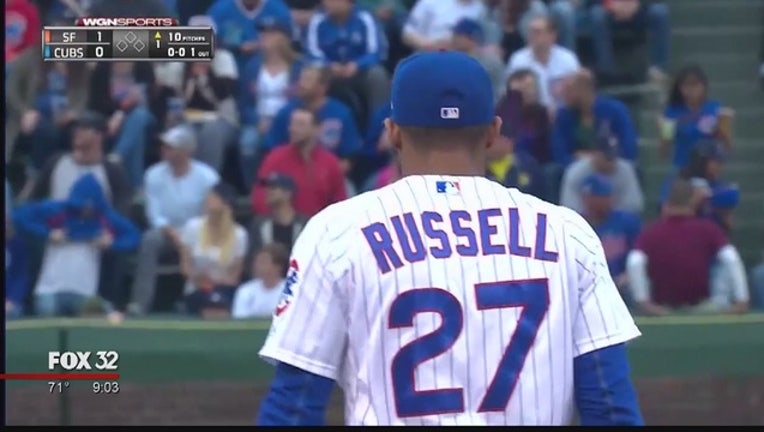 article
CHICAGO (AP) - Manager Joe Maddon says it would not be a distraction if shortstop Addison Russell plays again for the Chicago Cubs.
Maddon has "no idea" if he will and knows "nothing about the process ... playing itself out." He spoke prior to Tuesday's game against Pittsburgh.
Russell has not been with the team since Major League Baseball placed him on administrative leave Friday following a blog post attributed to Melissa Reidy containing allegations of emotional and physical abuse while they were married. Reidy also suggested on Instagram last year Russell was unfaithful and a friend of hers accused him of hitting his wife in a post later deleted.
Russell has denied the accusations. The leave could be extended for seven-day periods if the union agrees.
___
More AP MLB: https://apnews.com/tag/MLB and https://twitter.com/AP_Sports