Matt Barkley faces Lions in his first road start for Bears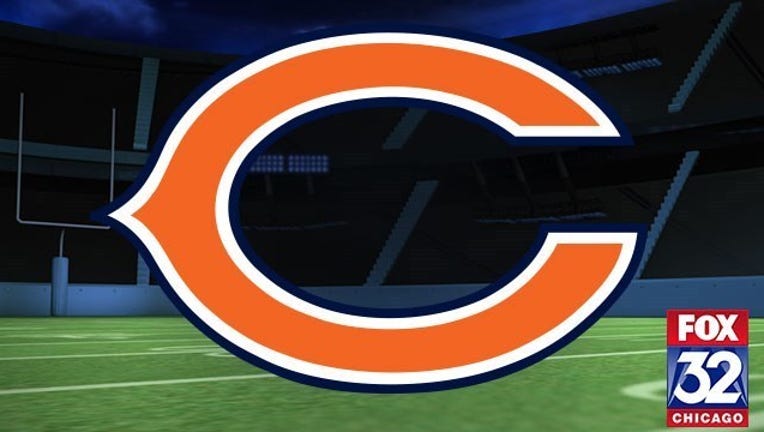 article
LAKE FOREST, Ill. (AP) — Chicago Bears quarterback Matt Barkley likened his return to playing football regularly with riding a bicycle.
The ground beneath Barkley's tires becomes much rougher when he makes his first NFL road start Sunday at Detroit against the first-place Lions (8-4).
"It kind of was like riding a bike just to be honest," Barkley said about replacing injured Jay Cutler. "Once you have a full week of reps under your belt and you get into that flow, it's picked up where it left off, I felt like, from college."
Since coming into the NFL in 2013, the former USC quarterback hadn't played regularly in the NFL until Cutler's season-ending shoulder injury. In two starts, Barkley is 39 for 72 for 508 yards with three touchdowns and two interceptions.
Barkley got stronger as both games continued, following slow starts.
Last week, Barkley hadn't completed a pass until 90 seconds remained in the first half, but led a 26-6 victory. He nearly pulled off a fourth-quarter rally from a 20-point deficit the previous week against Tennessee.
"He's done a really good job of coming in and having great command and poise in the pocket and control in the huddle," Bears offensive coordinator Dowell Loggains said.
"In my opinion, where he's really stood out is when we've been in our no-huddle, two-minute situations, he's done a nice job that way."
Loggains has played with a backup receiver crew that is missing suspended Alshon Jeffery, and behind a patchwork offensive line.
Facing Detroit at Ford Field presents a challenge Barkley hasn't faced yet, since his first two starts came at Soldier Field.
"It's definitely a different set of circumstances," coach John Fox said. "His first actual action for us was at Green Bay after the Brian Hoyer (broken arm), so he's been on the road and played, but not as a starter. It's a challenge."
The Bears (3-9) have pumped in recorded crowd noise to the Walter Payton Center for practice all week to prepare Barkley.
"Obviously the noise, when it gets loud, which it does, will affect our cadence and we'll be in silent and doing some different things," Barkley said. "But I've been in loud situations before in road situations before, so I'm not sure you could get it any differently aside from a few things that we have to do week to week."
The other step up for Barkley is facing an improving Lions defense. Mired near the bottom statistically when they lost to the Bears at Soldier Field in Week 4, Detroit's defense has climbed to 15th overall and 15th in interceptions (10).
Cornerback Darius Slay, in particular, has Barkley's attention.
"He makes plays," Barkley said. "I think (because of) his quickness and knack for the ball — for where it is — I think you've always got to keep an eye on him."
Barkley plans to rely on rookie running back Jordan Howard, who is 117 yards shy of a 1,000-yard season. Howard had his first 100-yard game against Detroit with 111 yards on 23 attempts.
"Jordan and the whole run game up front has helped our play-action passes and the passing game in general," Barkley said.
"With a back like him, who rarely gets tackled on the first hit, first touch, it's comforting for me knowing we can get those third-and-shorts or second-and-shorts and keep moving the ball; and that the run fakes do set up the passing game very well."
It's far too soon for the Bears to project Barkely as anything more than one of the potential quarterbacks for next year's roster. He'll be a restricted free agent after this season.
However, this game could provide further indication of where Barkley is in terms of potential.
It wouldn't surprise Loggains if Barkley's success continues because plenty of other quarterbacks have come from far worse starts to their career. Then again, making a judgment now would be premature.
"I think every situation is different," Loggains said. "I was fortunate enough when I was in Dallas (that) Tony Romo was a practice squad quarterback or the No. 3 quarterback, and I was in personnel and I got to watch him compete every day. You knew there was something there with him.
"Every guy is different. As they build experience and you get to watch them more and more, you make your decisions based on that. Very seldomly do you see a guy right away and say 'hey this guy can play,' because you don't know what it's going to be like under pressure."
___
For more NFL coverage: http://www.pro32.ap.org and http://www.twitter.com/AP_NFL