Moncada is possible leadoff man for White Sox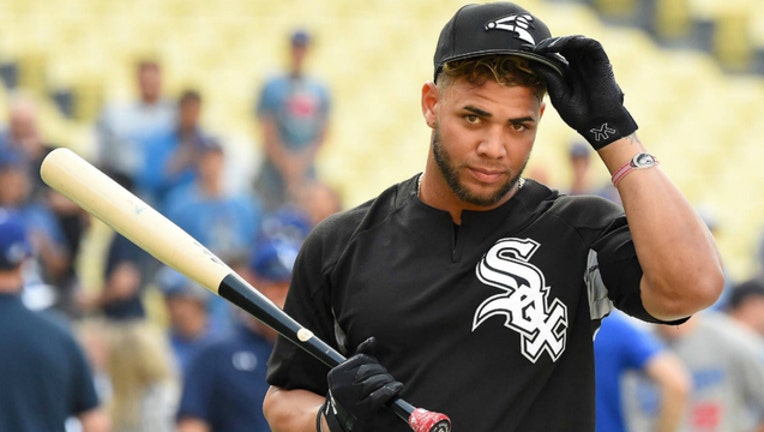 article
GLENDALE, Ariz. (AP) - Expectations are already high for prized youngster Yoan Moncada of the Chicago White Sox. And as he prepares for his first full season in the major leagues, he could find himself in an important role on opening day.
The 22-year-old from Cuba has spent this month as the leadoff hitter for the rebuilding White Sox after he began spring training batting fifth, sixth and seventh. Moncada welcomes being in the top spot, and the White Sox hope to take advantage of his speed and potential to reach base on a consistent basis.
"I like being the first batter. I can show more of my skills. Getting on base, I'll see more pitches, and that's what I prefer," Moncada said, speaking in Spanish.
Moncada showed flashes of speed and power in 54 games after being called up from the minors last season. The .231 batting average and 74 strikeouts in 231 plate appearances are things he is working on improving. But being a switch-hitter able to set the table for the big bats of Jose Abreu and Avasail Garcia while adding a little thump of his own - Moncada hit eight home runs in 2017 and his first of the spring on Sunday - could be a key to a better season than expected for Chicago.
"He has perhaps a little more power than you're used to seeing out of that role, so he may not fit the sort of traditional mold of a leadoff hitter," White Sox general manager Rick Hahn said. "But when it comes to the ability to set the table, his ability to get on base, he's an intriguing candidate for that. I don't know if he's going to wind up there, I don't know if he's going to be there opening day. If he is, he's hopefully going to be there for the duration of his White Sox career."
Moncada was acquired in December 2016 in the deal that sent ace Chris Sale to Boston. Moncada's much-hyped arrival to the South Side when he was promoted from Triple-A last July was the moment many White Sox fans had been waiting for in a season that had already turned sour. The non-contending White Sox traded away Todd Frazier, paving the way for Moncada to develop in the bigs in an everyday role.
"When they called me up I couldn't wait for that moment," Moncada said. "It's a moment you always work for to get the opportunity. I felt good, I felt confident and it was great to be up in the majors to move forward with the team."
"All of the attention was fine with me," he added. "Better to have pressure on you than not."
Moncada seems less concerned with his offense and feels the area where he needs more work is defensively at second base. But the leadoff experiment continues for the former top prospect in major league baseball.
"He's had some really good at-bats," White Sox manager Rick Renteria said Saturday. "I actually believe that he's a little bit more aggressive in that one-slot, in terms of his swing. We've seen that from both sides of the plate now. I think there's a comfort level to it."
Moncada seems clear on his role: to get on base and provide a spark.
"My goals this year are for the team to win and get to where we hope to get, the World Series," he said.