'Monster' Hot Dog With Corned Beef, Bacon Kraut Added to Soldier Field Menu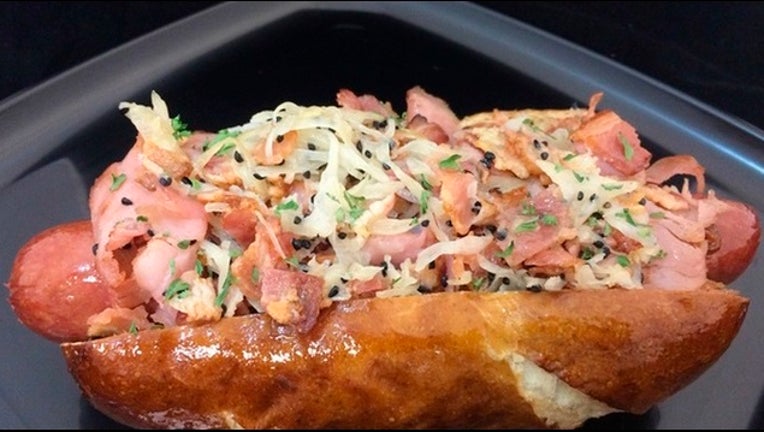 article
CHICAGO — The Monsters of the Midway have added the Midway Monster to the roster.
Soldier Field, home of the Chicago Bears, just added the bacon kraut- and corned beef-topped Midway Monster hot dog to its menu.
The Midway Monster features a jumbo dog with corned beef, bacon caraway kraut and stone ground mustard perched upon a pretzel bun.