Could Naperville talks lead to new Chicago offer for the Bears?
CHICAGO - Could the Bears be the "Chicago Bears" for good?
Some new negotiations have raised questions about whether the team is completely done with the city of Chicago.
Now that the Bears are speaking with multiple suburbs, and not exclusively Arlington Heights, some are wondering if that could reopen the possibility of keeping them in town. Among them is State Rep. Kam Buckner.
SUBSCRIBE TO FOX 32 CHICAGO ON YOUTUBE
"What we found out over the last couple of days is that the Arlington Heights deal is not a done deal, which means that Chicago still has an opportunity to be the hometown of the Chicago Bears and I think that the Johnson administration would be right to move forward to have conversations with the McCaskey family and with Kevin Warren, the new president of the Bears, to figure out a way that we can create a deal that works for both the city of Chicago and for the Chicago Bears," Buckner said.
Buckner says he wants the Bears to remain in Chicago, but that he opposes public subsidies for stadiums.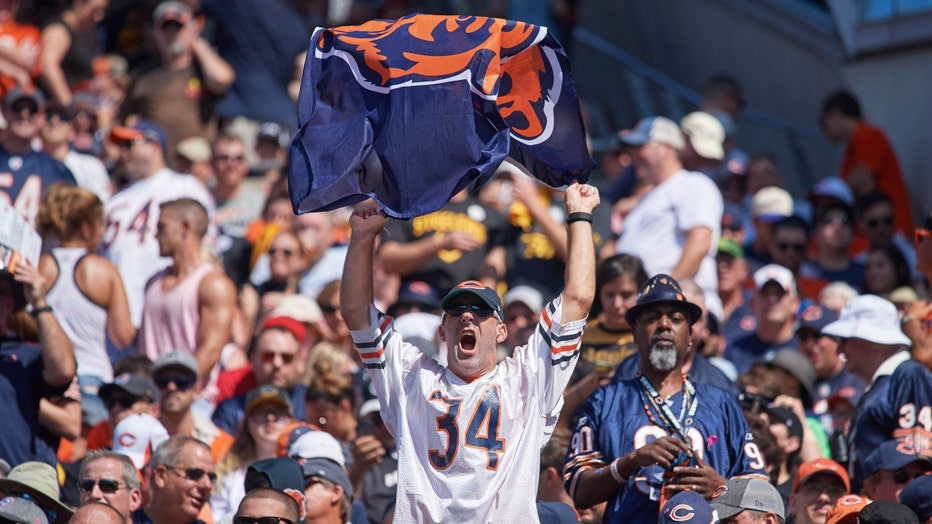 A Chicago Bears fan waves a Chicago Bears flag as he celebrates during an NFL football game at Soldier Field.  (Robin Alam/Icon Sportswire via Getty Images / Getty Images)