Northwestern pulls away for an 81-50 win over Sacred Heart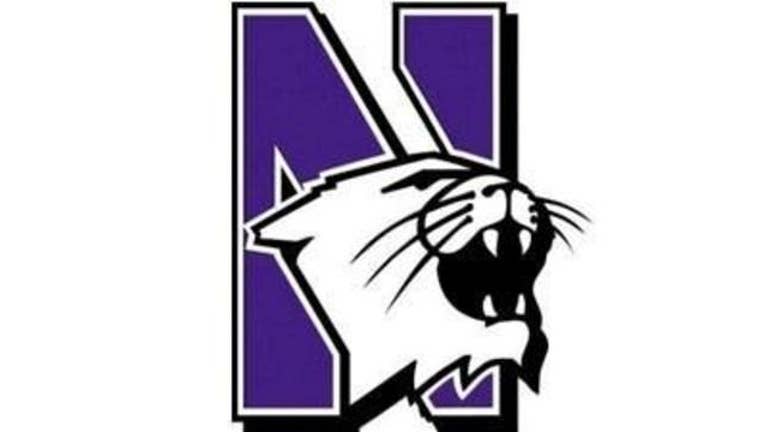 ROSEMONT, Ill. (AP) - Scottie Lindsey had 19 points, six rebounds and four assists, Vic Law added 15 points and Northwestern used a strong second half to pull away for an 81-50 victory over Sacred Heart on Friday night.
Derek Pardon had 11 points and six rebounds and Gavin Skelly had 10 points.
Northwestern (4-2) won comfortably despite shooting 9 of 27 on 3-pointers in the game. Bryant McIntosh (nine points) was just 1 for 5 on 3-pointers.
Coming off the program's first NCAA tournament appearance last season, the Wildcats have struggled this season and entered Friday having dropped two of three.
"Obviously, tonight was a big night for us," coach Chris Collins said. "It was less about who we were playing, but it was more about us getting back to playing the way we have the last couple of years. I thought we made a big step in the right direction."
The Wildcats held Sacred Heart to just 19 points on 6 of 18 shooting in the second half. Playing better on that end after halftime was a focus.
"Our defense in the second half in every game this season has been awful," Lindsey said. "It's been something we've been working on, and I think we played really well in the second half."
Joseph Lopez had 13 points to lead the Pioneers (2-4), but was just 2 for 11 from the free-throw line. Mario Matasovic added 11 points.
"They made some adjustments at the half and it really gave us a ton of problems," Sacred Heart coach Anthony Latina said.
After leading 43-31 at halftime, the Wildcats opened the second half with a 16-6 run for a 59-37 advantage with 14 minutes to go. The closest Sacred Heart could get after that was 18.
The 19 second-half points for Sacred Heart included eight in the final 2½ minutes - long after Collins had replaced his starters.
THE BIG PICTURE
Sacred Heart: The Pioneers entered having won two straight - a 69-68 overtime win against Maine and an 84-60 win against Division III Mitchell - but the step up in class was too much to overcome. They managed to shoot 50 percent in the first half, but Northwestern's size advantage became more of a factor in the second.
"We had some good opportunities, but their length really bothered us on some drives and some finishes and some turnovers, too," Latina said.
Northwestern: Defense was the main emphasis this week for the Wildcats, but Collins also wasn't happy with the way they were playing offensively. Despite missing some shots, Northwestern played more of a team game and had 19 assists on 27 field goals.
"We're a function of our parts," Collins said. "That's no knock on any of our guys individually. We have nice talent. But when those guys play together, we're a lot better. When we try to do it on our own, then we're not as good."
LOW POINT
Northwestern's struggles could be mostly dismissed before an 85-49 loss to Texas Tech on Sunday.
"Sunday was an embarrassing game," Lindsey said.
"Sometimes something like Sunday has to happen to make you wake up and get back to basics and understand that in order for us to be successful we need one another," Collins said. "I think what happened to us was probably good because it allowed us to really refocus and get back to the drawing board and refocus on where our energies need to be."
UP NEXT
Sacred Heart: The Pioneers visit UMass-Lowell on Wednesday night.
Northwestern: The Wildcats visit Georgia Tech on Tuesday night as part of the ACC/Big Ten Challenge.