Padres-Cubs rained out, putting Chicago's 24-6 start on hold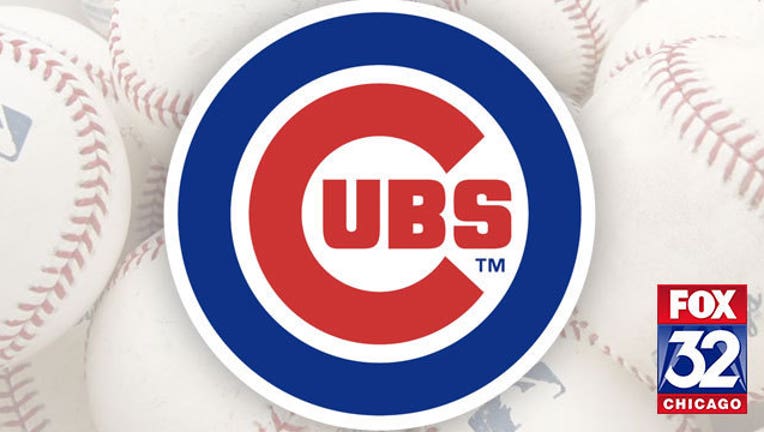 article
CHICAGO (AP) - There's seemingly only one thing that can stop the Chicago Cubs these days: rain.
With the tarp on the field and an unfavorable forecast, Monday night's series opener against the San Diego Padres was washed out about five minutes after the scheduled start time, putting on hold the Cubs' major league-best 24-6 record and seven-game winning streak.
The game will be made up as part of a split doubleheader on Wednesday, with games starting at 12:05 p.m. and 7:05 p.m. CDT.
Monday's scheduled pitchers will start Tuesday night's game, with Chicago lefty Jon Lester (3-1, 1.58 ERA) facing right-hander Cesar Vargas (0-1, 1.10)
It was the third home rainout of the season for the Cubs, who are off to the best start in the majors since the 1984 Detroit Tigers were 35-5 and went on to win the World Series.
The last time the Cubs had a record this good: 1907 when they were also 24-6. The Cubs won the World Series that year and then again in 1908, after which their current 108-year championships drought began.
"I wouldn't want to be on any other team right now," said second baseman Ben Zobrist, who shared the NL Player of the Week award.
The rainout gave the bullpen rest after four relievers combined to throw eight shutout innings in Sunday's 4-3, 13-inning win over Washington.
It delayed the start of a seven-game trip for San Diego, which sat last in the NL West after losing two of three at home to the New York Mets.
Andy Green was to manage at Wrigley Field for the first time. The rookie skipper grew up a Cubs fan in Kentucky.
"When I was a kid, I used to drive up here with my mom, 14, 15, 16 years old watching baseball games," Green said. "I loved the Cubs. I loved Wrigley and coming up this way."
Green didn't see this kind of success by Chicago growing up. The Windy City is home to the top two records in the majors, with the White Sox atop the AL.
"Chicago is the place to be right now in baseball, on both sides," Zobrist said. "We're having a blast on the north side right now."
AWARDS
Zobrist shared the NL award with New York Mets pitcher Bartolo Colon, who hit his first career homer Saturday in San Diego.
"It's a unique honor, to share that with Bartolo after what he did," Zobrist said, smiling. "I liked the home run trot."
Zobrist drove in 15 runs in seven games and has reached base in 17 straight games.
GWYNN MEMORIES
Monday would have been former Padres star Tony Gwynn's 56th birthday. The Hall of Famer, known as Mr. Padre, died in 2014 from salivary gland cancer. Gwynn hit .338 in 20 seasons with San Diego.
Green thinks Gwynn wouldn't have been fazed by today's defensive shifting.
"He was unbelievable. Ability to hit to all fields, his feel for the barrel," Green said. "I think today there are very few hitters like him that can manipulate the barrel. We have scouting reports and shifts because people have tendencies. We position people very aggressively to take away people's hits.
"It's only certain hitters that don't have tendencies that don't get impacted by that."
HACK-A-HARPER?
Maddon smiled when told some critics were saying the Cubs played "scared baseball" and compared walking Washington's Bryce Harper six times Sunday to basketball's "Hack-a-Shaq" fouling strategy.
"I love it, I love it. That's really funny," Maddon said. "There's nothing I can say about that. The best way I can put it is I didn't do anything to them."
DINNER WITH DITKA
Maddon had dinner with former Bears coach Mike Ditka after the game Sunday at, where else, Ditka's Chicago restaurant.
"That's my second meeting with Coach Ditka. It's very comfortable and easy," Maddon said. "He's from western Pennsylvania. We had the same kind of background growing up. We like the same kind of foods. He likes red wine. He's just entertaining to speak with."
Maddon said Ditka "watches our games and knows everything that's going on."
ARRIETA'S NEXT START
Maddon said ace Jake Arrieta would "probably" stay on schedule and start Friday against Pittsburgh. Kyle Hendricks and John Lackey will start Wednesday's games. The Padres didn't announce Wednesday's pitchers.