Pirates lose 4-0 to Arrieta, Cubs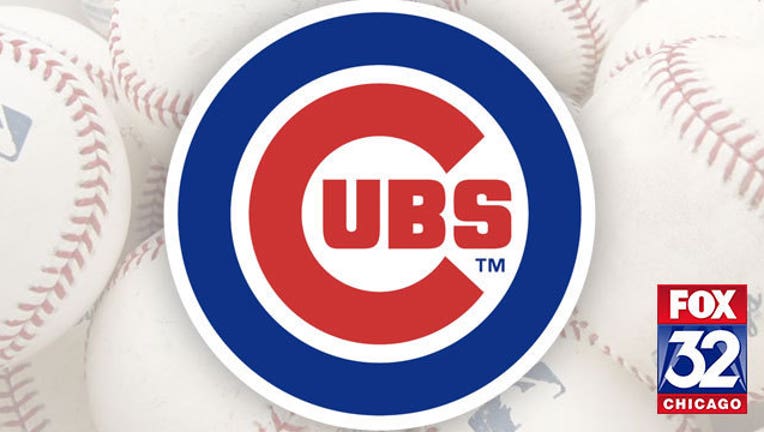 article
CHICAGO (AP) — The Pittsburgh Pirates are going home to try for the NL Central title. A one-game playoff against Jake Arrieta looks like a dangerous proposition.
A.J. Burnett pitched six effective innings, but the Pirates managed just one hit in a 4-0 loss to Arrieta and the Chicago Cubs on Sunday night.
Arrieta (21-6) retired his first 18 batters before Gregory Polanco grounded a leadoff single into left field in the seventh. Arrieta struck out nine and walked none in seven innings, improving to 15-1 with a dazzling 0.89 ERA in his last 19 starts.
"We ran into a tough draw tonight, and we'll move on," Pirates manager Clint Hurdle said. "We get to go back home and play the team we're hunting. So it's good, it's real good."
Pittsburgh (95-61) could have gained ground on St. Louis with its ninth consecutive victory, but it trails the division leaders by three games heading into their three-game set beginning Monday night.
The Pirates already have clinched a playoff spot, but they would love to avoid their third straight appearance in the NL wild-card game — where they likely would face Arrieta again.
"You can run into a guy like Arrieta in that one game, and you know, he's tough," third baseman Aramis Ramirez said. "So we're going to shoot for the division. It's in our hands right now."
Burnett (9-6) allowed two runs and seven hits in the season finale against the Cubs, but Arrieta shut down the Pirates right from the start. Pedro Alvarez's leadoff fly ball to left in the sixth was Pittsburgh's first ball to leave the infield.
Arrieta improved to 6-1 with a 1.68 ERA in nine career starts against the Pirates.
"I think I feel the same way against any team," he said. "I don't put a lot of emphasis on who it is."
Kris Bryant had an RBI single in the first for Chicago, and Arrieta made it 2-0 with a one-out drive to right-center in the second. Arrieta's second homer of the season led to a curtain call for the crowd of 40,617 at Wrigley Field.
"He can hit. I left one over and he hit it," Burnett said. "The ball came right over the plate, and he put a good swing on it."
The Pirates threatened after Polanco's single in the seventh. Arrieta hit Andrew McCutchen with one out, putting runners on first and second, but Ramirez bounced into an inning-ending double play.
Starlin Castro hit a two-run double in the bottom half, and Travis Wood finished the one-hitter for his third save in three chances. Castro, Bryant and Montero had two hits apiece for the Cubs.
WORTH NOTING
Burnett fanned Jorge Soler with the bases loaded in the first inning for his 2,500th career strikeout. ... The Pirates went 8-11 against the Cubs this season.
HONORING ARAMIS
Ramirez received a standing ovation when he was recognized by the Cubs during a pregame ceremony. Ramirez played for Chicago for nine years, batting .294 with 239 homers and 806 RBIs, and plans to retire after this season.
Castro, who played with Ramirez, presented the slugger with the No. 16 from the Wrigley Field scoreboard.
RIZZO'S WORKLOAD
Cubs 1B Anthony Rizzo has missed just one game this season, and manager Joe Maddon is weighing the value of a day off.
The regular-season finale is next Sunday at Milwaukee, and then there are two off days before the wild-card game on Oct. 7.
"Before you get to that game, he's going to have plenty of rest," Maddon said. "So, again, I don't want to take him out of a rhythm of sorts."
UP NEXT
Pirates: LHP J.A. Happ (6-2, 2.28 ERA) and Cardinals RHP Lance Lynn (12-10, 3.16) face off in the series opener. Pittsburgh and St. Louis split their first 16 meetings of the season.
Cubs: RHP Kyle Hendricks (7-7, 4.23) gets the ball when the Cubs host Kansas City on Monday in their final scheduled home game. RHP Yordano Ventura (12-8, 4.40) starts for the Royals in the makeup of a May 30 rainout.
___
Jay Cohen can be reached at http://www.twitter.com/jcohenap