Pomeranz leads Padres to 1-0 win, doubleheader sweep of Cubs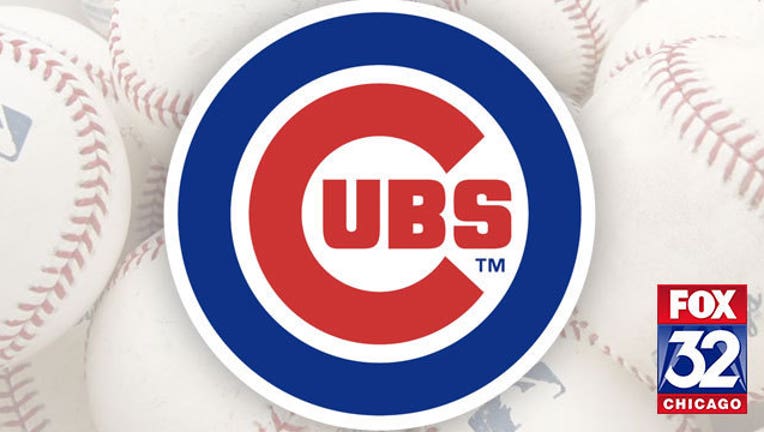 CHICAGO (AP) - Drew Pomeranz tied a career high with 10 strikeouts in six scoreless innings and Christian Bethancourt hit a long solo home run to give the San Diego Padres a 1-0 victory over the Chicago Cubs Wednesday night and a sweep of a day-night doubleheader.
In the first game, Brett Wallace hit a three-run homer in San Diego's four-run seventh inning, and the Padres stopped the Cubs' eight-game win streak with a 7-4 victory.
Pomeranz (4-3) allowed just three hits and walked three. No Chicago runner advanced past second base while the left-hander was on the mound.
Left-hander Brad Hand worked out of a bases-loaded jam in the eighth inning and Fernando Rodney got the final three outs for his 10th save in 10 chances. He also picked up the save in Game 1.
The lack of offense wasted a strong start from John Lackey (4-2), who allowed just one run on three hits in eight innings.
Bethancourt, who now has three homers on the season, went 2 for 3. San Diego as a team managed just three hits.
The Cubs, who have the best record in the major leagues at 25-8, hadn't lost consecutive games this season before Wednesday.
Chicago batters struck out 14 times in the game.
Lackey retired the first 14 batters before Bethancourt broke up the perfect game with a majestic blast over the left-field bleachers and onto to Waveland Avenue.
Chicago's best scoring chance came in the eighth inning. With two out, Jason Heyward walked. Hand appeared to end the inning by getting Kris Bryant to pop up on the infield. But shortstop Alexei Ramirez dropped the ball for an error, putting runners on first and third.
Hand then walked Anthony Rizzo on four pitches to load the bases, but regrouped to strike out Jorge Soler to end the threat. It was Soler's four strikeout of the game.
The Cubs had a 4-2 lead entering the seventh inning of the first game. To that point, they were 18-2 this season when leading after six innings. But Pedro Strop (1-1) failed to retire any of the five batters he faced in the seventh and was charged with three runs and three hits. A throwing error also cost Chicago a run in the decisive half-inning.
Carlos Villanueva (1-0) pitched a scoreless inning for the win in the first game.
UNFRIENDLY CONFINES
Matt Kemp entered the second game with a .310 career average at Wrigley Field, so he obviously enjoys hitting in the ballpark. It's doubtful, though, he feels the same way about playing the outfield.
Kemp somehow avoided injury in the seventh inning when he tripped over the bullpen mound down the right-field line while trying to make a running catch and crashed into the side wall. The wall is padded, but there is a gap where the bullpen phone hangs. Kemp's head came close to hitting the metal box surrounding the phone.
Padres: RHP Andrew Cashner will miss his scheduled start on Friday with cramps in both hamstrings. Cashner was injured trying to score from first base in his last start on Sunday against the New York Mets.
Cubs: Maddon said C Miguel Montero (lower back tightness) could return from his rehab stint with Triple-A Iowa as early as this weekend.
UP NEXT
Padres: They open a four-game series Thursday night on Milwaukee, with RHP James Shields (1-5, 3.60 ERA) taking on RHP Jimmy Nelson (4-2, 3.74) in the opener.
Cubs: Following a day off on Thursday, they open a three-game home series against the Pittsburgh Pirates on Friday. RHP Jason Hammel (4-0, 1.85 ERA) takes on LHP Francisco Liriano (3-1, 3.60).