Porzingis ties career high with 29, Knicks top Bulls 115-107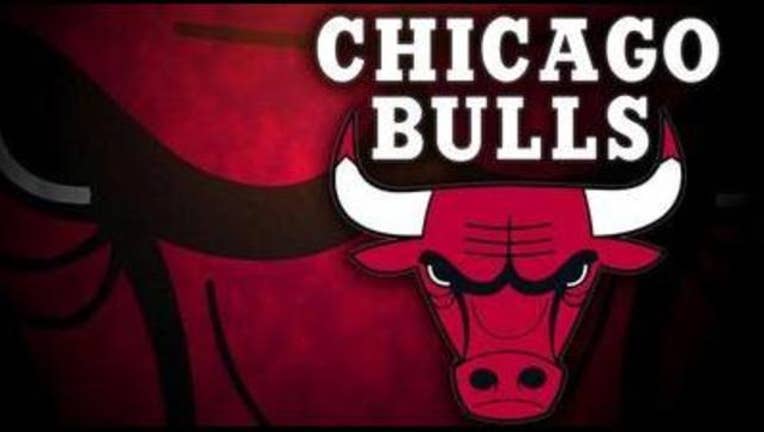 article
CHICAGO (AP) — Kristaps Porzingis had no sense that he was in for a special night when he went up for his first dunk in the first quarter.
Porzingis tied a career high with 29 points and grabbed 10 rebounds, Carmelo Anthony added 24 points and the New York Knicks beat the Chicago Bulls 115-107 on Wednesday night. But Porzingis, the Knicks' 7-foot-3 rookie center, nearly had a shaky — and embarrassing — start.
"On the first dunk, I did not have my legs," he said. "I almost missed it. I was OK physically and able to knock down shots. The ball was moving and I had some pretty good looks."
Porzingis was one point short of becoming the first rookie since Patrick Ewing to put up 30 points and 10 rebounds in one game for the Knicks.
"I looked up at the scoreboard in the fourth quarter and saw how many (points) I had, but I didn't know about the record," Porzingis said. "I don't want to force up a shot just to break a record."
Porzingis displayed an inside-outside game that the Bulls defense couldn't handle. He was 3 of 6 from 3-point range, which opened up the rest of the floor for his teammates.
In the front end of a back-to-back with the Knicks, the Bulls failed to complete a sweep of their four-game homestand and dropped behind the Detroit Pistons in the Eastern Conference standings for the eighth and final playoff spot.
Bulls forward Jimmy Butler, who was held to just seven points on 3-of-11 shooting, disagreed with coach Fred Hoiberg when he said the Bulls were outworked. He put the blame on his own shoulders.
"I see other things wrong, but that's what he is supposed to say," Butler said. "He's supposed to say it's a team thing. I don't think right now, I know this is a team game, but if one of your so-called best players is not doing what their supposed to do, that's what is going to happen.
"You've seen the way I've been playing lately. It's sad. My teammates won't say it, my coaches won't say it."
Nikola Mirotic scored a career-high 35 points for the Bulls, and Derrick Rose added 21. Mirotic was 9 of 13 from 3-point range and tied a franchise best for made 3-pointers.
The Knicks led by as many as 22 in the second half. Rose and Mirotic tried to start a late rally, but each was answered by Porzingis and Anthony.
Rose got the Bulls within 10 late in the fourth, but Porzingis hit a jumper. Mirotic made a 3-pointer to get it within eight at 109-101 with 3:07 left, but Anthony followed with a 3 from the corner.
The Knicks were 14-of-25 from 3-point range.
After establishing his outside game in the first half, Porzingis flashed through the lane for a dunk in the third quarter.
"He seems to be alive again," Knicks coach Kurt Rambis said. "He looked like he went through a period where his legs were dead."
The Knicks led 57-55 at the half. Porzingis scored 17 points on 7-of-9 shooting, including 3 of 4 from 3-point range. Rose led the Bulls with 12 points.
PLAYOFFS?
Butler isn't too concerned about the postseason picture. "No, I've got to worry about my team," he said. "I've got to worry about myself. If we win enough games, we'll be in the right (playoff) position."
SECOND THOUGHTS?
Anthony isn't rethinking his decision when he was a free agent two years ago and opted to stay with New York over Chicago. "No, not at all," he said. "It was close (to happening). It was close, real close. That's all I can say about it."
TIP-INS
Knicks: Anthony, who missed Sunday's loss to Sacramento with a migraine, scored 10 points with five assists in the first half.
Bulls: Before the game, Hoiberg said Butler is not having any issues with his knee and he is not over compensating. "His knee feels great and he is not," Hoiberg said. "He has responded very well to the plan that was put in place and has responded very well to the treatment." Butler suffered a strained left knee that kept him out for about a month. ... Before the game, Hoiberg addressed the Iowa State men's basketball team. Hoiberg, former head coach and player for the Cyclones, left Iowa State for the Bulls after Tom Thibodeau was fired last season. Iowa State plays No. 1 seed Virginia in Midwest Regional on Friday at the United Center. ... The Knicks outrebounded the Bulls 53-34.
UP NEXT
The Bulls take on the Knicks at Madison Square Garden on Thursday night to complete the home-and-home.