Pritchard scores 29 as Oregon outlasts DePaul 89-79 in OT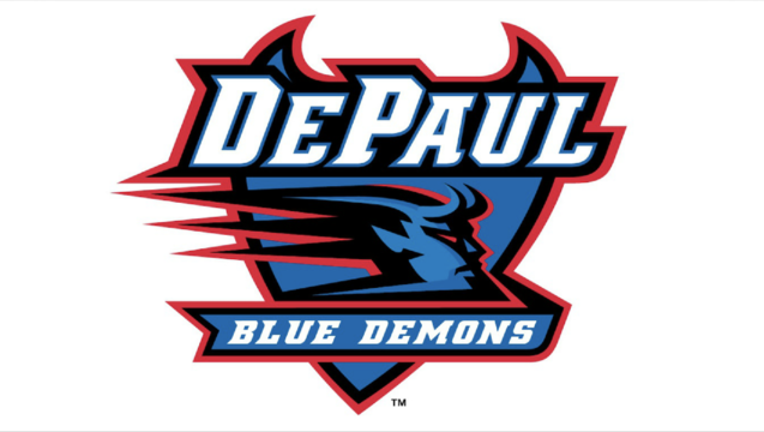 PORTLAND, Ore. (AP) - When breaking down the opportunities Oregon would have against DePaul, Dana Altman knew the Ducks would get their chance to hoist some 3-pointers.
But 39 of them? Altman seemed fine with the number, especially how many went in out of the hand of Payton Pritchard.
Pritchard made seven of Oregon's 15 3-pointers, scoring a career-high 29 points and leading the Ducks to an 89-79 overtime win over DePaul in the consolation bracket of the PK80 Invitational on Friday night.
Oregon (4-1) attempted a school-record 39 3-pointers, letting fly without hesitation against the Blue Demons. The Ducks needed all of the 15 that dropped to hold off DePaul and rebound from their loss to UConn in the opening round of the tournament.
"We knew we let everybody down. Guys knew it. We knew it," Altman said about the loss to UConn. "We've been looking forward to this tournament for a long time to come out and not play with any more gumption or toughness than we did, the guys were disappointed, we were disappointed. ... I don't think we played that much better tonight but we did find a way."
Pritchard's previous career-high was 20 points set earlier this season against Ball State. He was 7 of 13 on 3s. Elijah Brown added 19 points and Troy Brown Jr. chipped in with 11 for the Ducks.
"I knew we would have a lot of opportunities to penetrate and kick, so at shoot around today we took a lot of 3s," Altman said.
Marin Maric led DePaul (1-4) with 22 points and Eli Cain added 19. But the Blue Demons scored just 10 points over the final 3 minutes of regulation and overtime combined.
"They made the plays defensively," DePaul coach Dave Leitao said. "We got stagnant, we ended up with more of one dimension than I wanted to. I wanted to get the ball inside."
Pritchard nearly won it in regulation but his attempt at a game-winning 3 at the buzzer rattled around and out. It was the first overtime game this season for both teams.
Pritchard came through in the extra session. His free throws pulled Oregon even at 79-all and his 3-pointer following a DePaul turnover gave the Ducks a three-point lead. Brown added a pair of free throws and the Ducks led 84-79 with 1:47 remaining.
DePaul had its chances in regulation, appearing to take control when Devin Gage made a difficult driving layup while being fouled. The three-point play gave the Blue Demons a 64-58 lead with 7:25 left, matching their largest lead of the night.
It was gone in an instant. Consecutive 3s by Brown and Pritchard pulled Oregon even and Pritchard's sixth 3 of the night with 4:53 left gave Oregon a 69-67 lead.
DePaul continued to hang around pulling with 72-71 on free throw from Cage. Paul White hit a 3 from the wing for Oregon, but Cain scored inside and after Pritchard was called for an offensive foul, the Blue Demons got even at 75-all on free throws from Maric with 1:12 remaining.
Those were the final points of regulation as Oregon ran off the final 30 seconds before Pritchard's attempt at the buzzer.
FAMILIAR FOE
Oregon is quite familiar with its opponent on Sunday, Oklahoma. The Ducks and Sooners played a preseason scrimmage against each other just a few weeks ago. They also faced the Sooners in the NCAA tournament in 2016.
"Maybe they've made a lot more progress than we have the last three weeks," Altman said.
THE TAKEAWAY
DePaul: The Blue Demons continued to struggle from behind the 3-point line. DePaul was 4 of 19 on 3s and have yet to make more than six in any game this season.
Oregon: The Ducks had not been shy at attempting 3s this season but it went to another level against DePaul. The Ducks set a new season-high with their 30th 3-point attempt with 8 minutes remaining. The previous school record was 38 attempts, set twice. ... Pritchard was three off the school record for 3s by an individual. Tajuan Porter had 10 3s in a game in 2006.
UP NEXT
DePaul: The Blue Demons will face Portland on Sunday.
Oregon: The Ducks will take on Oklahoma on Sunday.