Quigley scores 20 as Sky beat Fever 77-72 in playoff opener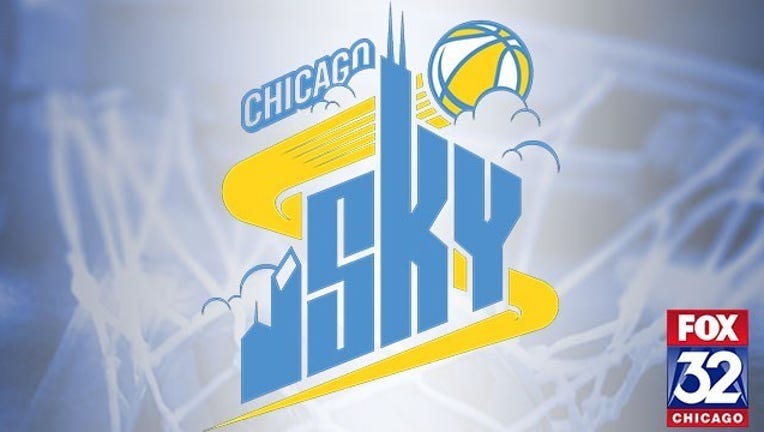 article
CHICAGO (AP) — WNBA MVP Elena Delle Donne had a rare quiet night.
Her Chicago Sky teammates picked her up.
Allie Quigley scored 20 points to help the Sky beat the Indiana Fever 77-72 Thursday night in the opener of the Eastern Conference semifinals.
Courtney Vandersloot added 19 points for the second-seeded Sky in the best-of-three series. Delle Donne, who was averaging a WNBA-best 23.4 points, had 14 points — 12 after halftime — to go along with 11 rebounds. Jessica Breland added 12 points.
Delle Donne was more concerned about winning than her stats.
"Clearly, this team is why I won the MVP this year," Delle Donne said. "That showed out there, and it will continue to show throughout the playoffs."
Tamika Catchings led the third-seeded Fever with 21 points and Marissa Coleman added 16.
Game 2 is Saturday in Indianapolis.
"Better believe we'll be ready for her Saturday because she's going to be a different Elena Delle Donne," Catchings said.
Vandersloot and Quigley also combined for four 3-pointers and 11 assists.
"Guarding them definitely has to be a priority," Catchings said.
Coleman hit a 3 with 8:09 left to give Indiana a 56-54 lead, its first since the game's early minutes. The Sky went back ahead, 59-58, on Erika DeSouza's layup.
Breland's putback gave the Sky a 75-71 lead with 1:23 remaining. Catchings missed a free throw with 1:13 left and also a 3 with 15.6 seconds to go.
Vandersloot made two free throws with 12.9 seconds left to close the scoring.
The Sky scored 22 second-chance points to the Fever's four. Chicago also owned a 43-36 rebounding edge and shot 41 percent from the field to Indiana's 38.2 percent.
"It comes down to details, and we have to take better care of the details," Fever coach Stephanie White said. "We have to be a better rebounding team. We had way too many turnovers in the first half."
Chicago led 24-15 after the first quarter before Indiana pulled within one at halftime. Delle Donne had two points on 1-for-4 shooting. She overcame the slow start to score seven in the third for a Sky 54-51 lead.
"Look, she had a double-double," White said. "We're elated she might have been off a little bit. She's a terrific player.
"You look at the players on the floor, we need to give two players to (defend) Elena Delle Donne. Then you've got Sloot and Quigley running wild. You've got Breland, who is as efficient a player as they come. There's a reason they're in the positon they're in."
Chicago, who lost to Phoenix in last season's finals, swept the Fever in four games in the season series.
This game was played at the UIC Pavilion because Marvel Universe Live! is taking place at Allstate Arena this weekend.