Quintana wants to stay with rebuilding White Sox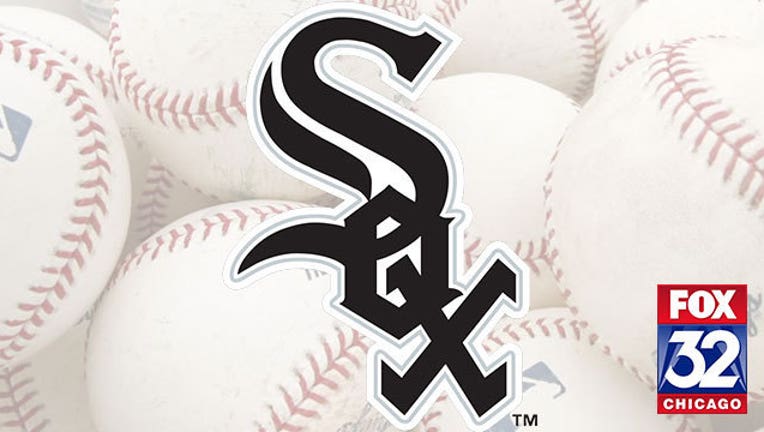 article
CHICAGO (AP) - Jose Quintana pulled on his No. 62 White Sox jersey for the first day of the team's fan convention. He grinned when asked about pitching for Colombia in the World Baseball Classic.
Those are the only teams on Quintana's mind right now. The durable left-hander can't do anything about the trade talk, so he just tries to ignore it.
"I hear a lot about trades this year, but I don't have control over that," he said. "I'm happy to be here, and I have new teammates this year. We have some good talent this year, and I'm here. I have all my focus on the White Sox."
While the crosstown Cubs prepare for their title defense, the rebuild is in full swing on the south side of Chicago. Ace pitcher Chris Sale and outfielder Adam Eaton were traded away during the winter meetings, but the 28-year-old Quintana remains with the White Sox after posting a career-high 13 wins last season and reaching 200 innings for the fourth straight year.
General manager Rick Hahn indicated Friday the team remains open for business just a couple of weeks before the start of spring training.
"Our desire is to get through this process and build a sustainable core of talented players as quickly as possible," he said. "Unfortunately our desire, our impatience, our eagerness isn't what's going to dictate this market or the schedule of these moves. The timing of many of these moves is going to be based upon the market and our ability to get similar value and what we feel is appropriate value."
Third baseman Todd Frazier, who set career highs with 40 homers and 98 RBIs during his first season with Chicago, finds himself in a similar spot as Quintana. White Sox closer David Robertson also could be an attractive piece for some contenders.
"We know the business how it is, and it is what it is," said Frazier, who was bothered by a left hand injury during the offseason but thinks he will be fine long before the start of the season.
"I talked with Rick yesterday, everything looks pretty good. I probably still could get traded, you never know, that's just the way it goes. But my focus, right now, is on spring training and building relationships right now with the team."
Frazier, who came over from Cincinnati as part of a three-team trade in December 2015, was one of the main attractions at Chicago's annual fan fest last year. But the White Sox finished 78-84 for their fourth straight season with a losing record, prompting Hahn and the front office to try a different direction.
Now the focus is on a group of young players that came over in the Sale and Eaton deals. Touted infielder Yoan Moncada and right-hander Lucas Giolito are considered two of baseball's best prospects and could impact the major league club this season.
"It's like a core young group now that we have here with the White Sox and I'm excited to be a part of it," Giolito said. "Being here, meeting all the guys, I feel like I'm fitting in pretty well, and I'm excited to get going."
Giolito made his major league debut last June and struggled to a 6.75 ERA in six games with Washington. But he said he learned a lot and is looking forward to his new opportunity in Chicago.
"I definitely want to compete for a spot. I mean, that's my game plan going in, to go in and pitch the best I can and show who I am and hopefully earn a spot out of spring training," he said. "If I don't, then I go to Triple-A or wherever they send me and just work from there."
___
Jay Cohen can be reached at http://www.twitter.com/jcohenap