Rodon strong, Moncada HRs to send White Sox past Angels 4-2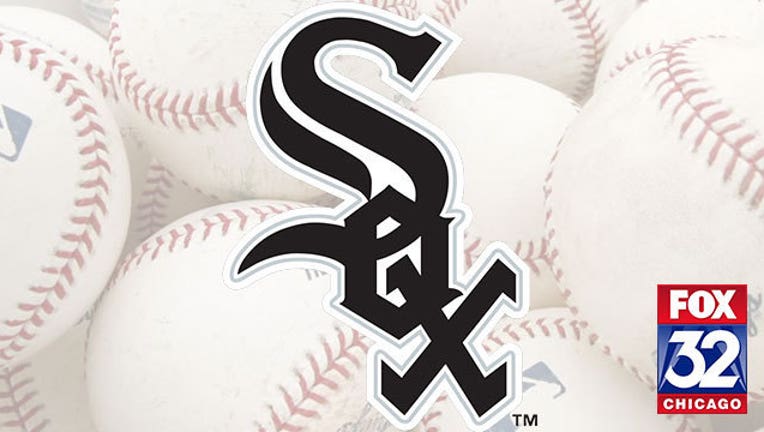 article
ANAHEIM, Calif. (AP) - Carlos Rodon spent eight months diligently working his way back from shoulder surgery just for feelings like this.
Rodon pitched two-hit ball into the eighth inning, Yoan Moncada homered in the seventh and the Chicago White Sox beat the Los Angeles Angels 4-2 on Tuesday night.
After struggling to throw strikes in the bullpen before the game, Rodon (3-3) took a no-hitter deep into the sixth and finished with eight strikeouts in 7 2/3 innings, barely falling short of the longest start of his career.
He yielded three walks, but worked quickly and smoothly while the White Sox earned back-to-back victories for the second time in July.
"That was fun, man," Rodon said. "It was a fun night. ... Felt good starting off and found the strike zone early. After that, we fell in a groove and worked through those middle innings."
Rodon was outstanding in his seventh start since returning to the mound in June after surgery last September. When he got in trouble in the eighth, reliever Juan Minaya allowed two inherited runners to score, but Jeanmar Gomez and Joakim Soria secured the win.
"What a night tonight (for Rodon)," Chicago manager Rick Renteria said. "He worked in some traffic a little bit in terms of pitches, (but) he looked free and easy. We were talking about on the bench how he looks like he's feeling pretty good."
After months of rehabilitation and four minor-league starts, Rodon appears to be rounding into the same impressive form in which he closed last season before his surgery. He has pitched into the eighth inning in his last two starts while yielding only five combined hits.
"I had a lot of help," Rodon said. "Our training staff and our staff in Arizona really helped me get to this point. Had a stop in Class A with Kannapolis. Had some fun there. Made some other stops. It was definitely part of the process. A lot of people helped me."
Nicky Delmonico added an RBI single in the eighth as the White Sox took the first two games of a four-game series between two major-market AL teams with zero playoff victories in this decade.
Rodon retired 15 consecutive Angels between Mike Trout's first-inning walk and David Fletcher's two-out walk in the sixth. Andrelton Simmons singled to center to break up the no-hit bid but got caught rounding first base too far by alert third baseman Yolmer Sanchez after Fletcher slid in safely.
"I was trying to get in scoring position when I saw the throw go to third," Simmons said. "You try to push the envelope, but I didn't think I was being super-aggressive. When it rains, it pours."
The Angels rallied in the eighth with Fletcher's RBI double and Trout's two-out, bases-loaded walk from Minaya. Gomez then got Justin Upton on a shallow flyout to end the rally.
Soria pitched the ninth for his 16th save in 19 chances, retiring pinch-hitter Shohei Ohtani on a fly to center for the second out.
Chicago cobbled together two runs in the third inning on Jose Abreu's bases-loaded walk and Avisail Garcia's sacrifice fly. Moncada then interrupted his 1-for-15 slump since the All-Star break by going 2 for 4 with a walk and a homer to right off reliever Noe Ramirez in the seventh.
PENA UNREWARDED
Felix Pena (1-1) pitched six innings of four-hit ball for the Angels (50-52), who fell two games below .500 for the first time all season. Los Angeles has lost four of five on its 10-game homestand.
Pena, a reliever pressed into a rotation spot by the Angels' staggering list of injuries to their starting pitchers, struggled with control but largely kept Los Angeles in the game.
LEFT TURN
The Angels' season-long struggles against left-handed pitching also continued against Rodon. The club was batting .219 against lefties entering the game, and the Angels didn't even come close to getting a hit in the first five innings, mostly striking out or grounding out meekly.
TRAINER'S ROOM
White Sox: Garcia went 0 for 3 with that RBI after sitting out the start of Monday's game with chest pressure and an elevated heartbeat. He played Monday night as a defensive replacement after a quick trip to a local hospital.
Angels: Simmons was hit in the left hand by a pitch from Minaya in the eighth inning. The Gold Glove shortstop writhed on the ground for a moment, but eventually took his base.
UP NEXT
White Sox: James Shields (4-11, 4.26 ERA) is 0-6 in his last eight road appearances, including seven starts. He hasn't won on the road since opening day at Kansas City.
Angels: Tyler Skaggs (7-6, 2.68 ERA) has a 1.43 ERA over his last seven starts, ranking second in the AL in that span. He has faced the White Sox just once, and it was back in July 2014.
___
More AP MLB: www.apnews.com/tags/MLBbaseball