Royals sweep White Sox with come-from-behind win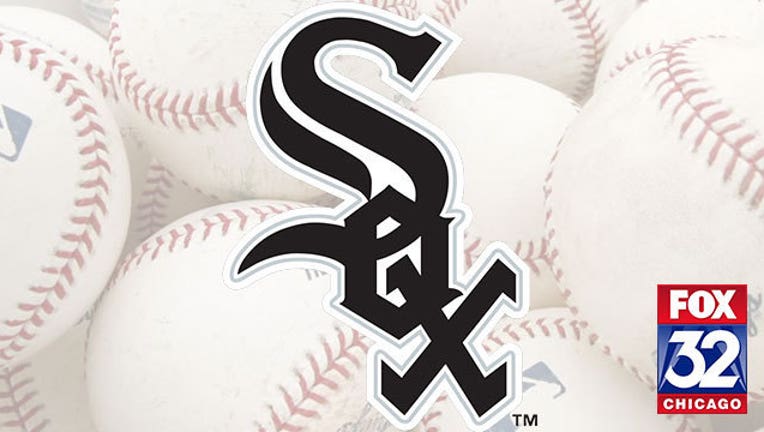 article
KANSAS CITY, Mo. (AP) -- Cheslor Cuthbert drove in the go-ahead run with an infield hit in a three-run eighth inning, and the Kansas City Royals rallied for the third straight game in a 5-4 win over the Chicago White Sox on Sunday.
Chicago wasted a 4-2 lead in the eighth after failing to protect a 5-2 seventh-inning advantage on Friday and a 7-1 ninth-inning margin on Saturday. White Sox relievers allowed 17 runs, 15 hits and eight walks over 6 1/3 innings in the three-game series, and Chicago has lost 14 of its last 18 games after a 23-10 start.
Seeking to become the major leagues' first 10-game winner, Chris Sale left with a 4-2 lead after seven innings. Lorenzo Cain homered with one out off Nate Jones (2-1), Eric Hosmer doubled, and Kansas City loaded the bases with Kendrys Morales' walk and Paulo Orlando's single.
Jones walked Brett Eibner on a low, outside pitch, forcing in the tying run. Matt Albers relieved and Cuthbert hit a grounder that second baseman Brett Lawrie snagged with a dive as pinch-runner Jarrod Dyson came home from third. Lawrie's throw from his back went about 10 feet, and first baseman Jose Abreu picked up the ball and threw out Orlando at the plate.
Chris Young (2-5), activated from the disabled list Saturday, pitched a 1-2-3 eighth, and Wade Davis thew a perfect ninth for his 14th save in 15 chances.
Hosmer three hits and went 8 for 13 with seven RBI in the series
Sale fell behind in the first when Cain hit an RBI double and scored on Hosmer's single. Sale allowed six hits and struck out six.
Kansas City's Edinson Volquez gave up three runs and six hits in six innings.
Orlando made a diving catch in right to rob Austin Jackson on an extra-base hit in the seventh, holding Kansas City to a sacrifice fly.