Sale improves to 7-0 for White Sox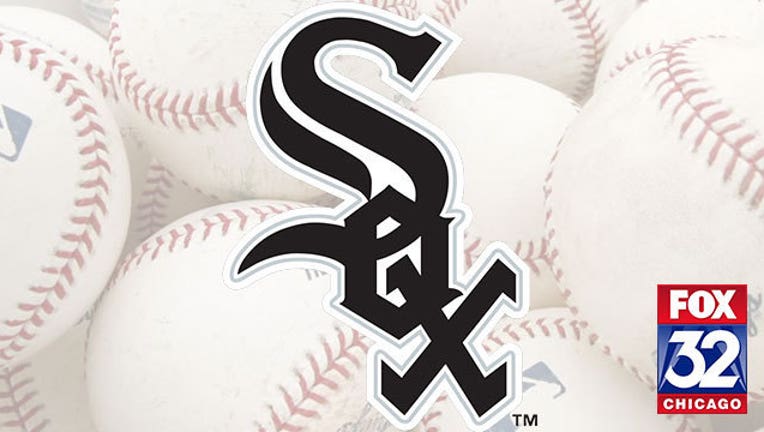 article
CHICAGO (AP) — Chicago White Sox left-hander Chris Sale is off to an historic start, and his latest success was a testament to his transition from thrower to pitcher.
Sale survived a rocky start to become the first seven-game winner in the majors on Saturday night, as the White Sox rallied for a 7-2 victory over the Minnesota Twins. Dioner Navarro had three hits and Todd Frazier doubled and homered to lead a 13-hit attack.
When five consecutive Twins reached base and two scored in the first inning, Sale would have had one foot in the shower in years past. Instead, he made the necessary adjustments, retired 19 of the next 20 batters and became the fifth White Sox pitcher to start 7-0 since the 1913 season.
"I'm probably out of there in the fourth or fifth inning," conceded Sale, who hit two batters and threw 36 pitches in the first. "I had a good breaking ball today and that was about it. My fastball was all over the place. My changeup wasn't there for the most part.
"Just get back to where I needed to be. I didn't need to strike everyone out. (The defense) got my back behind me."
The 27-year-old Sale isn't a finished product yet. After he hit Jorge Polanco to force home the second run, he banged the side of his head with the ball in a fit of frustration.
"That's something I've got to get over," Sale said. "It's the immaturity part coming out. ... I just got to quit being an idiot out there and trust the process and my guys."
Sale allowed three hits, walked one and struck out nine, five on called third strikes. He entered the game with a career 4.15 ERA against Minnesota, the highest of any American League opponent.
"Yeah, a team that has kind of had your number somewhat . . ." manager Robin Ventura said of his overanxious pitcher. "His velocity was up there, so he was probably overthrowing, definitely overthrowing the slider. He finally got into a groove and we were able to score some runs for him."
Matt Albers and Zach Duke mopped up, as Chicago improved to 12-1 in games started by Sale or Jose Quintana this season. The Twins dropped their fourth straight game.
The White Sox took a 3-2 lead against Ervin Santana (0-2) in the fourth inning. Austin Jackson walked with the bases loaded to score Navarro, who had doubled earlier. Navarro cut the deficit to 2-1 on a run-scoring double in the second.
In 3 1/3 innings, Santana gave up three runs, seven hits and three walks. He struck out four.
Frazier tied the score at 2-all in the third, when he slammed an 0-2 fastball over the fence in left field. He added an RBI double in the seventh, when Chicago got to reliever Ryan Pressly for three runs.
One inning later, Jose Abreu singled off Kevin Jepsen for the final run.
After two outs in the first, Minnesota struck quickly. Miguel Sano singled for his fifth career hit against Sale in six at-bats. Trevor Plouffe followed with a ground-rule double before Byung Ho Park was hit by a pitch to load the bases.
Oswaldo Arcia coaxed a walk to score one run, then Polanco was struck by a pitch for another.
GIVE PEACE A CHANCE
One night after benches-clearing stare-down, there was no evidence of bad blood.
"It's over for me," Minnesota manager Paul Molitor said before the game. "We're here to play."
"I don't expect anything more to happen," agreed Ventura, the only person to be ejected the previous night.
IN TODD HE TRUSTS
Frazier had been hitless in 20 at-bats in May before he went deep. The veteran entered the season with a .261 in the month, seven points higher than his overall mark.
"It's pretty frustrating," said Frazier, whose batting average tumbled to .190 in the process. "But if we're winning, you've got to think everything is positive and eventually (the slump) will turn around."
TRAINER'S ROOM
Twins: Park (bruised knee) left the game in the first, and teammate C Kurt Suzuki (neck tightness) left in the fifth. "Kurt took a direct shot," Molitor said. "Thankfully, the concussion tests were negative, but he's very sore and lightheaded." . It was unclear whether SS Eduardo Escobar (strained groin) would need more than 15 days to recover after his move to the DL on Saturday. . 2B Brian Dozier (right hamstring) was held out a second straight game.
White Sox: C Alex Avila (strained hamstring) went 0 for 3 with two walks and caught seven innings in a rehab appearance for Triple-A Charlotte. ... SS Jimmy Rollins was under the weather and did not play but was expected to return Sunday. INF Tyler Saladino took his place.
UP NEXT
Minnesota will send RHP Tyler Duffy (0-1, 1.74) to the mound in the series finale Sunday.
Quintana (4-1, 1.40) will enter the game with a three-game winning streak. In his last three starts, the left-hander yielded one earned run in 21 innings.
---
This version corrects that Sale is fifth White Sox pitcher since 1913 to start 7-0.