Sano sparks Twins in rally past White Sox 8-6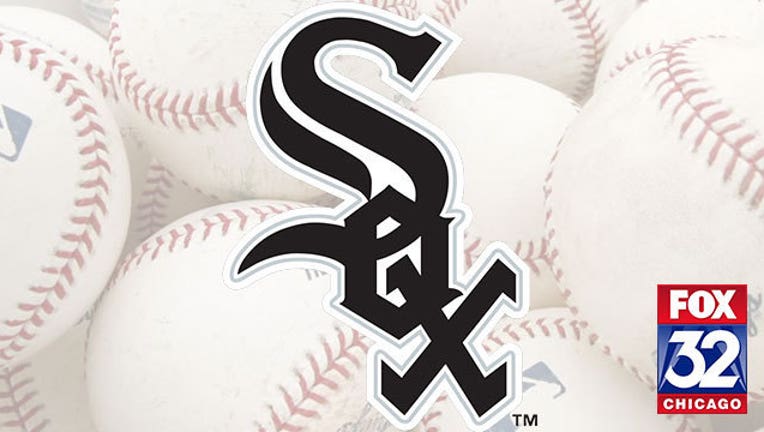 article
MINNEAPOLIS (AP) -- Miguel Sano's towering home run tied the game for Minnesota in the seventh inning, and two Chicago errors aided the go-ahead rally in the eighth for the Twins in an 8-6 victory Tuesday night over the White Sox.
Eduardo Escobar's leadoff double, his third hit, started the trouble for Zach Duke (3-5), who threw away a sacrifice bunt attempt by Kurt Suzuki for one run. Third baseman Tyler Saladino let a grounder go through his legs, and the Twins scored twice more on a single and a sacrifice fly.
Kevin Jepsen (3-6) pitched a perfect eighth inning for the win. Glen Perkins recorded his 32nd save, his first in 16 days, despite a three-hit ninth that included an RBI single by Saladino.
Avasail Garcia's two-run homer in the sixth inning gave Chris Sale and the White Sox a 4-3 lead, but manager Robin Ventura pulled the lanky left-hander with one out in the seventh for hard-throwing righty Nate Jones for the right-handed heart of Minnesota's order.
Sano drove a full-count, two-out slider into the second deck, taking three steps before starting a slow jog to complete his 14th home run in his 50th major league game.
Sale had 10 strikeouts for the White Sox, his 13th start this season with double digits. The last major league pitcher to strike out at least 10 batters that many times in a year was Randy Johnson, who had 13 such starts in 2004 for Arizona.
Sale is 1-3 with a 6.30 ERA in five starts against the Twins this year and 11-4 with a 2.68 ERA in his 21 other turns. Sale threw two wild pitches in a four-run fourth by the Twins, when Escobar and Suzuki hit RBI singles and Brian Dozier added a two-run double.
The Twins, who are 41-25 at home this year including 7-1 against the White Sox, stepped into September with a wild card spot in play, their first meaningful final month of the season in five years. The Twins started the day one game behind Texas for the second American League wild card spot. The Rangers played later Tuesday night at San Diego.
Rookie Tyler Duffey, who has been a superb fill-in with Phil Hughes recovering from a back injury with a 1.89 ERA over his previous three starts, cruised into the fifth inning behind a sharp curveball with 14 outs through the first 14 batters he faced.
Then came the two-out single by Adam LaRoche, three consecutive walks to the last three hitters in the lineup and a two-run single by Adam Eaton to cut the lead to 4-3. Duffey was replaced by Neil Cotts, who finished that frame without further damage but left a runner on for Garcia to drive in with the homer in the sixth.
SEPTEMBER ROSTER EXPANSION
White Sox: RHP Erik Johnson, C Rob Brantly and utility INF Leury Garcia from Triple-A Charlotte and RHP Frankie Montas from Double-A Birmingham were the call-ups for now. Johnson and Montas, two of the organization's top pitching prospects, will both begin in the bullpen.
Johnson, announced Tuesday as the International League Pitcher of the Year award winner, has enjoyed a renaissance after a rough year in 2014. GM Rick Hahn said Johnson is "very much back in the mix" for the rotation next season.
Twins: SS Danny Santana, 1B/DH Kennys Vargas, C Eric Fryer and RHPs A.J. Achter and Michael Tonkin were the players promoted in the first wave from Triple-A Rochester. Only Vargas will have much of a role during the wild card race, and only as a potential late-game pinch-hitter.
RHP Jose Berrios, the best pitching prospect in the system who has thrown 161-plus innings in the minors, was not on the list. GM Terry Ryan declined to rule him out once the International League season is over, but he didn't sound as though the promotion would take place.
UP NEXT
The White Sox send LHP Carlos Rodon (6-5, 4.15 ERA) to the mound Wednesday. LHP Tommy Milone (6-4, 3.86 ERA) starts for the Twins.