Santana, Indians top White Sox 3-2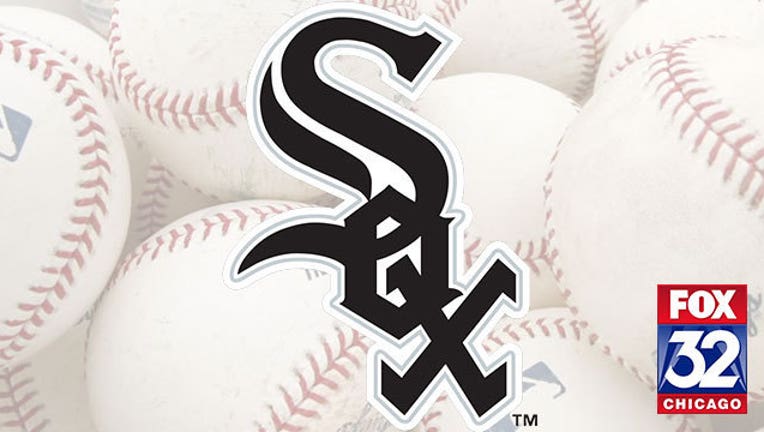 article
CLEVELAND (AP) - Carlos Santana bailed out his closer with one big swing.
Santana hit a leadoff homer in the ninth inning to lift the Cleveland Indians to a 3-2 win over the Chicago White Sox on Friday night. The winning drive to center came after Cody Allen yielded Avisail Garcia's tying double in the top half of the inning.
"Just like we drew it up," Indians manager Terry Francona joked. "Obviously, emotionally we got punched in the stomach a little bit, but when you're at home you get the chance to bat last."
Santana connected on an 0-2 pitch from Nate Jones (2-2) for his 14th homer, stopping Cleveland's three-game losing streak.
"He tried to save the game but it happened," Santana said of Allen. "He never put his head down. We tried to fight, especially being at home."
Jason Kipnis' RBI double in the eighth put the AL Central-leading Indians in front, but Garcia delivered against Allen (2-3), who blew his second save in 15 chances.
The White Sox are 10-24 since starting the season 23-10. Chicago is 3 1/2 games out in the Central.
"This is a tough one, especially fighting back and getting one in the ninth," manager Robin Ventura said. "Santana is dangerous. We've seen him do it before and he just got one on the barrel."
Michael Martinez started the Cleveland eighth with a single off Jose Quintana. Rajai Davis struck out, but Kipnis' line drive to center rolled to the wall and Martinez scored.
Allen retired Alex Avila to start the ninth, but Brett Lawrie doubled and scored on Garcia's drive to the base of the wall in center.
Francisco Lindor's RBI single in the first gave Cleveland the lead before Jose Abreu's run-scoring groundout tied it in the third.
Quintana has received a total of five runs of support in his last seven starts. The left-hander, who hasn't won since May 8, struck out six in 7 2/3 innings.
Cleveland right-hander Trevor Bauer gave up four hits in seven innings. He struck out nine and threw 115 pitches.
Right fielder Lonnie Chisenhall's misplay in the third helped Chicago tie the game. Chisenhall attempted a sliding grab of Adam Eaton's one-out line drive, but the ball skipped past him and rolled to warning track.
Eaton ended up with a triple and scored on Abreu's grounder to shortstop.
Martinez's leadoff single in the sixth snapped a stretch of 11 in a row retired by Quintana.
SIGNED UP
The Indians signed outfielder Will Benson, their first-round pick in the amateur draft. Benson, a high school outfielder from Atlanta, received a $2.5 million signing bonus. He was the 14th overall pick.
BIG NIGHT
Francona took advantage of Thursday's off day to attend Game 6 of the NBA Finals between the Cavaliers and Golden State Warriors. Cleveland won 115-101 to force a decisive Game 7 on Sunday.
"It was really something," said Francona, a season ticket holder for the Cavaliers. "That atmosphere, for it to be a national audience and to let people see how Cleveland people act, I was really happy."
TRAINER'S ROOM
White Sox: OF Austin Jackson (torn meniscus in left knee) had surgery on Wednesday and will be re-examined in four weeks. Jackson was placed on the 15-day disabled list on June 10.
Indians: OF Michael Brantley (inflammation in right shoulder) isn't sure when he'll resume taking batting practice. He is on the 15-day DL for the second time this season. "It's a slow process, but all's going well so far," said Brantley, who had surgery in November.
NEXT UP
White Sox: RHP James Shields goes for Chicago on Saturday night. He has allowed 14 runs and 17 hits over seven innings in two starts since being acquired from San Diego.
Indians: RHP Danny Salazar pitches for the Indians. He has a 2.19 ERA, the lowest among AL starting pitchers.