Sharp breaks tie in third, Blackhawks beat Rangers 5-2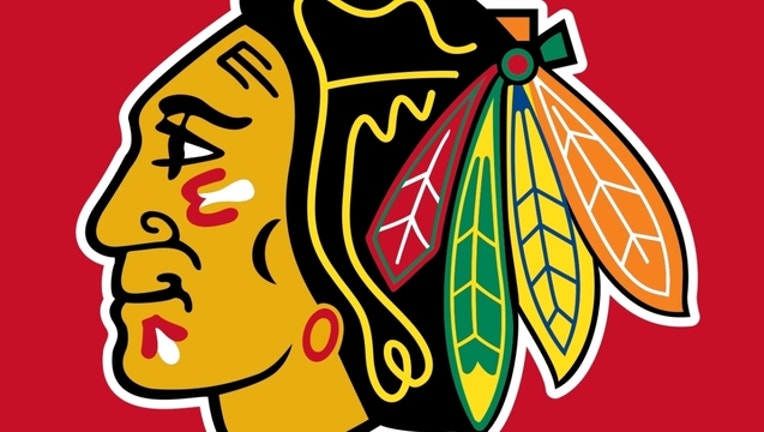 article
NEW YORK (AP) -- Jeff Glass is starting to get comfortable in goal for the Chicago Blackhawks.
Glass, the 32-year old rookie who bounced around the hockey world before finally reaching the NHL last month, made 23 saves to lead Chicago to a 5-2 victory over the New York Rangers on Wednesday night.
"This is my chance right now," Glass said after securing his second career NHL victory. "We played a strong game as a unit, I just did my part. It was a lot of fun out there."
Patrick Sharp broke a tie early in the third period as the Blackhawks concluded a six-game trip. Nick Schmaltz, Vinnie Hinostroza, Jonathan Toews and Patrick Kane also scored
"Contributing offensively is to be expected from every line," Sharp said. "We're more than capable of doing it but more than anything, I thought we played real stingy tonight and didn't give up a whole lot so that was one of the keys tonight."
Nick Holden and Mika Zibanejad scored for New York in the Rangers' second regulation loss at home since Nov. 28.
New York struggled to get through the neutral zone most of the evening and only converted one power play chance on six opportunities in their first game back since the Winter Classic at Citi Field.
"I saw one team playing hockey and the other chasing the whole night," Rangers captain Ryan McDonagh said. "It's really disappointing. We know we are coming off a big emotional win and a big stage but we're almost at the halfway point of the season where we need to start playing with some consistency and we didn't give ourselves a chance there. They were able to do whatever they wanted. We didn't finish checks, slow them down, their speed. They had time and space and we left our goalie out to dry."
Glass, a well-traveled hockey veteran has played on six Kontinental Hockey League teams and three American Hockey League teams before being called up on Dec. 27 when Corey Crawford was placed on injured reserve.
"I think Glasser came in and gave us a little jolt of personality and energy," Blackhawks coach Joel Quenneville. "After coming out of three tough games going into the break, coming out of it not the way you want to be playing on the road. We'll go back home, we showed a lot better of an effort. I liked the response, the way we finished up the trip."
Sharp, a three-time Cup winner with Chicago who returned this season after spending the previous two years in Dallas, scored at 2:24 of the third when his wrist shot sailed past goalie Henrik Lundqvist's glove.
"I saw a lot of good things, a lot of the speed in the game," Joel Quenneville said. "We got to a lot of pucks first. We did a lot of good things, we were more disciplined than we've been in maybe any other game. We found a way to kill some big penalties."
Hinostroza opened the scoring with 3:51 left in the first period. After an offensive zone faceoff win, Toews retrieved a loose puck in the corner and slipped a backhand pass to Hinostroza.
The Rangers tied it two minutes later when Nick Holden fired a slap shot from the right point past Glass.
Chicago took a 2-1 lead midway through the second when Nick Schmaltz converted a breakaway. Rangers defenseman, Marc Staal, inadvertently put the puck in his own net before knocking the net off the moorings.
Zibanejad tied it on a one-timer with 7:28 to go in the period.
"They were better," Lundqvist said after his 30 save performance. "They started the game better, they had more jump.  It felt like a lot of their chances came from odd-man rushes, hard to defend. They have a lot of patient players."
NOTES:
New York scratched defenseman Steven Kampfer and forward Vinni Lettieri. ... Chicago scratched defensemen Michal Kempny and Jan Rutta, and forward Richard Panik.
UP NEXT:
Rangers: At Arizona on Saturday night.
Blackhawks: Host Vegas on Friday night.