Solo homers not enough for Royals in 4-2 loss to White Sox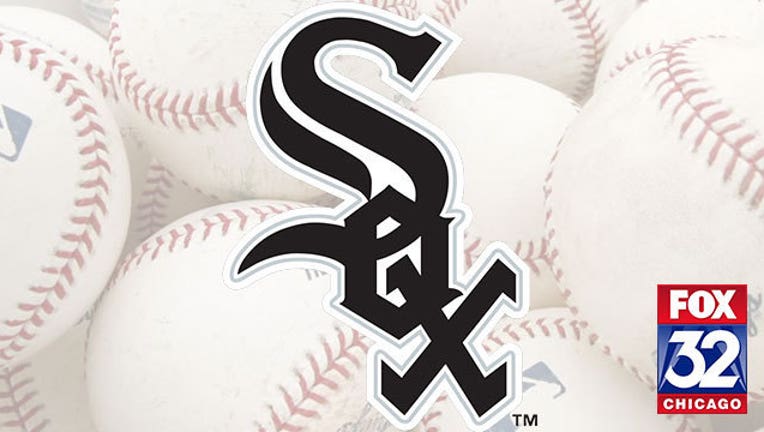 article
CHICAGO (AP) — Eric Hosmer and Kendrys Morales homered and Johnny Cueto threw six quality innings, but the Kansas City Royals lost to the Chicago White Sox 4-2 on Tuesday night.
The Royals, who have lost four of their last five, fell behind 3-0 after Adam Eaton drove a two-run homer into the bullpen in right field off Cueto (10-13) in the fifth inning.
Cueto lost for the third time in his four September outings and gave up three runs and eight hits over six innings. He struck out two and walked two.
Kansas City got within 3-2 in the sixth when Hosmer and Morales hit back-to-back homers off Chicago starter Jeff Samardzija (11-13), who won for the second straight time after losing nine of his 10 previous outings.
The runs were the first the Royals scored in 17 innings during a three-game stretch that included Kansas City being shut out 1-0 in 11 innings by the Chicago Cubs on Monday night.
Coming off a complete-game one hitter against Detroit on Sept. 21, Samardzija scattered eight hits over seven innings to pick up the win, striking out two. The consecutive homers — Kansas City's first since July 25, 2014 — snapped Samardzija's string of 14 scoreless innings.
David Robertson pitched the ninth inning for Chicago, which added a run in the eighth on Alexei Ramirez's RBI double, to earn his 33rd save in 40 opportunities.
The two solo shots were the only offense the Royals could muster. White Sox left fielder Trayce Thompson saved a potential game-tying run in the seventh inning with a diving catch that robbed Ben Zobrist of an extra-base hit that likely would have scored Alcides Escobar, who reached on a two-out single.
The Royals put a runner in scoring position in the eighth, but Chicago third baseman Michael Olt snagged a line drive by Mike Moustakes that appeared headed for left field.
The White Sox took a 1-0 lead in the third inning. Jose Abreu laced a two-out RBI single, scoring Carlos Sanchez, who led off the inning with a walk.
TRAINER'S ROOM
Royals: Morales (bruised right ankle) returned to the starting lineup Tuesday as the DH. Morales did not play Sunday after being hit by a pitch. He pinch-hit on Monday.
UP NEXT
Royals: RHP Edinson Volquez (13-9, 3.65 ERA) will be looking for his first win since Sept. 8 after losing two of his last three starts. He will face White Sox LHP Jose Quintana (9-10, 3.38 ERA) who has taken no-decisions in his last two starts and who has only surrendered three earned runs in September.