Titans hope streak to playoffs starts against Bears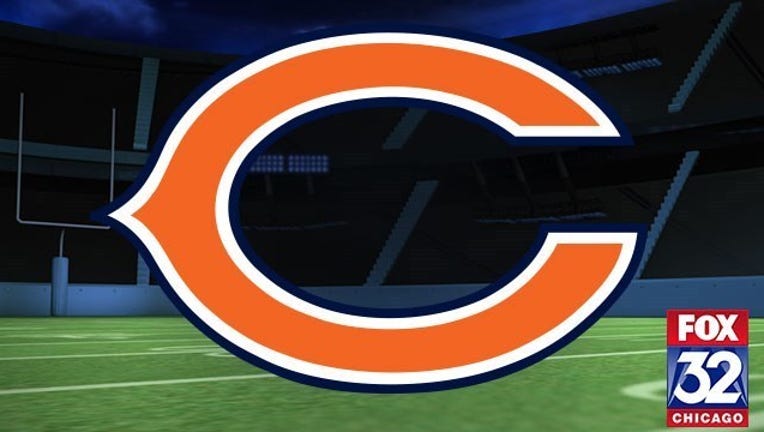 article
LAKE FOREST, Ill. (AP) — With all due respect to the teams left on the schedule, Tennessee coach Mike Mularkey sees no reason why the Titans can't win their remaining five games.
They hope to begin steadying themselves in the playoff chase and start a streak when they visit the injury-riddled and suspension-laden Chicago Bears on Sunday.
"Who knows what can happen the next five games?" Mularkey said. "It's the hot team, the team that plays the most consistent is going to come out of this thing and be at the top. Is that nine wins? Is that 10 wins? I don't know. Right now, nobody knows what that is. I know this team still feels like we have a very good opportunity ahead of us."
The Titans (5-6) likely will be facing Matt Barkley instead of Jay Cutler after Chicago's starting quarterback sustained a shoulder injury in last week's loss to the New York Giants and is listed as doubtful to play this week.
That was just another in long line of injuries that have engulfed the Bears (2-8). But along with their inability to stay healthy, they've had a key player get suspended for four games for violating the league's performance-enhancing drug policy each of the past two weeks. Linebacker Jerrell Freeman got punished on Monday . Last week, it was star receiver Alshon Jeffery.
"They're all difficult," coach John Fox said. "It's a competitive game. As I've mentioned before the injuries are a part of it whether it's concussions or ankle injuries it's a combative game. If you look around the league, I don't know that it's happened quite as frequently around the league as it has for us, but you have to move on."
The Titans, who trail Houston and Indianapolis in the AFC South, are trying to stay in the division race and hit their bye with a .500 mark.
It would help if they got off to a strong start, something they've struggled to do on the road . They are 1-3 away from home when trailing by double digits, including a 24-17 loss to the Colts last week in which they fell behind 21-0.
"We have to play four quarters, and I think we've only played one or two games where you can really say we've played aggressive through four quarters," said left tackle Taylor Lewan, who sprained his left knee against Indianapolis. "And you need to do that the last five games."
Here are some things to look for when they meet the Bears:
BARKLEY'S TURN: Barkley is expected to make his first career start. The former Southern California star has played in just five NFL games since he entered the league in 2013, including a rough outing for the Bears at Green Bay on Oct. 20. He came in after Brian Hoyer broke his left arm and went 6 of 15 for 81 yards and two interceptions.
Cutler then got cleared to return after missing five games because of a sprained right thumb.
DAZZLING MARIOTA: Titans second-year quarterback Marcus Mariota is putting together one of the best seasons in franchise history and ranks among the NFL's best this season.
He has a 116.8 passer rating over the past seven games, second only to Tom Brady (123.3) in the NFL in that span. Mariota, the No. 2 overall pick in 2015 out of Oregon, leads the NFL with 19 TD passes over the past seven weeks. He just set a franchise record by throwing at least two TDs in seven straight games, breaking a mark previously held by Hall of Famer Warren Moon. For the season, Mariota is seventh in the league with 2,772 yards passing and fourth with 23 TD passes.
RUN IT: With just about all of their main playmakers on offense injured or suspended, the Bears figure to rely on their run game. That could mean a busy afternoon for Jordan Howard — second among NFL rookies in rushing with 682 yards.
OFFENSIVE PRODUCTION: Tennessee is coming off its lowest scoring game since Sept. 25, when Oakland held the Titans to just 10 points. Since Oct. 6, the Titans are second in the NFL averaging 31.3 points per game, with only New England scoring more (31.7 points per game). For the season, Tennessee is eighth averaging 25.5 points per game. The Titans also lead the NFL inside the opponent's 20, scoring touchdowns 75 percent of the time with 27 TDs on 36 drives.
LEBEAU'S D: With Dick LeBeau fully in charge of the defense this season, the Titans are tied for third with 30 sacks, just nine away from their total for all of last season. The Titans also are seventh against the run, giving up just 92.1 yards per game.
___
For more NFL coverage: http://www.pro32.ap.org and http://www.twitter.com/AP_NFL