Trubisky, Bears hope offense builds on promising performance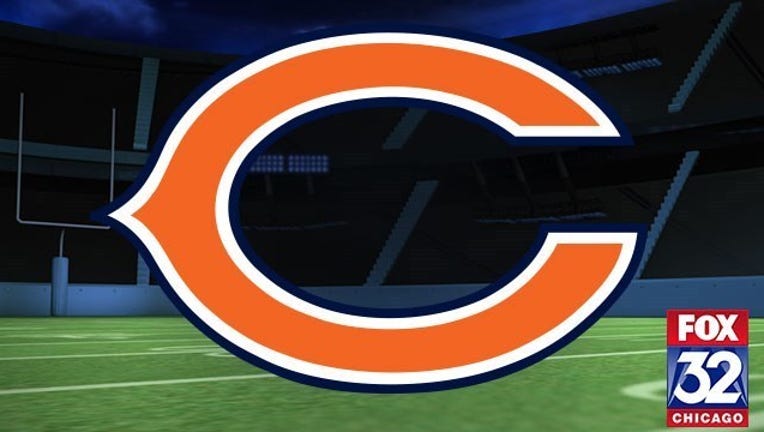 article
LAKE FOREST, Ill. (AP) - Mitchell Trubisky sees the connection developing, a quarterback becoming more in sync with his receivers.
The Chicago Bears sure seemed to be in tune on offense in a lopsided victory over the Cincinnati Bengals last week. They hope that continues when they face the Detroit Lions on Saturday.
"The more you can throw with a person and your teammates the better you're going to get," Trubisky said.
"You're just going to build that chemistry and we've really just gotten on the same page, able to trust each other and the more routes you run the better the timing is and all that stuff. So I feel really confident in that group and we just need to continue to get better each day."
The Bears (4-9) did exactly what they wanted against Cincinnati, pounding the Bengals 33-7.
Not only did they snap a five-game losing streak, they came away with their most lopsided victory since they routed Tennessee by 31 in 2012.
It was a particularly big day for an offense that has struggled all season, not to mention a certain rookie who has had his ups and downs.
The Bears piled up a season-high 482 yards against a defense missing starting cornerbacks Adam "Pacman" Jones and Dre Kirkpatrick as well as linebackers Vontaze Burfict and Nick Vigil.
And in his ninth start, Trubisky had perhaps his best game .
The No. 2 overall draft pick threw for 271 yards while narrowly missing career highs with a 78.1 percent completion rate (25 of 32) and a 112.4 rating. But he was hardly a one-man show.
Jordan Howard ran for 147 yards and two touchdowns. Tarik Cohen had 80 yards rushing. Kendall Wright caught 10 passes for 107 yards. Tight end Adam Shaheen had a neat touchdown grab , and the line held its ground even though guard Kyle Long got placed on injured reserve during the week.
The fact that Trubisky, Howard, Cohen and Shaheen are all in their first or second seasons was a nice little bonus. The Bears hope it's a peek at the future, as well as a sign that their offense is starting to come together.
"I think overall it was our most complete game," coach John Fox said. "And (Trubisky's) a big part of that. So are a lot of the young guys and new faces around him. I'd say production-wise, if you just look at yardage and all the things people look at statistically, I think it was by far his best and our best, especially offensively."
Last in total offense coming into the game against Cincinnati, the Bears moved up two spots. As accomplishments go, that's a modest one.
But with the losses piling up and the speculation about Fox's future mounting, the Bears needed a game such as that - for their psyche, if nothing else.
Trubisky has experienced his ups and downs since taking over for the struggling Mike Glennon. He took advantage of a more aggressive game plan last week against an injury-riddled defense, after throwing just 15 passes in the previous outing against a San Francisco team that came in with one win.
Now, Trubisky is about to do something he hasn't done: Face a team for the second time.
He faded after a strong start against Detroit at Soldier Field last month, throwing for 179 yards and a TD. The Bears lost by three on a late field goal by Matt Prater and a missed 46-yarder by the since-waived Connor Barth in the closing seconds.
This time, Trubisky comes in trying to build on a promising performance. The same goes for the rest of the offense.
"It's finally getting to the point where you saw the chemistry between him and Kendall, kind of taking it to another level there," offensive coordinator Dowell Loggains said.
"He's played with each one of these receivers now for a couple weeks and I think we were more aggressive in the game."
___
For more NFL coverage: www.pro32.ap.org and www.twitter.com/AP_NFL