Trump rips NFL QB Kaepernick during speech in Kentucky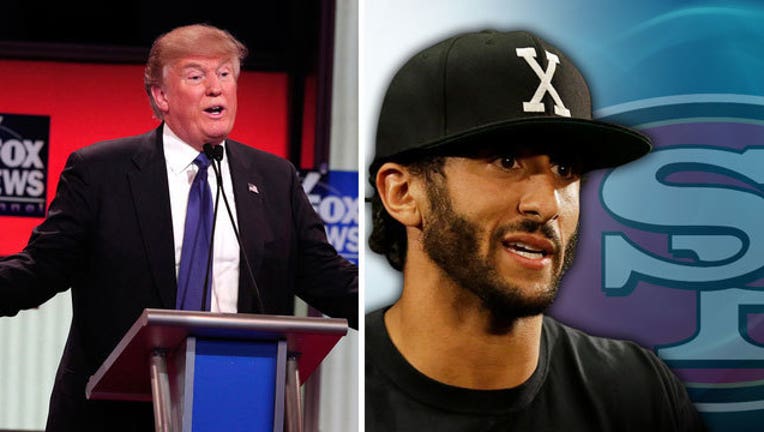 article
LOUISVILLE, Kentucky (AP) - President Donald Trump has taken a swipe at controversial NFL quarterback Colin Kaepernick at a campaign-style rally in Louisville, Kentucky.
Kaepernick, who played for the San Francisco 49ers but now is a free agent, hasn't yet been signed to another team.
Trump told the crowd he read an article reporting that NFL owners don't want to pick Kaepernick up "because they don't want to get a nasty tweet from Donald Trump."
"Do you believe that?" he asked the enthusiastic crowd.
Kaepernick refused to stand during the national anthem at the start of NFL games last season to protest police treatment of minorities.
Trump says of the people of Kentucky, "They like it when people actually stand for the American flag."