WATCH: Greg Maddux pulls off impressive prank on Kris Bryant during batting practice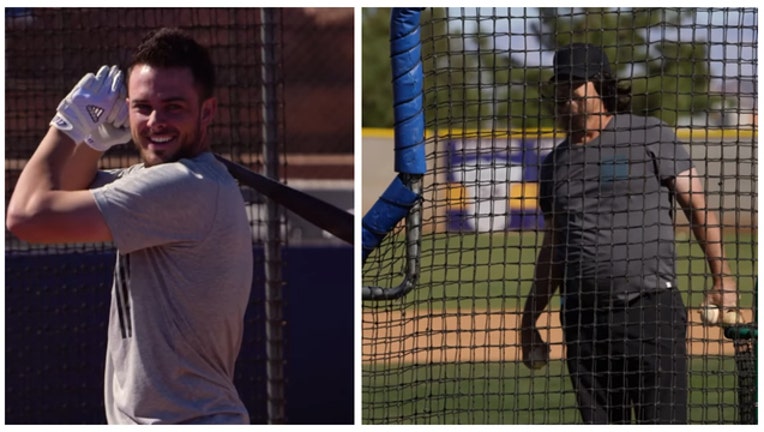 LAS VEGAS (AP) - Greg Maddux fooled plenty of hitters during his career - but maybe never in a disguise.
In a video posted Thursday , the Hall of Fame pitcher donned a fake beard and posed as a sound guy throwing his trademark curveball during a round of batting practice with unsuspecting Chicago Cubs star Kris Bryant.
The prank's premise: Maddux patiently held a boom mic and offered occasional swing critiques during a video shoot while Bryant took cuts against another pitcher who left, allowing Maddux to step in.
"This sound guy's got a good curveball - what is this?" asked Bryant, laughing.
The reveal came when the pitcher asked Bryant to sign the bat "to Greg Maddux."
Last year Bryant pranked a community college team by convincing them he was a transfer.
MOBILE APP USERS: Watch Video Here