WATCH: Schwarber starring in high school show choir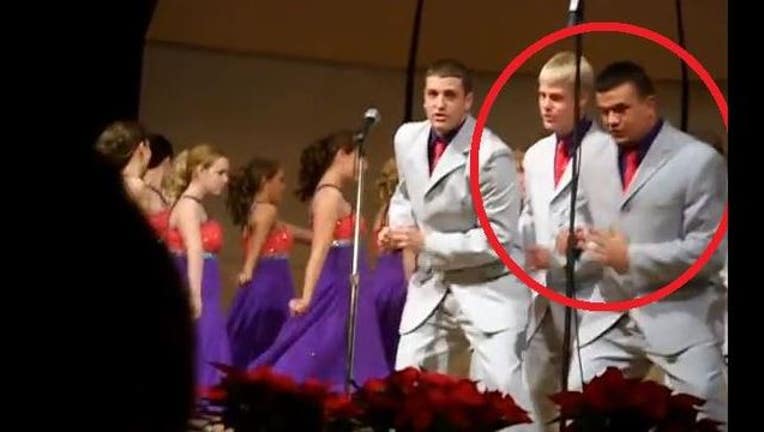 article
CHICAGO (FOX 32 News) - Before he was crushing home runs out of Wrigley Field, Kyle Schwarber was a star in his high school's show choir - yes, you read that correctly. 
A video has surfaced that shows a teenage Schwarber rocking out on stage in what looks like a Christmas pageant. 
According to a report from Deadspin, the video is from a 2010 concert put on by Schwarber's old choir. And if you thought this story couldn't get any better - The name of his group was "The Purple Pizzazz."
So there you have it, the slugger who can hit balls out of the park is a dancing queen - and that makes us love him even more!