White Sox beat Tigers 4-3 to avoid last place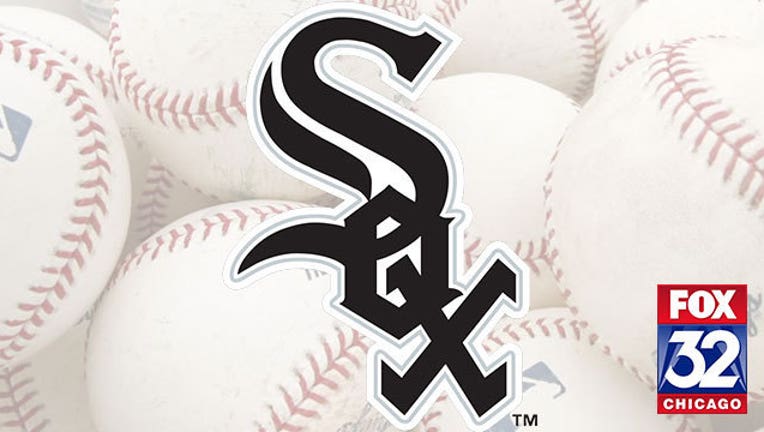 article
CHICAGO (AP) — The Chicago White Sox will conclude their losing season with one minor accomplishment. They will avoid last place in the AL Central.
And they were able to celebrate when Leury Garcia singled home the winning run in the bottom of the ninth as the White Sox beat the Detroit Tigers 4-3 on Saturday night to finish fourth in the division.
Pinch-hitter J.B. Shuck doubled to tie the game in the ninth. After Jose Abreu was intentionally walked, Garcia singled to left center.
"I'm not playing too much, but I've been working hard and working for the moment," Garcia said. "I'm enjoying the moment."
Garcia, a utility player who entered the game as a pinch-runner in the eighth, is 3 for 14 this season.
"Guys are just happy for him," White Sox manager Robin Ventura said. "To come up in a big spot like that and be able to do it is fun. Any walk-off's fun."
Miguel Cabrera hit a two-run home run for the Tigers and virtually locked up the AL batting title. He had three hits to raise his AL-best average to .338 while Boston's Xander Bogaerts was hitless in four at-bats to drop to .320. Tigers manager Brad Ausmus said Cabrera will likely not play Sunday in the season finale.
"He's very gifted with the bat. I haven't come across a hitter like Miggy," Ausmus said.
Detroit is 2 1-2 games behind Chicago for last place in the division after winning the Central the last four seasons.
Cabrera's 18th home run deflected off the top of the center field wall just past Adam Eaton's reach for a one-run Detroit lead in the sixth. The home run was Cabrera's first since Aug. 26, snapping a streak of 104 at-bats, the longest drought of his career. Cabrera, who missed six weeks in July and August with a calf injury, said he wasn't fully healthy down the stretch.
"I'm not able to use my legs like I used to, so I've got to change my approach," Cabrera said. "Last two or three years, I did the same thing."
The Tigers took a 3-2 lead into the bottom of the ninth after an RBI double by pinch-hitter James McCann scored Rajai Davis.
Melky Cabrera and Alexei Ramirez had RBI doubles for Chicago.
Ramirez tied the game with a double in the sixth. Cabrera doubled to give the White Sox a one-run lead in the first.
Nate Jones (2-2) struck out one in 1-3 of an inning for the victory. Neftali Feliz (3-4) allowed two runs while only getting two outs for his seventh blown save.
Detroit starter Justin Verlander struck out nine and gave up two runs in six innings.
Erik Johnson nearly matched Verlander, allowing two runs in 6 1-3 innings. Johnson posted a 3.34 ERA in six starts as a September call-up and has put himself in contention for next season's rotation, Ventura said.
"I thought I made a little progress with every start," Johnson said.
LOOKING AHEAD
Whether SS Alexei Ramirez returns to the White Sox next season is uncertain, but he expressed interest in coming back. "I like all of the people that work here," Ramirez said through an interpreter. "They're like my family. I don't want to even think about being on another team."
TRAINER'S ROOM
Tigers: DH Victor Martinez was out of the lineup for a fourth straight game Saturday after he injured his left quadriceps Monday against Texas. "I'd say he's day-to-day, but really there's only one day left, so he's day," Ausmus said. . RHP Alfredo Simon revealed after throwing eight innings on Friday that he has played hurt all year. Ausmus said he was unaware of the condition, which has been diagnosed as patellar tendinosis in Simon's left knee. "I guess for as many DL stints as we see nowadays in the big leagues I think a player should be applauded for gutting through," Ausmus said.
UP NEXT
Tigers: LHP Daniel Norris (2-2, 4.09 ERA) will start the season finale Sunday. He threw five scoreless innings against Chicago on Sept. 22.
White Sox: RHP Frankie Montas (0-1, 5.73 ERA) will make his second start. He allowed six runs in three innings in his debut Sept. 23 against Detroit.