White Sox begin rebuilding after trading Sale, Eaton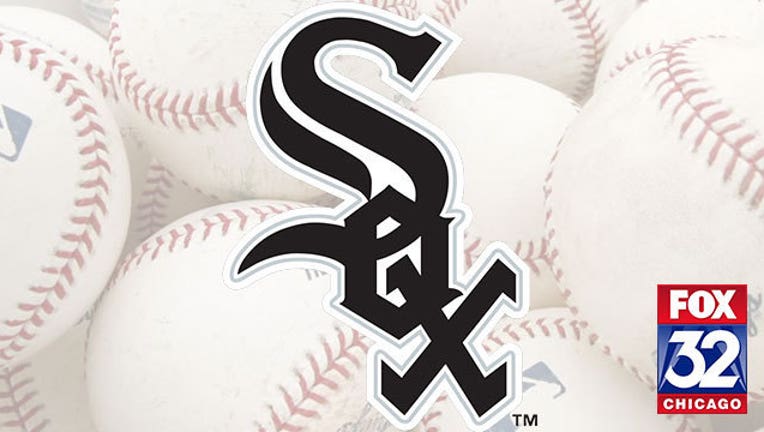 article
CHICAGO (AP) - On the decline in recent years, the Chicago White Sox finally took the big plunge in the offseason.
No more trying to tread water.
The White Sox dived head on into rebuilding mode, hoping for better days down the line even if it means absorbing more losses this season.
They traded away ace Chris Sale and outfielder Adam Eaton following a 78-84 season while loading up on young prospects they hope will spark a surge on Chicago's South Side. It's a big change for an organization that for years tried to plug holes through trades and free agency.
But with one playoff appearance since the 2005 team won the World Series and four straight losing seasons, the White Sox came to this conclusion - it's time.
Overseeing this new era is manager Rick Renteria. Robin Ventura is gone after five seasons and Renteria was promoted from bench coach to take over a team that finished fourth in the AL Central last season.
Here are some things to look with the overhaul underway:
NEW FACES: The White Sox made their intentions clear with two huge moves at the winter meetings. They traded Sale to Boston and Eaton to Washington, a 1-2 punch that in a flash loaded up their pipeline. They acquired second baseman Yoan Moncada, along with hard-throwing pitchers Michael Kopech, Lucas Giolito and Reynaldo Lopez.
ROOKIES TO WATCH: White Sox fans will probably be keeping a close eye on the farm. After all, Moncada, Kopech, Giolito and Lopez are all expected to begin the season in the minors after getting sent down late in spring training. The same goes for pitcher Carson Fulmer, drafted by the White Sox with the No. 8 overall pick in 2015.
HEADING OUT?: General manager Rick Hahn has said the White Sox are "closer to the beginning" of the rebuild than the end.
The Sale and Eaton trades are just the start. Jose Quintana and third baseman Todd Frazier could be dealt at some point this season, and closer David Robertson could be traded, too. For now, Quintana is at the top of the starting rotation.
"When you see his side work and all the things that he does, he's pretty meticulous in his approaches," Renteria said. "I think that he is professional through and through. He takes everything that he does seriously. He still enjoys it, I mean he doesn't get uptight or anything. He enjoys what he's doing, but he's very focused, and that's just part of who he is."
ON THE RISE: Shortstop Tim Anderson impressed in his first major league stint, hitting .283 with 10 stolen bases, nine homers and 30 RBIs in 99 games last season. The White Sox, who rewarded him with a $25 million, six-year contract in late March, see him as a key figure in their overhaul.
The same goes for pitcher Carlos Rodon. The third overall pick in the 2014 draft, he went 9-10 with a 4.04 ERA in 28 starts in his second major league season. The left-hander is expected to begin the year on the disabled list after experiencing tightness in his left biceps.
SECOND CHANCE: Renteria gets a second chance to manage in Chicago - this time on the South Side.
Known for his positive approach, he drew praise for his work with a young core when he managed the Cubs in 2014. Renteria would have returned for a second season on the North Side had Joe Maddon not become available. Once again, he is tasked with helping develop a group of young players.