White Sox manager Rick Renteria released from hospital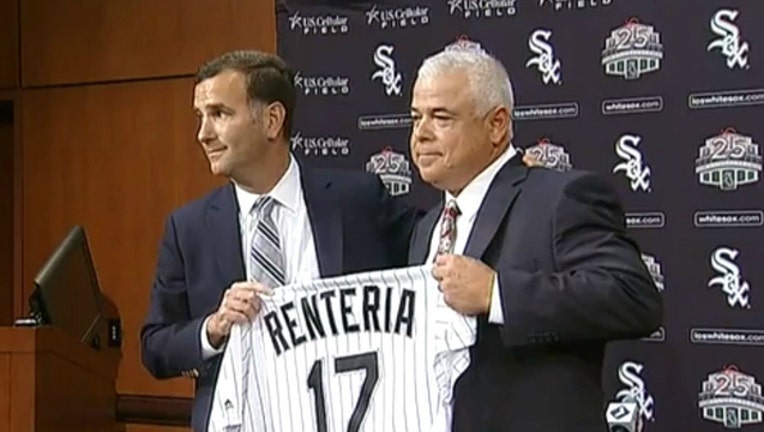 article
CHICAGO (AP) - White Sox manager Rick Renteria was released from a Minnesota hospital on Tuesday after undergoing tests following an episode of lightheadedness.
The 56-year-old Renteria was taken to Hennepin County Medical Center before Monday night's 8-5 victory over the Twins. Renteria will return to Chicago on Wednesday and undergo further testing at Rush University Medical Center, according to the team.
Bench coach Joe McEwing spoke with Renteria before Tuesday's matchup with Minnesota.
"Our thoughts and prayers are with him and his family," said McEwing, who is running the team while Renteria is gone. "He sounds good. He's a very tough individual."
The White Sox also scratched All-Star first baseman Jose Abreu from their lineup for Tuesday's game against Minnesota. The team says Abreu is being treated for lower abdomen pain after complaining of discomfort when he arrived at the ballpark.
White Sox outfielder Leury Garcia was placed on the 10-day disabled with a Grade 2 strain of his left hamstring. Touted pitching prospect Michael Kopech and outfielder Ryan LaMarre were promoted from Triple-A Charlotte, and pitcher Tyler Danish was sent down.
Garcia had an MRI and will be sidelined for three to six weeks. He left in the fourth inning Monday night after trying to run down a liner from Mitch Garver.
The 22-year-old Kopech was scheduled to make his major league debut Tuesday. He went 7-7 with a 3.70 ERA and 170 strikeouts in 126 1/3 innings for Charlotte this season.
"We're all very excited," McEwing said. "We're excited as an organization, we're excited as a city. It brings a lot of positive energy to what we're building here."