White Sox pitching ace Chris Sale has foot fracture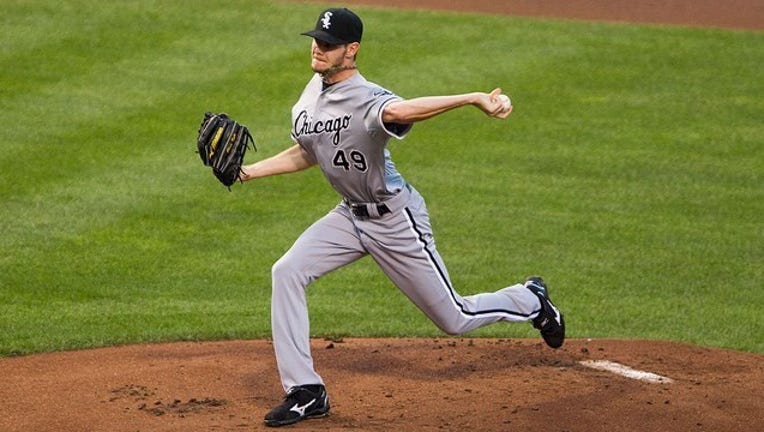 article
GLENDALE, Ariz. (AP) - Chicago White Sox ace left-hander Chris Sale has a fracture in his right foot and may miss opening day.
The team announced Saturday that he's expected to be sidelined at least three weeks.
Sale, who was injured in an accident at his home on Friday, had X-rays of his foot Saturday at a hospital in Glendale. He'll have more tests after the swelling goes down.
The 25-year-old was 12-4 with 208 strikeouts and a 2.17 ERA last season, finishing third in the American League Cy Young Award voting.
Copyright 2015 The Associated Press. All rights reserved. This material may not be published, broadcast, rewritten or redistributed.