Young throws 4 scoreless innings as Royals top Cubs 10-0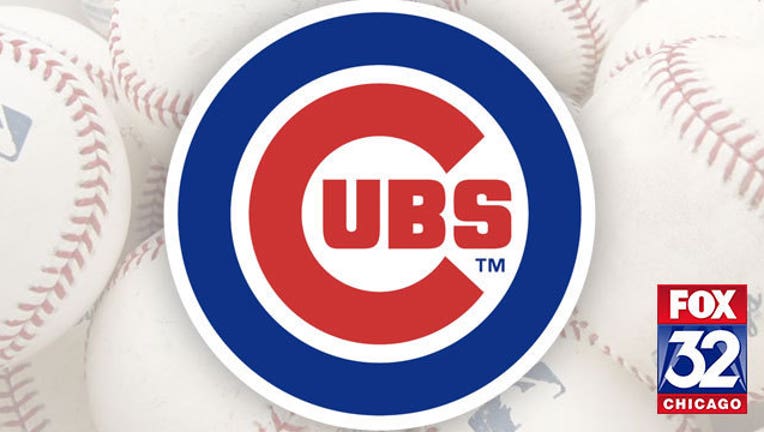 article
SURPRISE, Ariz. (AP) — Chris Young pitched four scoreless innings and Christian Colon snapped a 0-for-23 skid with his first two hits of the spring as the Kansas City Royals topped the Chicago Cubs 10-0 on Wednesday.
Young, who pitched out of a bases-loaded one-out jam in the fourth, allowed two hits, walked two and struck out five.
"The fastball command was really good, the slider command was pretty good," Young said. "It's my bread and butter, overall it was decent."
Colon, who had not had a hit since his go-ahead RBI single in the 12th inning of Game 5 of the World Series against the New York Mets, doubled in the fifth and singled in the seventh.
"Really the mentality was, don't think about yourself," Colon said. "Sometime when you go oh-for so long, you start thinking I've got to do this, I've got to do that, but it's just about the team. It's always about the team. Everybody in the dugout was super pumped. It feels good to get hits, that's for sure, no matter if they count or not."
Reymond Fuentes, who is trying to earn a job as a spare outfielder, hit a three-run homer in the seventh and drove in Colon with a fifth inning single. Dusty Coleman hit a two-run homer in the eighth.
Cubs right-hander John Lackey allowed two runs on six hits over five innings, walking none and striking out four.
Royals left-hander David Huff inherited a bases-loaded, no-out mess in the seventh when Brian Duensing left with a bruised left ankle after being struck by a Javier Baez liner. Huff got out of it on three pitches on a Kristopher Negron popup and Arismendy Alcantara grounding into a double play.
STARTING TIME:
Cubs: Lackey threw 49 strikes in 66 pitches over five innings. "I think four was the plan, but the pitch count was pretty good, so we went ahead and fired another one out there," Lackey said. "I felt really good about it. I'm still trying to establish a fastball, still trying to work on that. They are obviously a real good fastball-hitting team, so it was a nice test today for sure."
Royals: In the first three innings, Young threw 21 pitches — nine in the first, five in the second and seven in the third. "You look at pitch counts, but the up and down, the rest time in between where you go in the dugout, you sit for five or 10 minutes and lose your sweat and you have to go back out and warm up," he said. "That's as taxing sometimes as the pitch count." Young threw 26 pitches in the fourth and then went to the bullpen to reach 60 for the day. "I'm roughly 60 percent to where I need to be," he said. "A few more outings and I should be able to get there. I'm more or less happy where I am."
ON THE ROAD
A Royals split squad will play the Rangers on Friday and Saturday at the San Antonio Alamodome. The traveling squad includes 1B Eric Hosmer, C Salvador Perez, OF Lorenzo Cain, Colon and manager Ned Yost.
TRAINER'S ROOM
Cubs: OF Matt Murton, who had an appendectomy in early March, appeared in a simulated game Tuesday.
Royals: Duensing is listed as day to day with an ankle contusion. . RHP Edinson Volquez has arm fatigue and has been scratched for Friday's game in San Antonio against the Rangers. . RHP Edinson Volquez has the flu and will skip his Saturday start. . OF Jarrod Dyson, who pulled his oblique in the first spring game, has begun running and throwing. "Getting there," Dyson said.
UP NEXT
Cubs: RHP Jason Hammel, who has thrown six scoreless innings in his first two outings, will start against the Diamondbacks on Thursday.
Royals: RHP Kris Medlen will face the Dodgers on Thursday.