Zimmerman 2 HRs off shaky Lester, Nationals trounce Cubs 9-4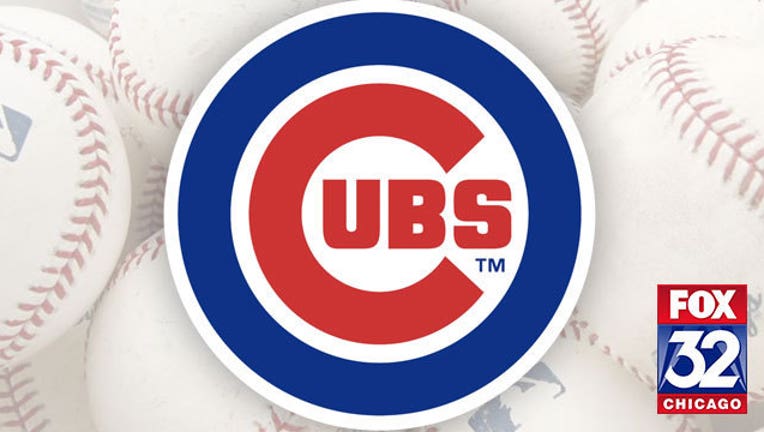 article
CHICAGO (AP) - Ryan Zimmerman had done little in his career against Cubs ace Jon Lester until Saturday.
The veteran slugger turned around that matchup in a big way.
Zimmerman hit two home runs off a shaky Lester and tied a career high with six RBIs, sending the Washington Nationals over Chicago 9-4.
"I think he made some mistakes over the middle of the plate," Zimmerman said. "Usually he's really good, against righties at least, bringing that cutter in off the plate and working both sides of the plate."
"He just made a couple of mistakes over the middle. Other than that, he threw the ball pretty well. But I thought we did a good job of waiting. When he made those mistakes, we took advantage of it."
Zimmerman hit a two-run homer in the first inning, had a sacrifice fly to the warning track in the third and chased Lester with a three-run drive in the fourth that made it 9-1. He is batting .355 (16 for 45) with four homers and 16 RBIs in 14 games since returning from the disabled list last month.
The righty-swinging Zimmerman had just two hits in 16 at-bats against the left-hander until breaking loose. Daniel Murphy also homered and had three hits, helping Tanner Roark (7-12) win his fourth straight start.
Lester (12-5) was tagged for eight earned runs and 10 hits in 3 2/3 innings. He is winless in his last five starts for the NL Central leaders, going 0-3 with a 10.32 ERA during that span.
Both manager Joe Maddon and Lester insist there's nothing physically ailing the All-Star.
"I gave up 10 hits today and nine were on my fastball, so I guess I'm just in this rut right now," Lester said. "I probably felt like that was some of the better stuff I had in the last couple of starts, and that was the outcome."
After Lester retired the first two batters of the game, Bryce Harper singled and Zimmerman homered to center.
Washington broke it open with six runs in the fourth. Murphy had a two-run homer, Trea Turner drove in a run with a single and Zimmerman capped the burst with his ninth home run.
"If we can get him going, continuing to get him going the way he's doing right now," manager Dave Martinez said of Zimmerman, "that's going to be a huge addition."
FRIENDLY CONFINES
Roark allowed two runs on nine hits in 7 2/3 innings, striking out seven and walking one. The right-hander has allowed four earned runs over 29 2/3 innings during the four-start winning streak.
The native of Wilmington - about 60 miles south of Wrigley Field - is 4-0 with 2.74 ERA in his last five starts against the Cubs, and has a 1.80 ERA in his last three starts in Chicago.
"I have a lot of family that come out and support me, which is great," he said. "I hear people yelling my name when I walk on or walk off the field."
MR. 1,000
Anthony Rizzo got his 1,000th career hit with a third-inning single. All but the first 18, which he got for San Diego, have come in a Cubs uniform.
"I'm fortunate to pretty much have been healthy my entire career so far, so obviously it's a nice milestone," he said.
TRAINER'S ROOM
Nationals: RHP Stephen Strasburg (pinched nerve in neck) threw a 64-pitch bullpen on Saturday and said that he "felt really good." He's scheduled to throw a simulated game on Wednesday. If all goes well in that, a rehab start likely will be the next step. "We want to make sure when he does get back, he's going to pitch every five days," Martinez said.
Cubs: 3B Kris Bryant (left shoulder inflammation) took ground balls and a few swings on Saturday, but there is no timetable for his return . RHP Yu Darvish (triceps and elbow injuries) likely will throw a live BP session on Sunday.
UP NEXT
Nationals RHP Max Scherzer (15-5, 2.28 ERA) will try to become the majors' first 16-game winner in the finale of the series on Sunday night. Scherzer also leads the majors in strikeouts with 216 in 161 2/3 innings. LHP Cole Hamels (7-9, 4.38) makes his third start with the Cubs. He has allowed just one earned in 11 innings during the first two starts.