Chicago weather: Warmer days ahead next week
CHICAGO - Even after a couple of "cool" days, June is still off to a warm start. 
Wednesday's high of 75 degrees was the coolest of the month so far and today's will probably match it or at least come close. The month is now running a little more than 5 degrees above average. Six out of the first seven days were above average.
The first two days of June started off sizzling with a high of 91 degrees each day. Average highs going into the second week of the month are around 79 degrees and by Monday that bumps up to 80.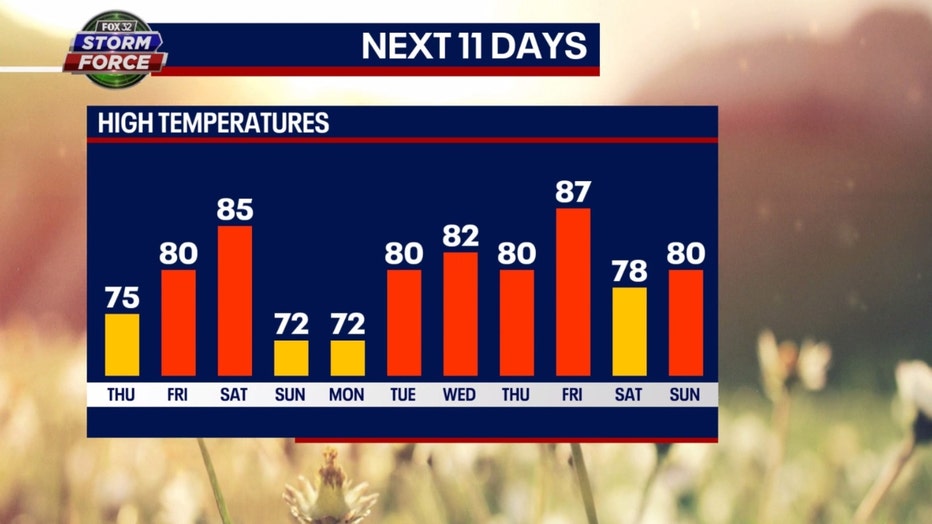 Our Fox Model shows seven of the next eleven days should see highs of 80 degrees or warmer. Monday of next week starts off relatively cool, but five of the next six days after that are at or above average with highs in the 80s. Earlier model runs showed a stretch of 90s coming for the end of next week, but more recent runs have tempered the heat just a bit.
The longer-range temperature outlook from the Climate Prediction Center also suggests a warm pattern emerging for the middle to end of the month.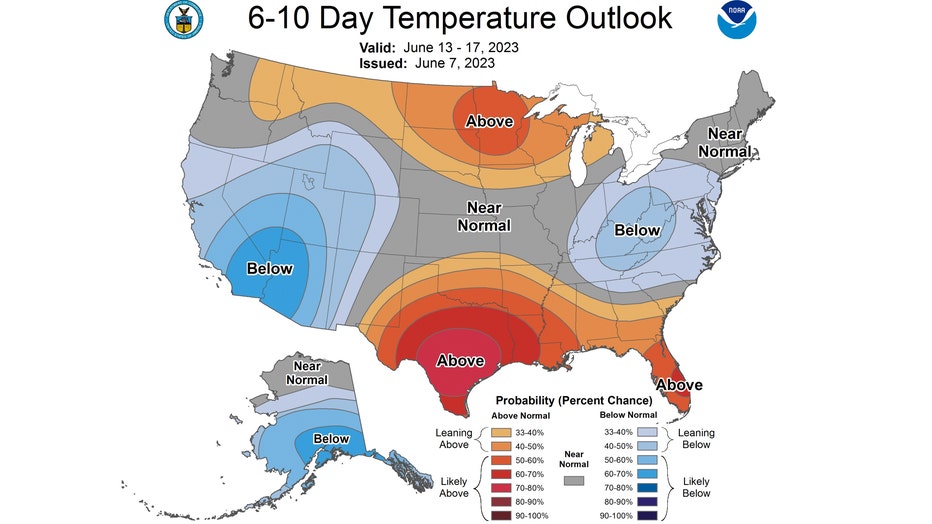 The 6-10 day temperature outlook has us near normal from next Tuesday through Saturday. 
SUBSCRIBE TO FOX 32 ON YOUTUBE
The two portions of the country that are forecast to be either "leaning above" or "likely above" average grow larger and merge in the 8-14 day and encompasses the Midwest, Gulf Coast region and most of the East Coast.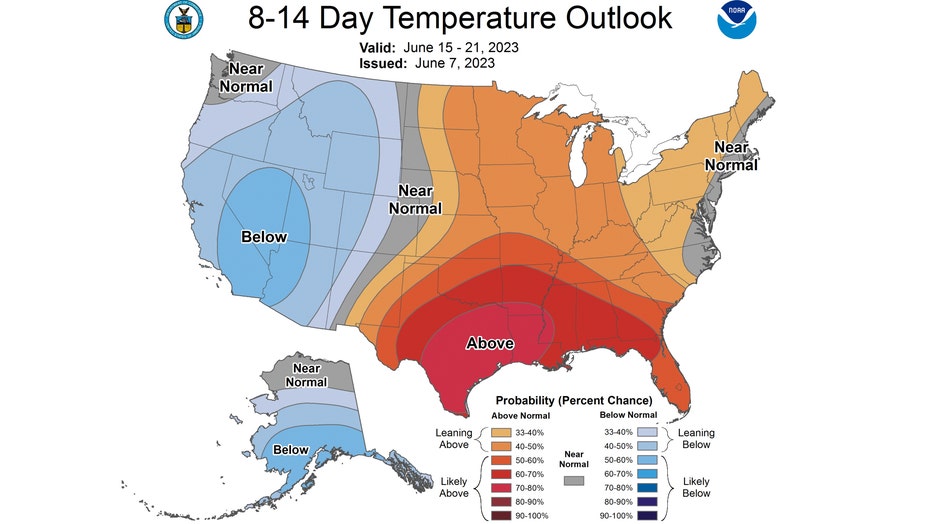 The 8-14 day temperature outlook has us "leaning above" normal from next Thursday through the following Wednesday.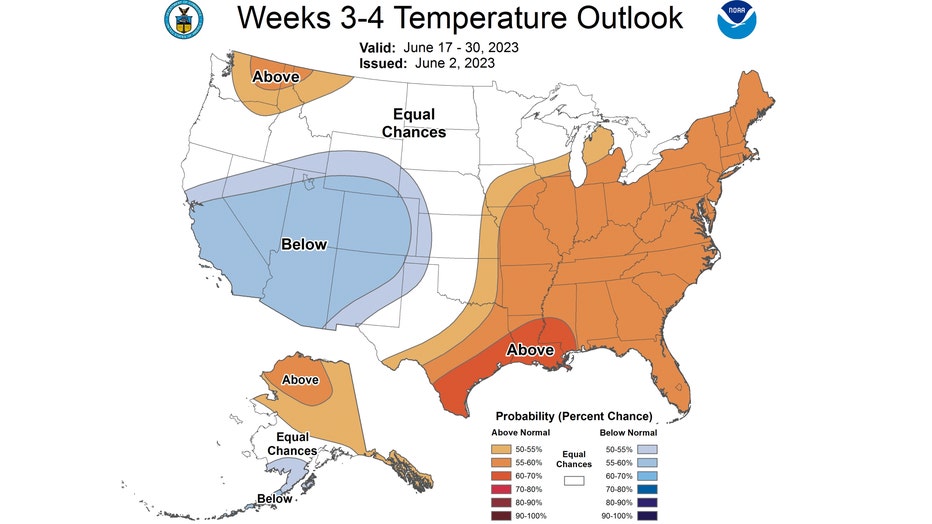 The even longer range 3-4 week temperature outlook has us "leaning above" average for the last half of the month. Highs by the end of the month climb to 84 degrees.