Chicago area weather: Photos, videos show golf ball-sized hail, trees falling on vehicles
COOK COUNTY, Ill. - Numerous photos and videos taken in Chicago and the suburbs Tuesday afternoon showed heavy amounts of hail crashing down as well as trees uprooting and causing damage to several vehicles.
Severe thunderstorm warnings were issued throughout the day as heavy winds and hail rolled through the area.
Photos from Logan Square showed a large tree that fell on multiple vehicles.
There was a similar situation in West Humboldt Park Tuesday. A tree fell onto a vehicle and the owner said it caused significant damage.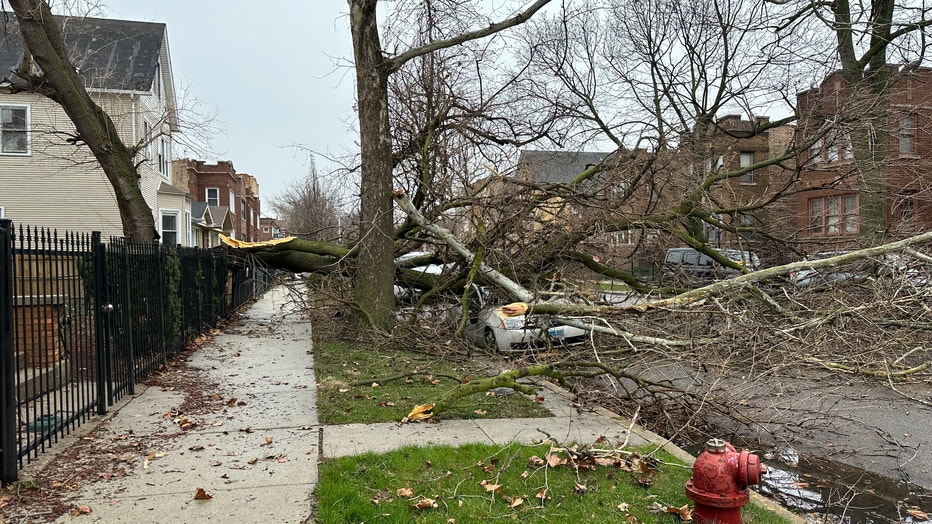 Additional photos from the suburbs, including Aurora and Arlington Heights, show golf ball-sized hail that came crashing down in the early afternoon.
FOX 32 Meteorologist Emily Wahls said there would be a lull in severe weather until about 7 p.m. Tuesday.