Chicago's March will feel more like February
CHICAGO - Meteorological spring seems to have picked up from where winter left off. The winter of 2022-2023 (December through February) was the 14th warmest on record. Those records go all the way back to 1872. 
March has gotten off to a sizzling start, at least compared to average. Today will be the 6th straight day with above average temperatures. This mild month (so far) is now running 5.4 degrees above average.
We know in Chicago that all good weather things must come to an end. A major pattern shift towards colder weather kicks in this week. There are signs from computer models this could continue through the end of March. There may be a warmer day here or there but overall, there is a strong signal that this month will end up below average.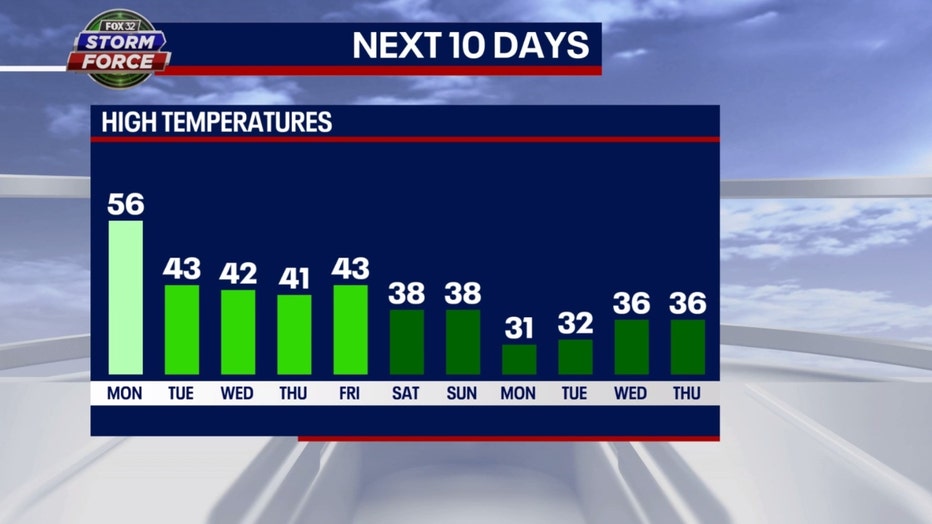 Our Fox Model has highs falling from well into the 50s today to the lower 40s from Tuesday through Friday. The temperature drop is even more dramatic by the weekend when highs might not climb above the 30s. We hover around freezing next Monday and Tuesday and then bounce back into the middle 30s a week from this Wednesday and Thursday. If this forecast verifies, it means 9 of the next 11 days will be below average.
SUBSCRIBE TO FOX 32 ON YOUTUBE
The Climate Prediction Center's long-range temperature outlook has a blue bullseye over most of Illinois and Indiana. Blue on these maps indicates the portions of the country are predicted to be below average overall for the period in question.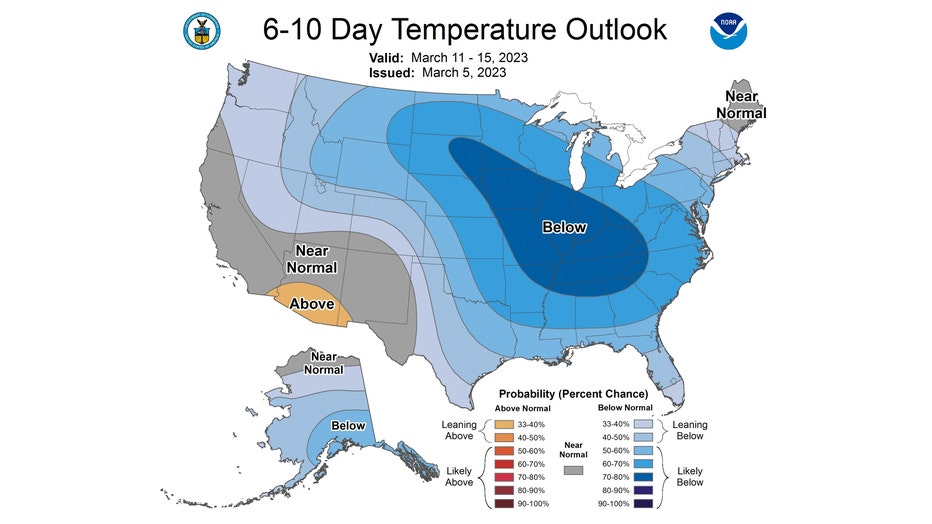 The 6-10 day temperature outlook has us "likely below" average overall from this Saturday through the following Wednesday. We have a 70 to 80 percent probability of this happening.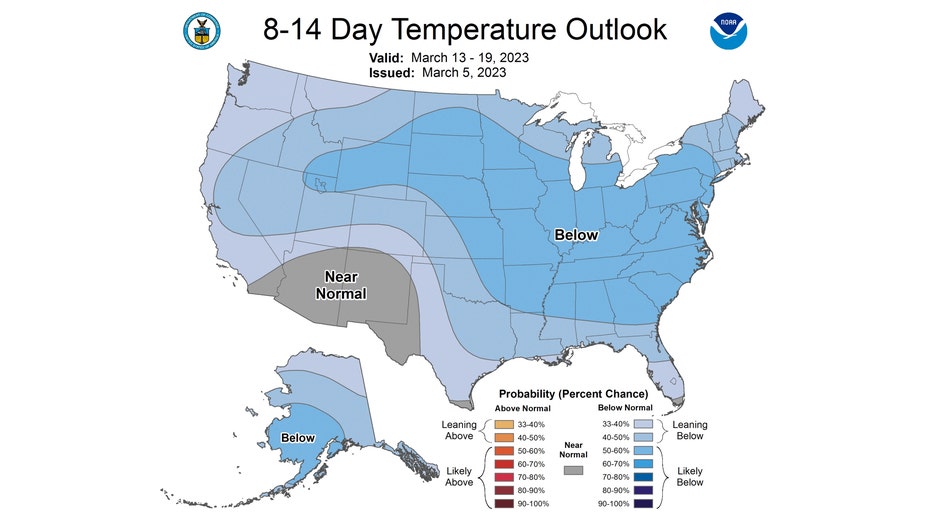 The 8-14 day temperature outlook keeps the colder pattern coming but the probabilities in this forecast drop just a bit for us. We are still "likely below" average though. This forecast covers the period from next Monday the following Sunday.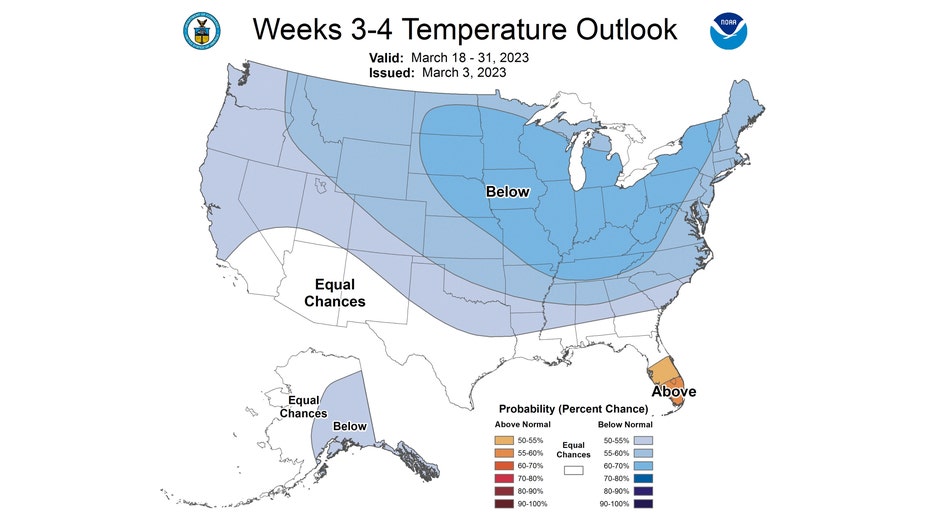 The updated longer range 3-4 week temperate outlook once again covers nearly the entire country in blue. We have a 60 to 70 percent probability of being below average for the last two weeks of March.
A colder pattern may coincide with a snowier pattern. Models are hinting at some sticking snow for Friday. It is way too early to talk numbers but there may be parts of the Midwest that have to break out a shovel. It's worth mentioning again that March is the 4th snowiest month of the year on average for Chicago. Over the past more than 150 springs we have averaged just under 6 inches of snow for the month.