Chicago's winter is playing catch up with cold and snow
Chicago - We nearly tripled January's snowfall in one day. January had seen just 1.9 inches of snow before Wednesday.
O'Hare ended up seeing the biggest snowfall of the season yesterday with 3.6 inches of accumulation. That was the biggest one-day snowfall since Feb. 2, 2022. Groundhog day last year was the last time we had more than 5 inches of snow in a single day.
The total for January through Wednesday is 5.5 inches. We are still down 3.6 inches below average for January and 8.7 inches for the entire snowfall season so far. 
More sticking snow is on the way over the next few days with the most significant snowfall expected late Saturday into early Sunday morning.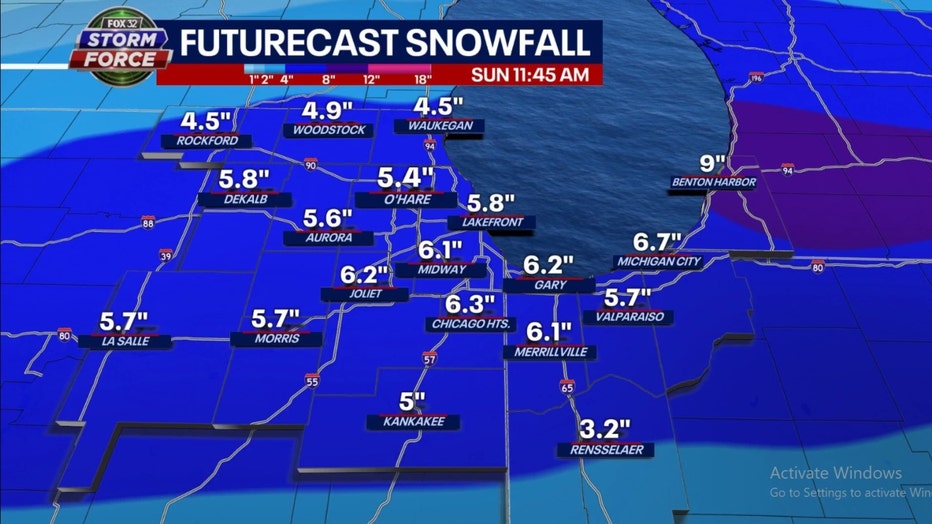 GFS Model Snowfall Forecast Through Sunday Morning
Light snow will fall from time to time today and tomorrow. Total accumulation from this should not be much more than in inch or so. The GFS model squeezes out about 3 to 7 inches of total accumulation from today through Sunday morning. Most of that snow (2 to 6 inches) is scheduled to fall late Saturday and continue into the early morning hours of Sunday. This is subject to change so stay tuned to the latest forecast.
Not only has snowfall been lacking so far this winter, real cold air has been largely absent too. The two go together. Wednesday was the 29th straight day with above average temperatures. 
December actually ended up 1.4 degrees below average overall, but it seems like just after Christmas mother nature has turned up the thermostat. January is now 10.2 degrees above average overall.
Colder air is finally coming but no signs of a return of Chiberia type cold.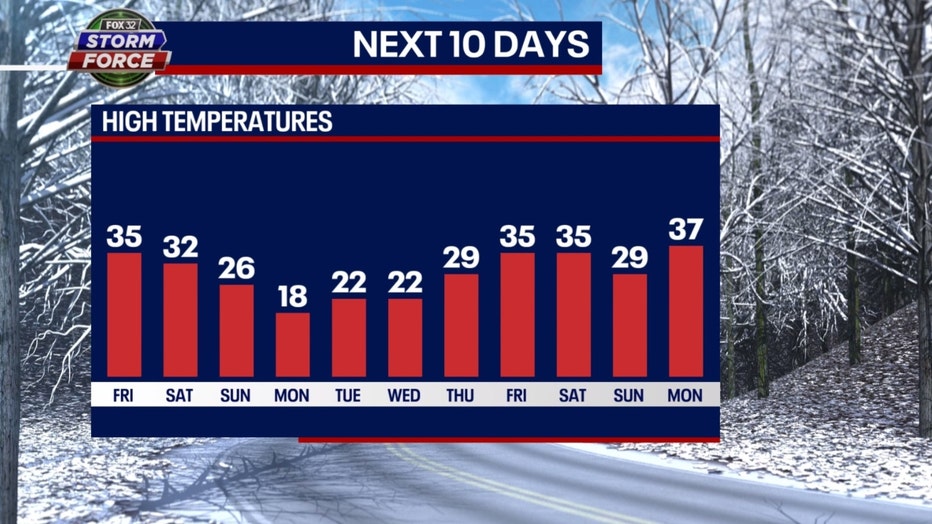 Our Fox model has highs dropping into the 20s on Sunday and then temperature tumbling further early next week. Highs may not climb out of the teens on Monday. We should remain below freezing for highs Tuesday through Thursday next week.
The Climate Prediction Center's long range temperature outlooks have a lot more blue on them these days. That means they are suggesting a return to a colder pattern also. The various shades of blue on the maps correspond to portions of the country that should be colder than average. The darker the shade of blue, the higher the probability of being below average overall during the period. There is a strong signal that January will end rather cold and February will start off fairly frigid.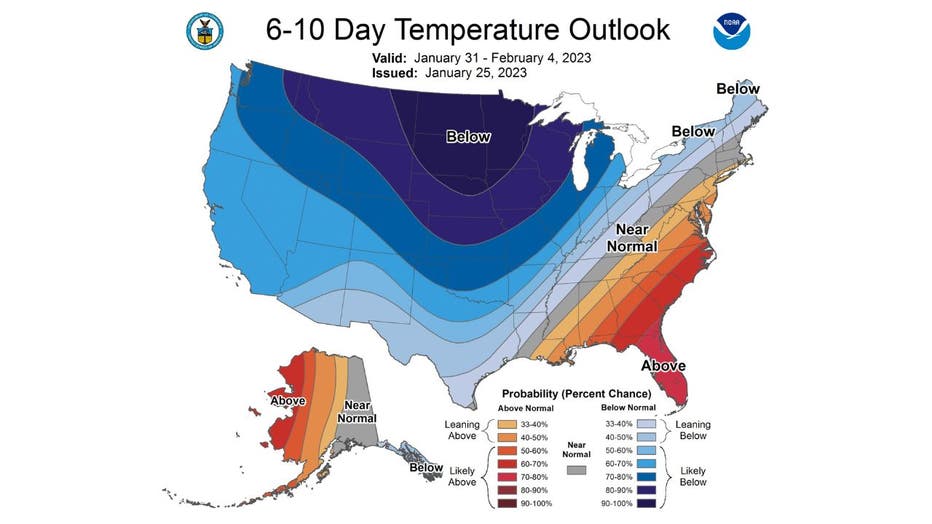 The 6-10 day temperature outlook has us "likely below" average overall for the period from next Tuesday through the following Saturday.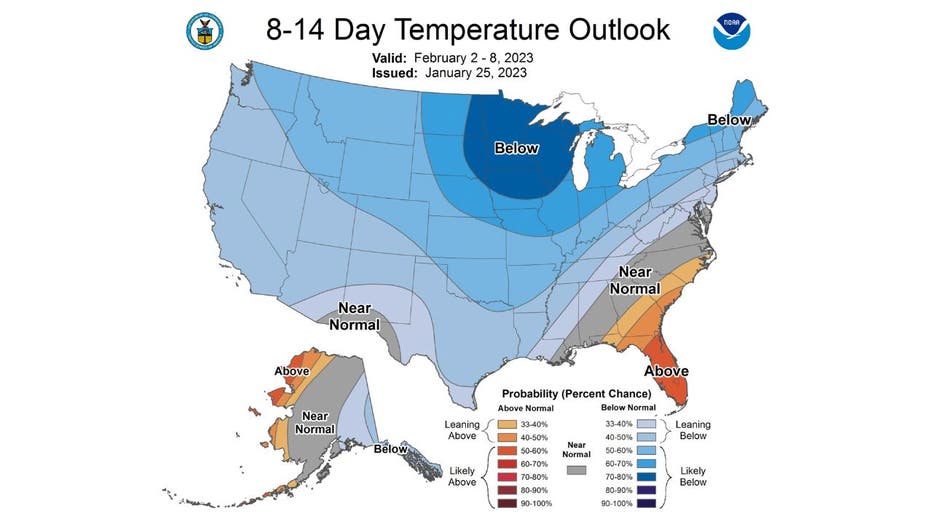 The 8-14 day temperature outlook also has us projected to be "likely below" average. This covers the period from next Thursday through the following Wednesday.
Now we just need a groundhog to confirm this forecast.