Chicago's winter will be going into hibernation soon
CHICAGO - Some warm thoughts to help you get through a frigid Friday. Most of next week will feel more like early March instead of early February. Just make sure you survive the -15 to -25 wind chills Thursday night into early Friday so you can enjoy it.
We really can't complain too much about this winter being harsh. Just 17 out of the 62 days of the first two months of the season have been below average. That means that 73% of days from December through January have been above average.
While December by itself came in just a bit below average (-1.4 degrees), January more than made up for that and finished well above average (+7.1 degrees).
SUBSCRIBE TO FOX 32 ON YOUTUBE
There are strong signals from many computer models that after Friday we flip to a relatively mild pattern for several days.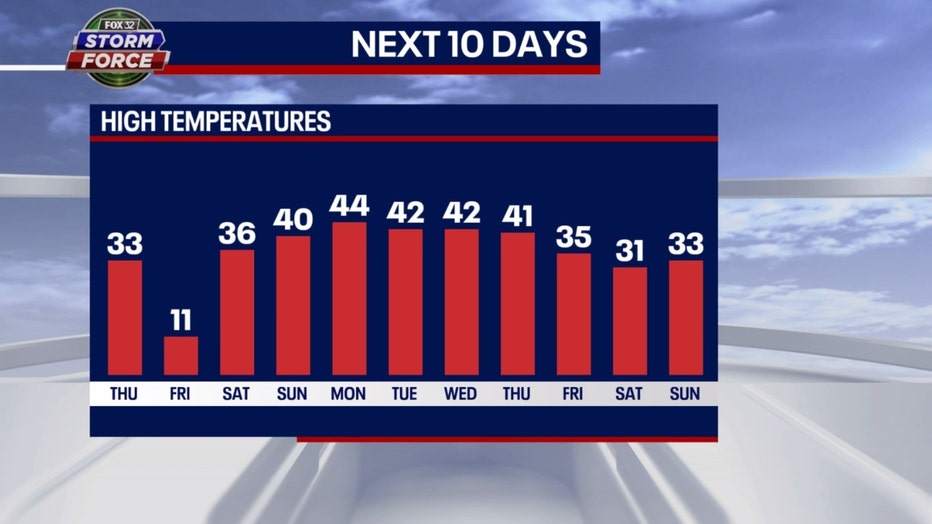 Our Fox model shows a 25 degree jump in high temperatures between Friday and Saturday. It has 40 degrees or warmer highs for five days in a row starting on Sunday.
The Climate Prediction Center's long range temperature outlooks keep the milder pattern coming through the middle of the month.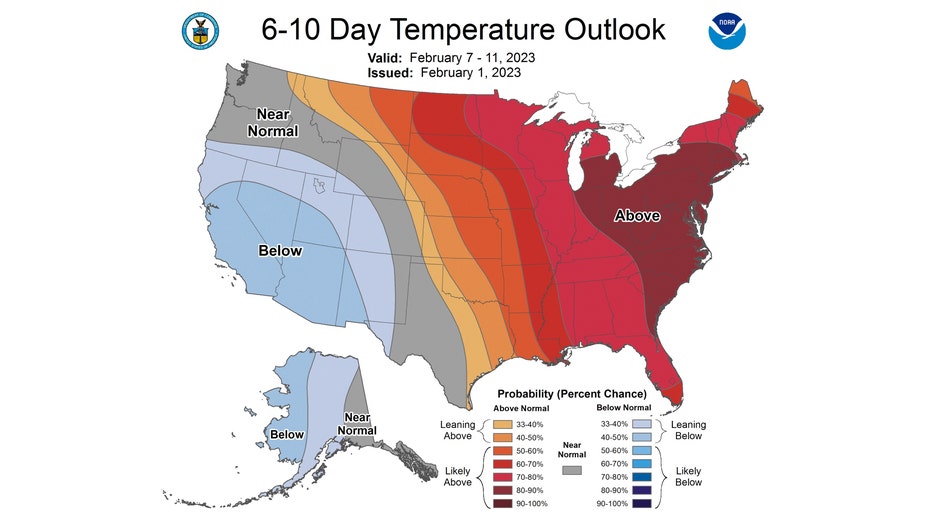 The 6-10 day temperature outlook has us "likely above" average overall for the period from next Tuesday through the following Saturday. It gives us a 70% to 80% probability of this occurring.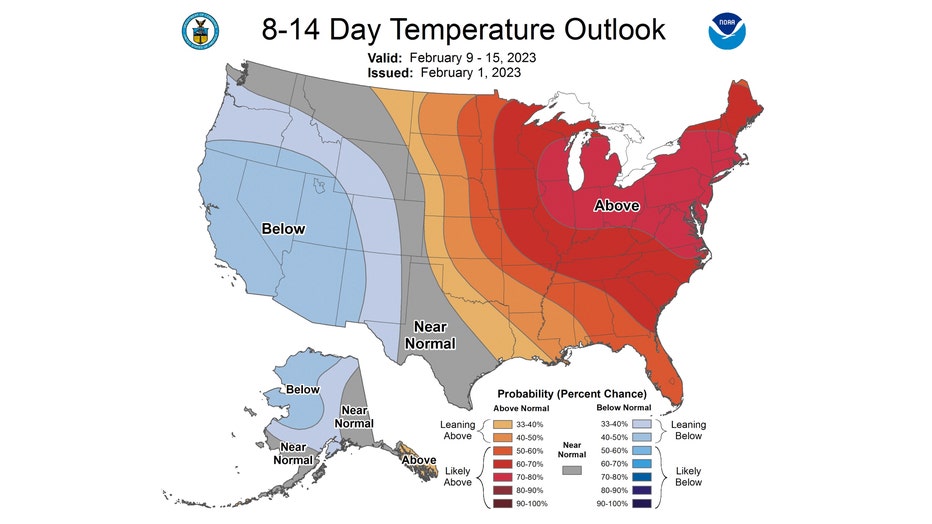 The 8-14 day temperature outlook looks very similar. It also has us forecast to be "likely above" average overall with a 70% to 80% percent probability. This covers the period from next Thursday through the following Wednesday.
The even longer ranged monthly temperature outlook suggests we may stay relatively mild through the end of the month.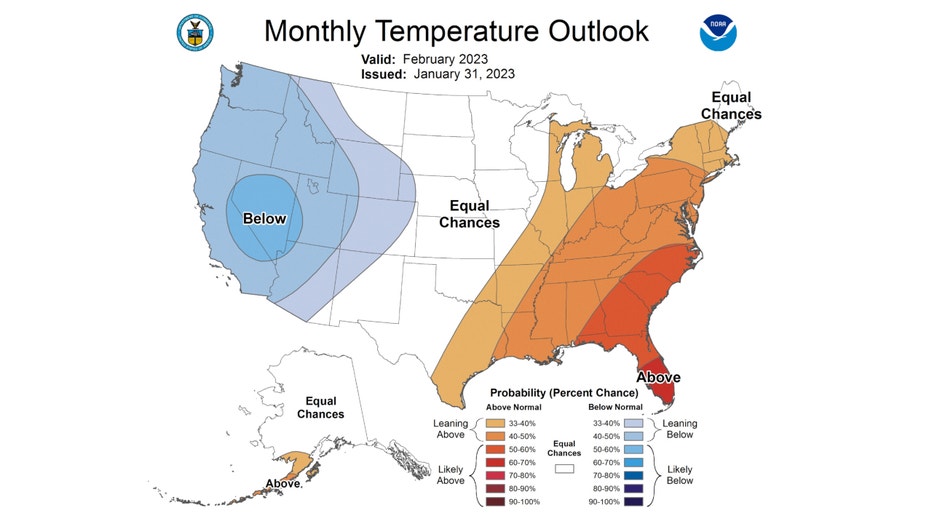 It has us forecast to be "leaning above" average overall for the entire month of February. It has some similarities to the ECMWF or European model.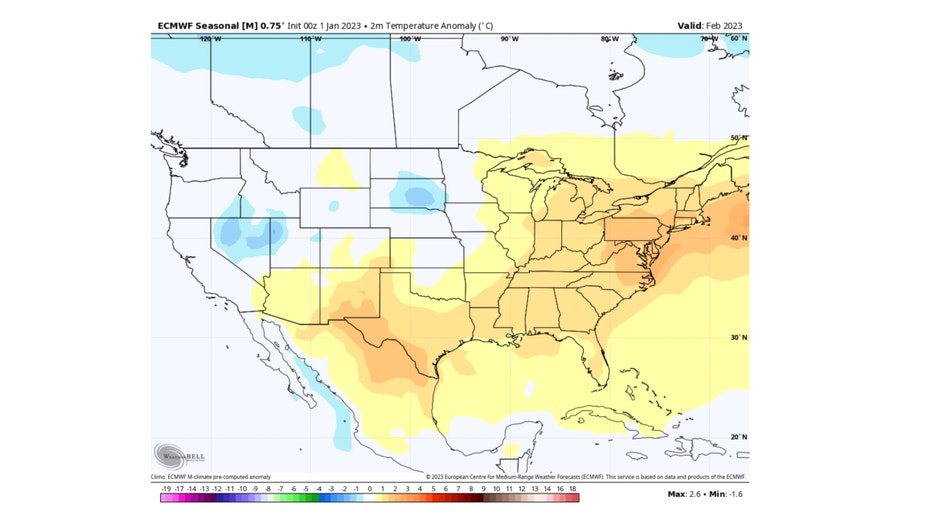 The European Model also suggests a mild pattern for the month of February overall. It has us around 1 to 2 degrees Celsius warmer than average.
Turns out the groundhog may have gotten it wrong today when he saw his shadow and forecast six more weeks of winter. It might feel more like early spring on many of the remaining days of meteorological winter.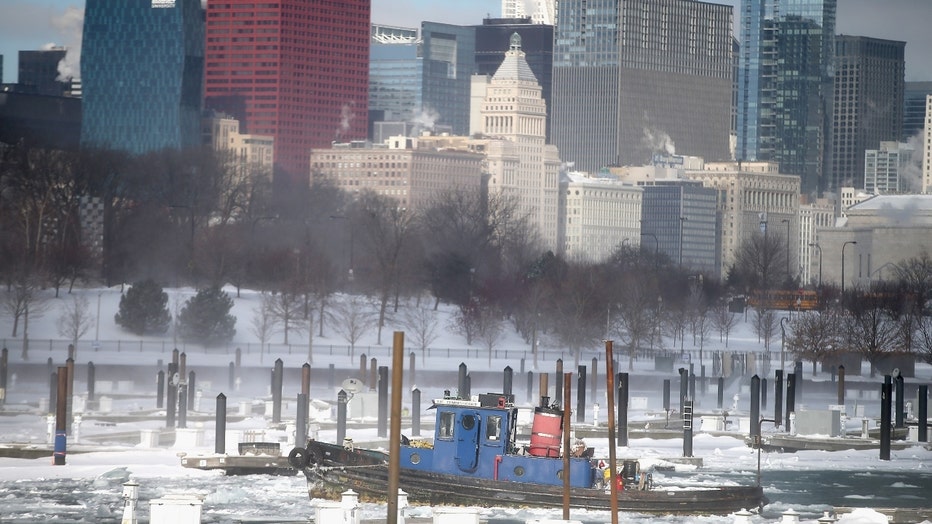 The tugboat Commissioner breaks up ice in Burnham Harbor near the Loop in Chicago, Illinois. (Photo by Scott Olson/Getty Images)