Quiet now but Chicago is only near the start of severe weather season
CHICAGO - Severe weather season in Chicago got off to an early and active start this year. 
"Severe weather season" according to the most recent study by Chicago's National Weather Service office runs from April through September. 
Our area was included in a major outbreak of severe weather on the last day of March. That was followed by another outbreak less than a week later.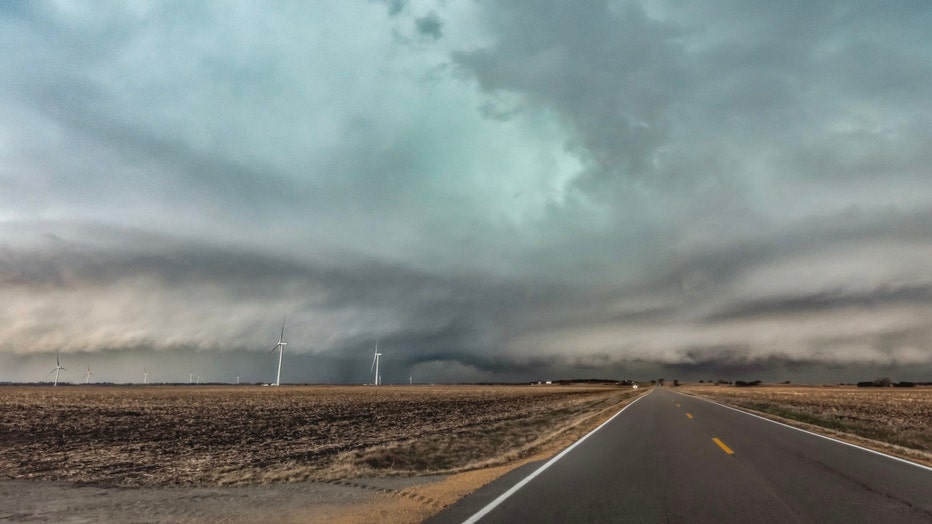 Shelf cloud from 3/31 storm (https://twitter.com/NinaBrady)
A total of twenty-two tornadoes were confirmed during the March 31st outbreak that impacted northern Illinois and Indiana. The strongest tornadoes were ranked EF-2 on the Enhanced Fujita Scale.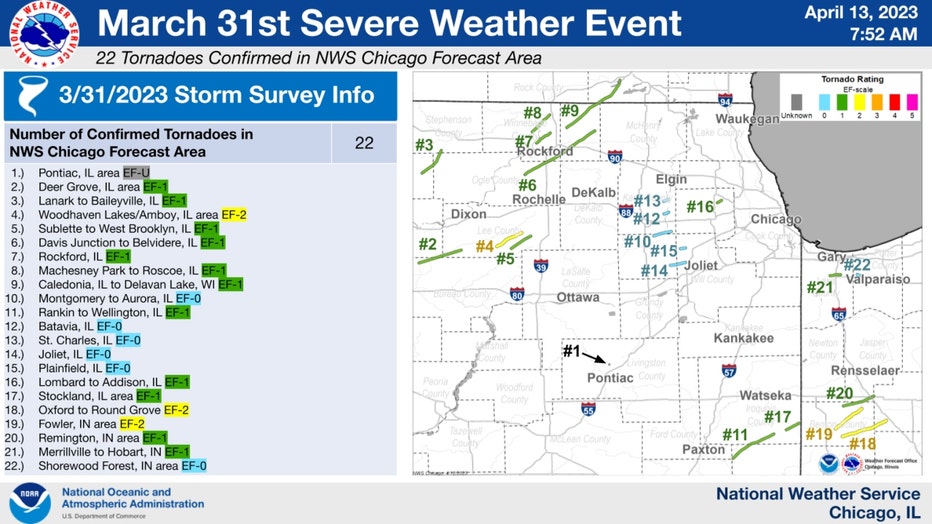 Those four EF-2 tornadoes had winds of at least 115 mph. There were a total of 178 tornado reports across the country according to the Storm Prediction Center. There were over 1000 reports of severe weather that day in the United States if you include hail and wind reports.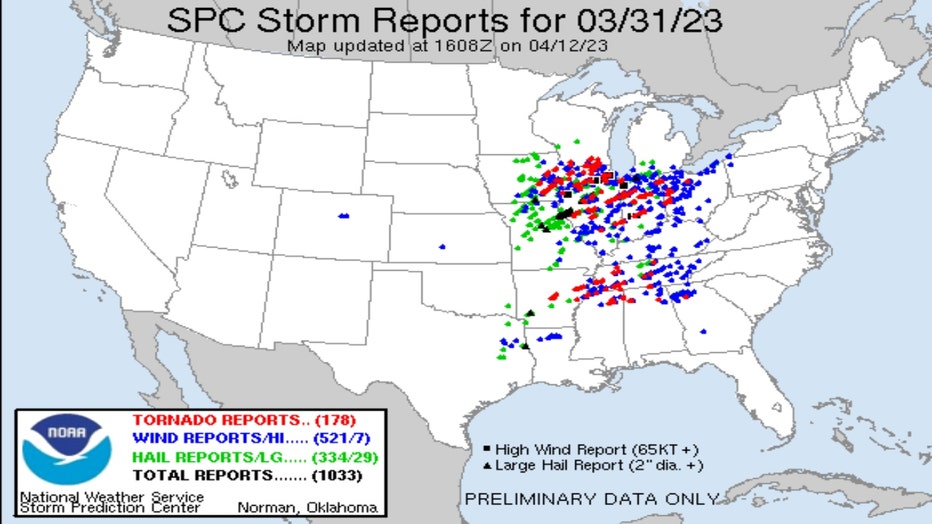 Just four days after this outbreak there was a smaller severe weather outbreak that included northern Illinois. There were five confirmed tornadoes on April 4th and 5th in our state with this event.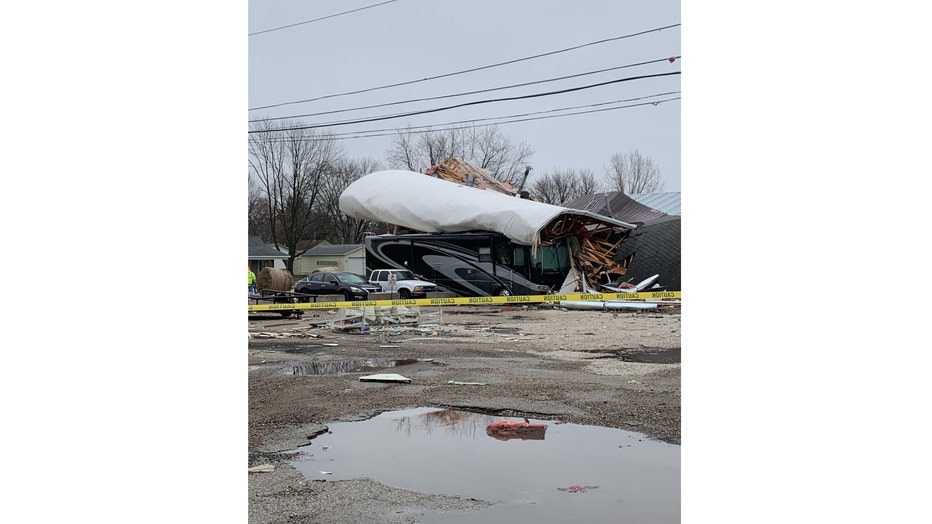 Colona, Illinois Tornado Damage
One of the stronger tornadoes struck Colona, Illinois just east of Davenport, Iowa. The tornado was rated an EF-2 with winds of at least 115 mph. It ripped the roof off of a gas station and tossed it into a brick building to the south where the front wall of the building collapsed.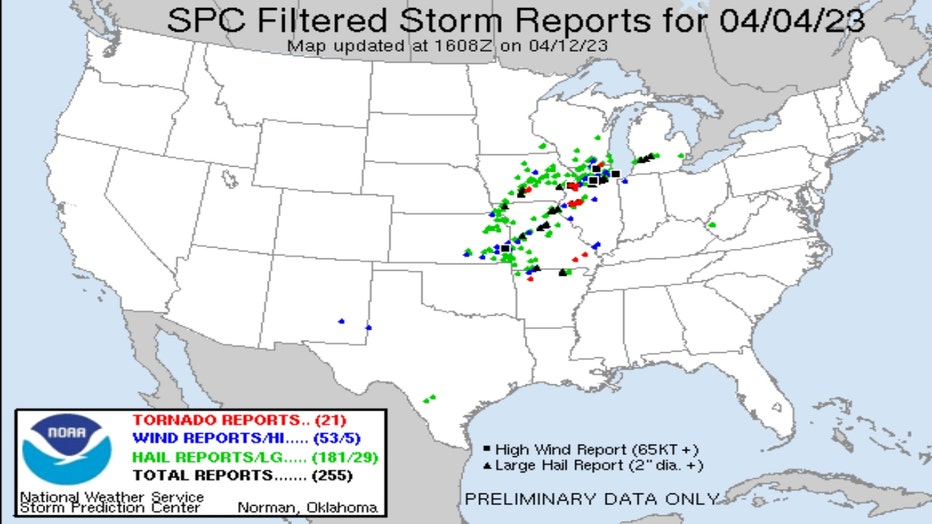 There was a total of twenty-one tornadoes reported between April 4th and April 5th. All total, there were more than 250 severe weather reports with the majority of them the result of large hail.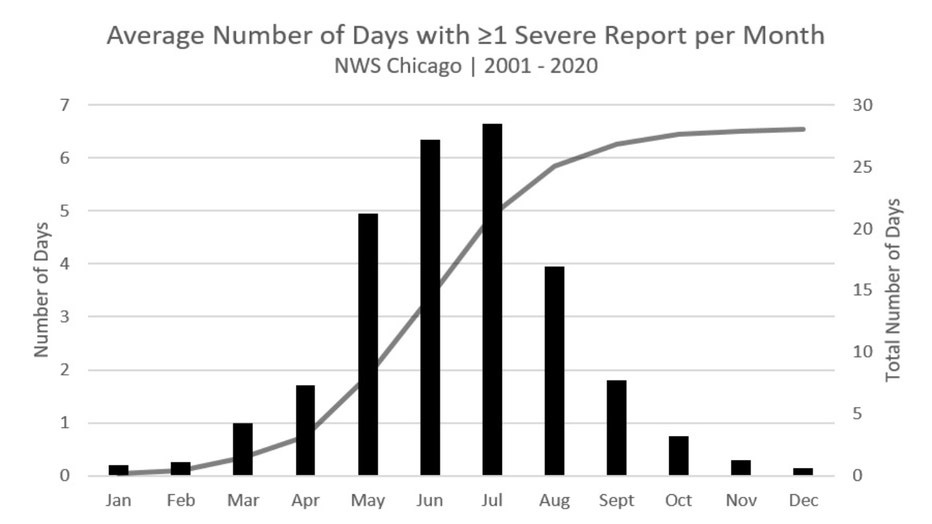 There is an average of at least one day per month with at least one report of severe weather for the months of April through September in a recent study of severe weather climatology for our area. Our recent rash of severe weather should serve as a reminder to not let our guard down. We are just at the beginning of a long severe weather season.
The Storm Prediction Center has placed areas west of the city in a "marginal risk" for severe storms. That is level one out of five possible risk levels with level five being the highest risk.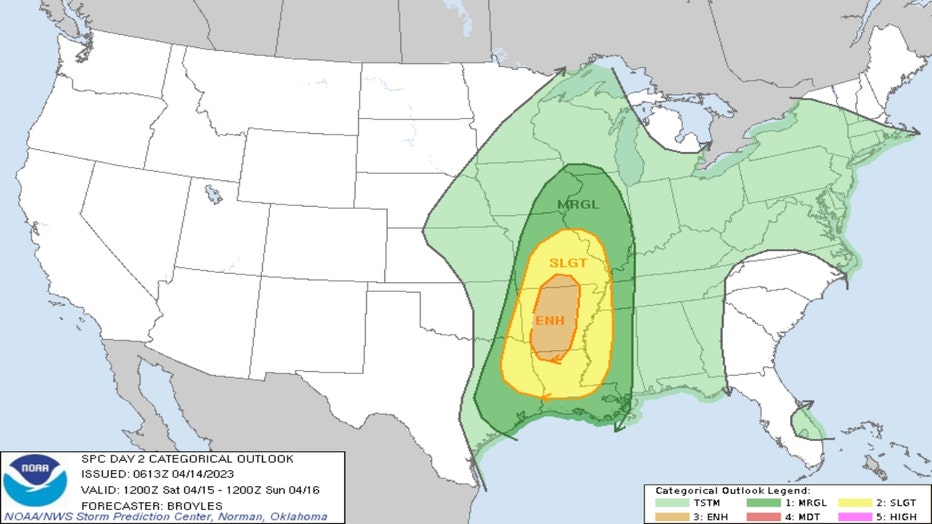 Convective outlook for Saturday through Sunday morning.
It looks like the best chance for any severe storms would be late Saturday or overnight into early Sunday morning.  By definition a marginal risk means isolated severe thunderstorms possible that would be "limited in duration and/or coverage and/or intensity".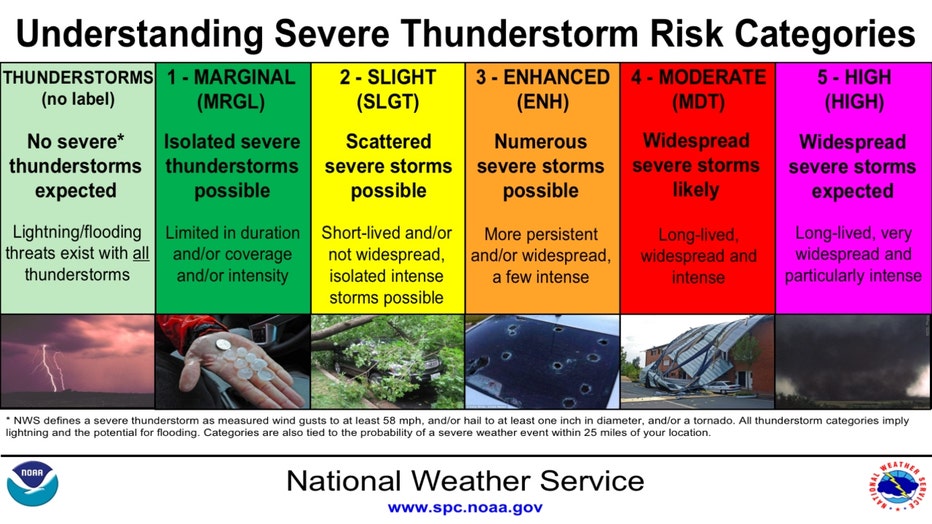 Here are a few resources to help you prepare for the possibility of severe weather-