Tammie Souza Blog: Rare Michigan earthquake shook Chicago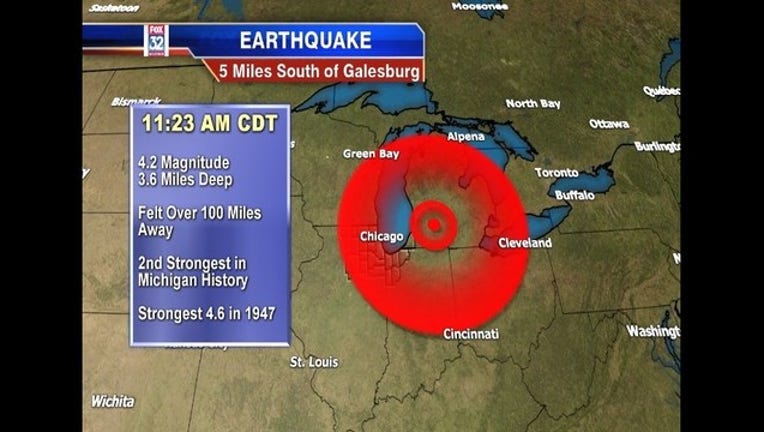 article
There was a whole lot of shaking going on Saturday morning at 11:23 AM CDT. 
That's when a 4.2 magnitude earthquake shook lower Michigan. The epicenter was centered near Kalamazoo and about 8 miles south of Galesburg. This was the 2nd strongest quake in recorded Michigan history. The strongest quake was a 4.6 magnitude in 1947 which was located in the same area. 
The quake was felt over 100 miles away including many of the lake shore communities here in Chicago. According to the USGS it was a shallow quake about 3-4 miles deep and located on an unknown bedrock fault. Much of the upper midwest is located on bedrock and no major fault lines are located here. Instead there are many smaller faults in and around the bedrock. Quakes in the Midwest are typically felt up to 10 times farther away because of the energy traveling through the bedrock.