Will Chicago's summer sizzle?
CHICAGO - We just experienced the coldest weekend since late January, so why not think warm thoughts?
The National Weather Service recently updated their summer forecast. Chicago, along with most of the country is forecast to be above average overall from June through August.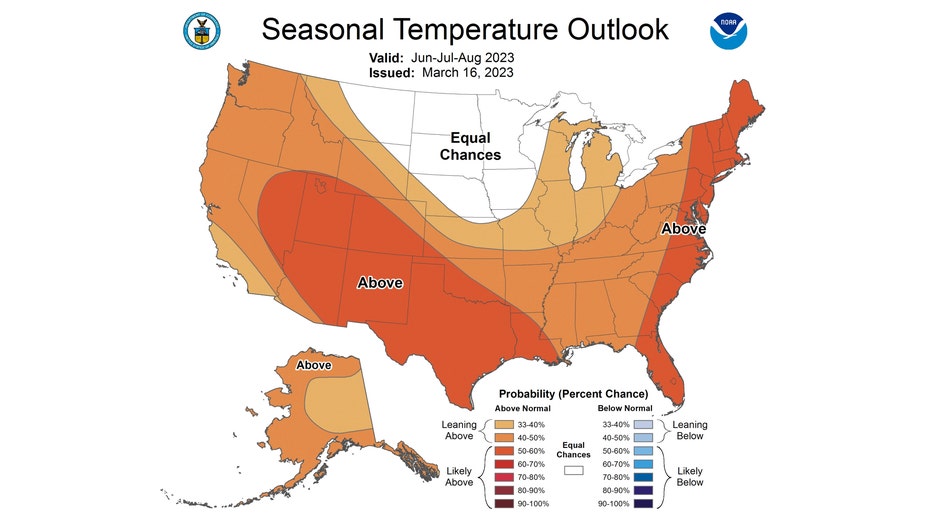 Notice the lack of blue color on the summer seasonal temperature outlook above. That means there is no part of the contiguous United States or Alaska that is forecast to be below average. Chicago is forecast to be "leaning above" normal overall for the summer months. Climate Central's study of summer temperatures shows summers have warmed by 1.3 degrees between 1970 and 2021. We also saw an increase of seven days with above average temperatures during summer.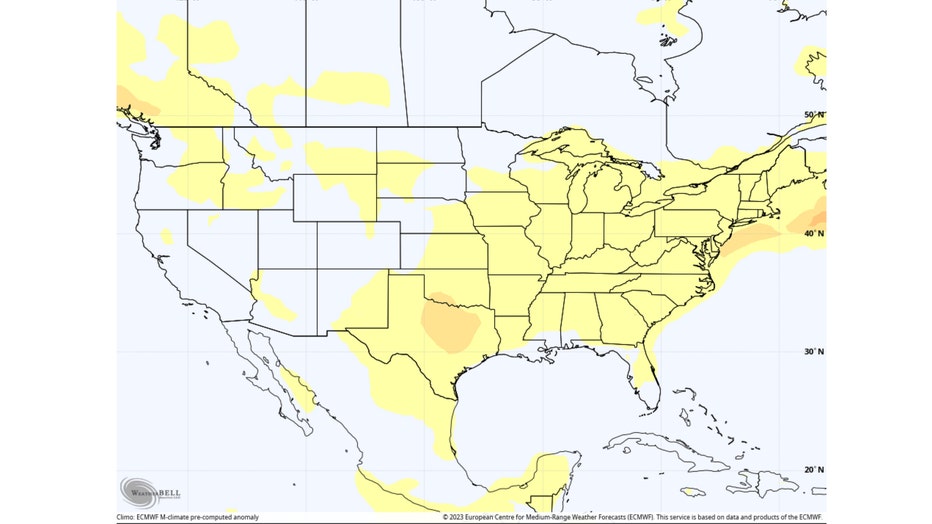 ECMWF model summer temperature anomaly forecast
The European Model agrees with the National Weather Service's summer forecast and has us forecast to be between .5 degrees and 1 degree Celsius above average. A hotter than average summer most likely means more 90 degree or hotter days compared to average. We normally experience 14.3 90-degree or hotter days from July through August and 16.7 annually.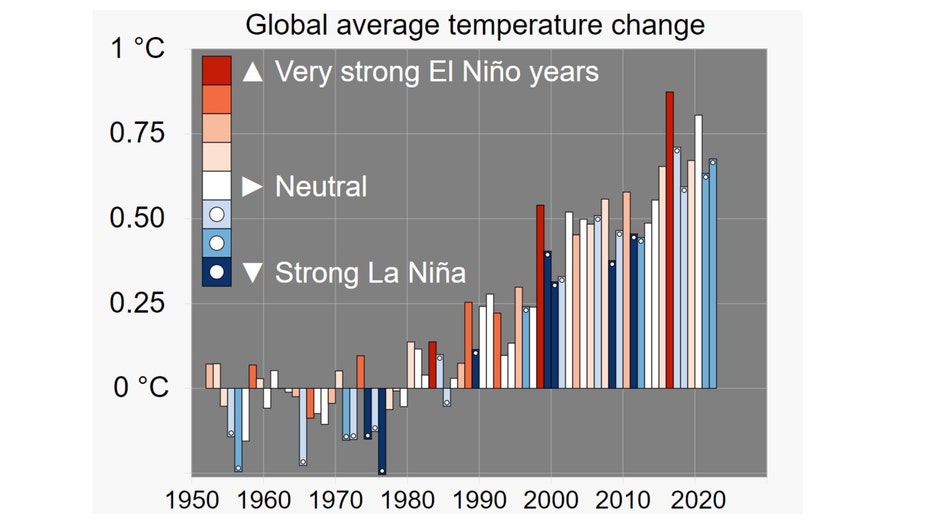 Temperature data from HadCRUT: previous July through June of indicated year
Most models are forecasting the onset of an El Nino this spring that should last at least through this summer. This used to be a strong indication of warmer than average year globally. El Nino's warming of the eastern Pacific Ocean near the equator tended to tip the scales towards an unusually warm year for our earth. Climate change is now a greater influence on the average global temperature and can even compensate for the cooling of the Pacific Ocean that accompanies La Ninas.
Some scientists are worried that this year will be particularly warm and even give us "a temporary glimpse of what it's like to live on a planet that's 1.5 degrees Celsius warmer (2.7 degrees Fahrenheit) than preindustrial times". That's a threshold that if we crossed, could bring even more weather-related disasters than we are now already seeing in recent years.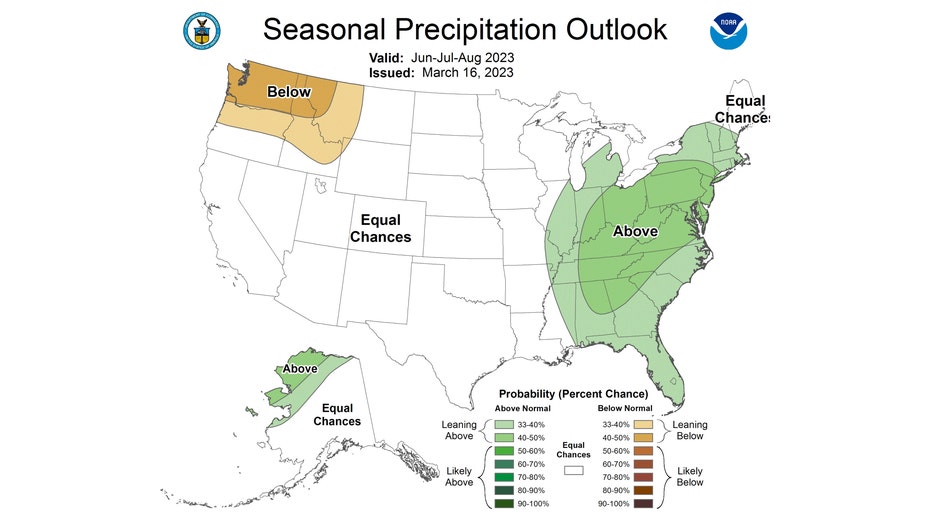 This could be both a warm and wet summer. The Climate Prediction Center's seasonal precipitation outlook has us "leaning above" average for precipitation overall.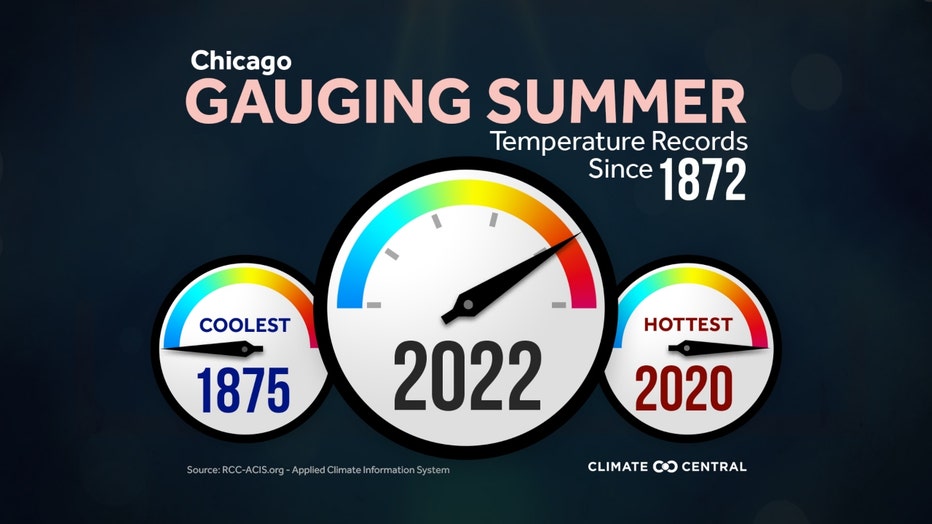 Nine of the 25 warmest summers in Chicago have occurred since 2000. Last year's summer was the 25th warmest on record here. The mean temperature (considers both high and low temperatures) for the season was 73.9 degrees or .6 degrees above normal.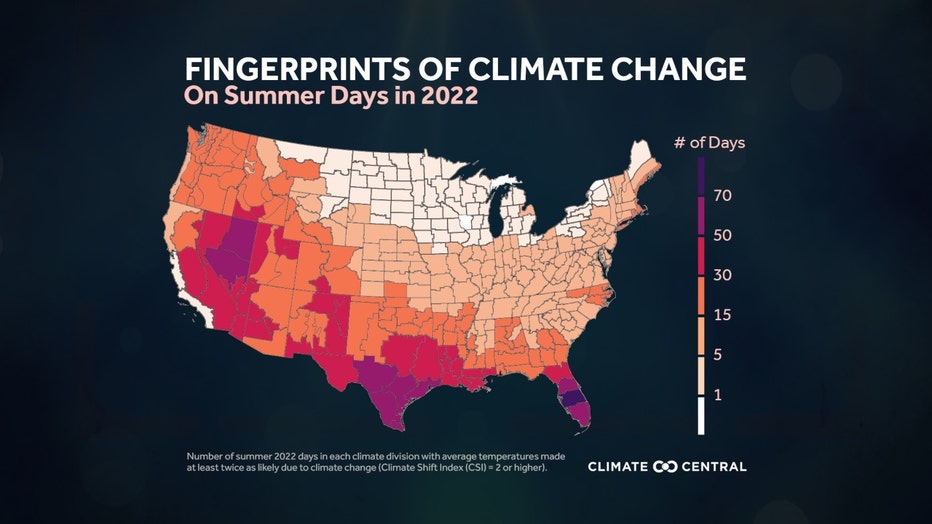 Number of summer 2022 days in each climate division with average temperatures that were made at least twice as likely due to climate change. 
The fingerprints of climate change seemed to be all over last year's summer that was warmer than average for the vast majority of our country. Climate Central uses something called a Climate Shift Index (CSI) to see if climate change can be attributed to weather events.
Here are some of Climate Central's conclusions after their study of the summer of 2022:
In 2022, nearly half (49%) of the contiguous U.S. experienced 15 or more summer days with average temperatures that were made at least twice as likely due to climate change.
In other words, over 132 million people across the contiguous U.S. (about 40% of the population) experienced a strong influence of climate change on average temperatures for at least two weeks (15+ days) of the summer.
Last summer ended up being the third-hottest on record for our country. More than 100 cities had one of their top-ten hottest summers of the year in 2022.
I don't know about you, but I am getting set to sweat more than usual this summer.