14-year-old boy killed, 6 wounded in Tuesday shootings across Chicago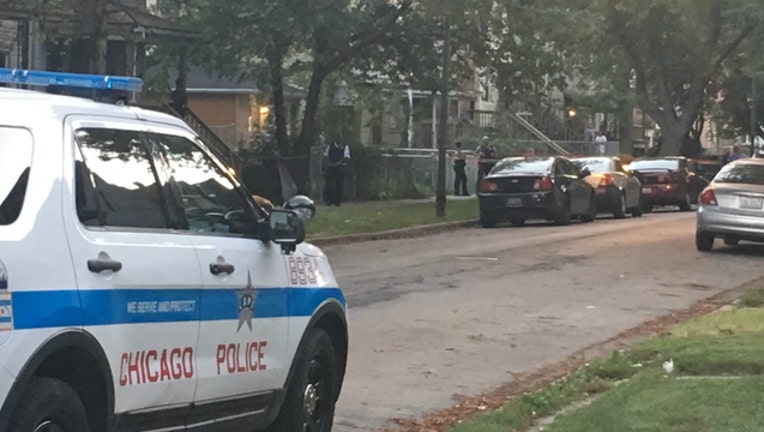 article
SUN-TIMES MEDIA WIRE - A 14-year-old boy was killed and six other people were wounded in shootings Tuesday across Chicago.
The boy was shot shortly after 5 p.m. in the South Chicago neighborhood. He was standing on the sidewalk in the 8000 block of South Manistee when a person approached him, pulled out a gun and opened fire, according to Chicago Police.
The boy, identified as Melvin James, suffered gunshot wounds to the abdomen and left leg, and was taken Comer Children's Hospital, where he was pronounced dead at 2 a.m. Wednesday, police and the Cook County medical examiner's office said. He lived in the same neighborhood where the shooting occurred.
The day's latest shooting happened about 11:55 p.m. in the Austin neighborhood on the West Side. A 17-year-old girl and 30-year-old man were sitting on the front porch of a home in the 800 block of North Leclaire when they heard shots and felt pain, police said. The girl was shot in the right foot, and the man was shot in the right arm. They were both were taken in good condition to West Suburban Medical Center in Oak Park.
A 24-year-old man was standing outside about 9 p.m. when someone fired shots at him from a black vehicle in the 3500 block of West Jackson in the Fifth City neighborhood on the West Side, police said. The man was struck in the back and took himself to Saints Mary and Elizabeth Medical Center, where his condition stabilized. He was later transferred to Stroger Hospital.
Shortly before 8 p.m., a 27-year-old man got into a fight with someone who pulled out a gun and fired shots in the 6100 block of South Ashland in the West Englewood neighborhood on the South Side, police said. The man was shot in the abdomen and buttocks and taken to Stroger Hospital, where his condition was stabilized. A suspect was taken into custody.
About 4:45 p.m., a 17-year-old boy was shot in the right elbow while he was riding a bike in the 2300 block of West Jackson on the Near West Side, police said. He was taken to Stroger Hospital in good condition.
Tuesday's first shooting happened nearly 13 hours earlier in the Fernwood neighborhood on the Far South Side. A 40-year-old man was driving at 4:07 a.m. in the first block of West 103rd Street when someone fired shots, striking him in the right knee, police said. His condition was stabilized at Roseland Community Hospital.
The day's gun violence follows a four-day Labor Day holiday weekend, in which seven people were killed and 35 others were wounded in shootings in the city, including the incident on 103rd.