2 dead after fire erupts in Morgan Park residence: CFD
CHICAGO - Two people are dead after flames engulfed a home on the Far South Side Thursday evening.
Just before 6:30 p.m., crews responded to South Homewood Avenue, just north of 115th Street in Morgan Park.
"The fire alarm boxed the fire because of the heavy volume of fire, and there was a report of people trapped inside of the building," said Chicago Fire Department Deputy District Chief Anthony Frazier.
The fire was brought under control within 45 minutes.
Inside, two men were found dead on the main level. The victims have not yet been identified.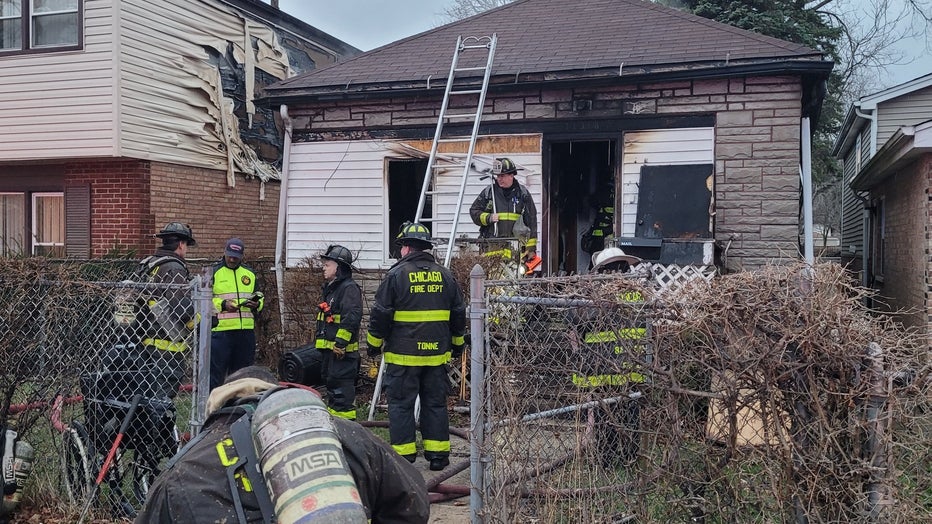 Morgan Park fire | CREDIT: CFD
Officials said crews encountered several challenges that made the fire more difficult to control.
"There were barricades on the back door, like a 2x4, I guess to keep people out. Also there was also a lot of debris inside of the building which made the fire a lot more hectic to fight," said Frazier.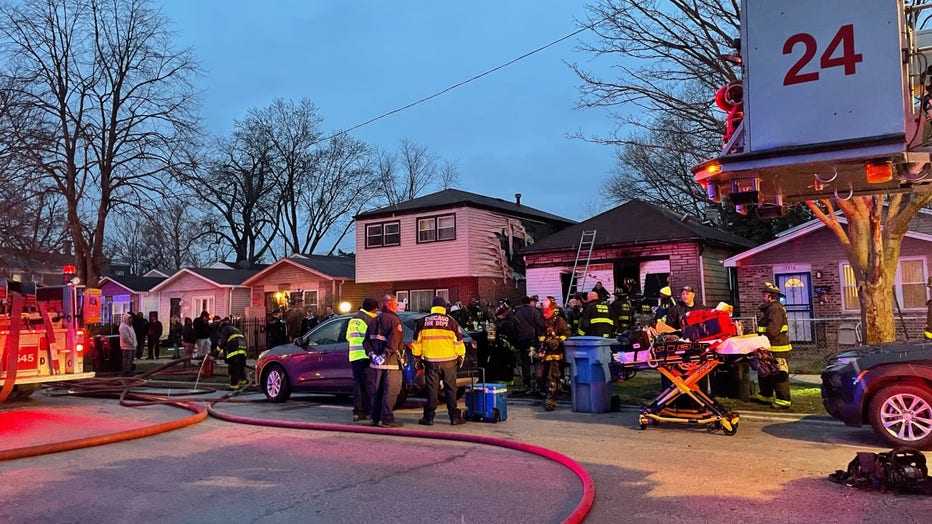 DOWNLOAD THE FOX 32 CHICAGO APP FOR UPDATES TO THIS STORY
Frazier said there were no working smoke detectors inside the home.
"It's actually sad to know that somebody lost their life due to the fire," said Tre John, who lives nearby.
The cause of the fire is still under investigation.