28 shot — 3 fatally — in Chicago over weekend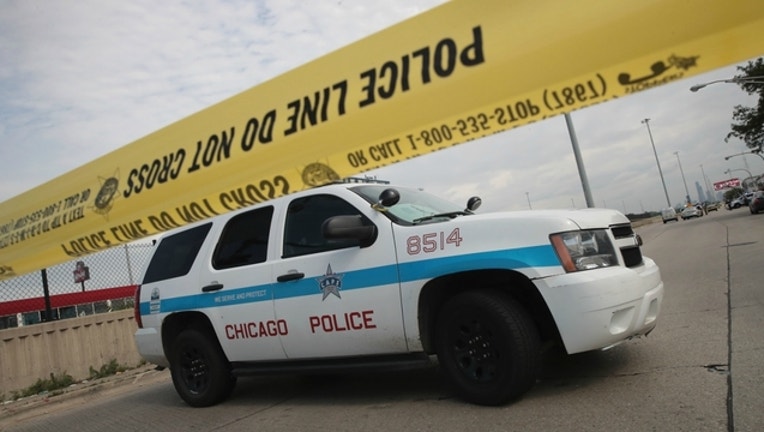 CHICAGO (Sun-Times Media Wire) - At least 28 people were shot in Chicago — three of them fatally — over the weekend.
The most violent period was Friday night, when three people were killed and seven others were wounded between 5 p.m. and midnight. Shootings on Saturday wounded five people; nine were wounded Sunday; and four were wounded early Monday before 5 a.m.
One shooting Friday left a woman dead in the Back of the Yards neighborhood on the South Side.
About 11:30 p.m., Norma Salmeron, 27, was sitting in a vehicle in the 4500 block of South Paulina Street when multiple people came up to her and opened fire, according to Chicago police and the Cook County Medical Examiner's Office.
Salmeron, who lived in the neighborhood, was shot in her back and was taken to Stroger Hospital, where she was pronounced dead, authorities said.
Hours earlier, a man was killed in a drive-by in the Humboldt Park neighborhood on the West Side. About 8:30 p.m., someone in a passing dark-colored vehicle fired multiple shots at 20-year-old Antonio Gil in the 1500 block of North Talman Avenue, police and the medical examiner's office said.
Gil was taken to Stroger Hospital, where he was pronounced dead, authorities said. He lived in the Logan Square neighborhood.
A little over a half hour earlier, a 19-year-old man was fatally shot by a friend during a shootout in the Bronzeville neighborhood. Montavious Dickson was with two other people at 7:54 p.m. when they started shooting at another group in the 500 block of East 47th Street, according to authorities.
During the shooting, Dickson was struck in the head by a bullet fired by one of the people in his group, police said. He was take to University of Chicago Medical Center, where he died Saturday afternoon, the medical examiner's office reported. An autopsy Monday ruled his death a homicide. He lived in the neighborhood.
On Saturday, a woman and man were wounded in a drive-by shooting in the Far South Side Roseland neighborhood.
About 4:15 a.m., the two were standing in the 300 block of West 104th Place when someone in a dark-colored Chevy Camaro pulled out a gun and opened fire, according to police.
The man, age 27, suffered a gunshot wound to his abdomen and was taken to Christ Medical Center in Oak Lawn in critical condition, police said.
The 38-year-old woman was struck in her lower back and was taken to the same hospital, where her condition stabilized, police said.
On early Monday, a shooting on the Dan Ryan expressway wounded two men.
Shortly after 1 a.m., a white SUV was traveling in the outbound lanes of the expressway near Garfield Boulevard when a black car pulled up and multiple people inside opened fire, according to Illinois State police.
The SUV pulled off to the shoulder and hit a concrete barrier next to the Red Line stop at Garfield, police said. The black car sped off.
Police and paramedics showed up and transported two men with gunshot wounds to the University of Chicago Medical Center, Chicago Fire Department spokesman Larry Merritt said.
State police said their conditions were serious.
On the shoulder of the expressway, police investigated the SUV that had crashed into a median wall. The deployed driver's side airbag was covered with blood and a single bullet hole could be seen in the windshield.
Splattered blood was on the ground nearby.
Last weekend, five people were killed and 52 others wounded in shootings throughout Chicago.