3 charged with selling $21,000 of stolen merchandise from spouse's business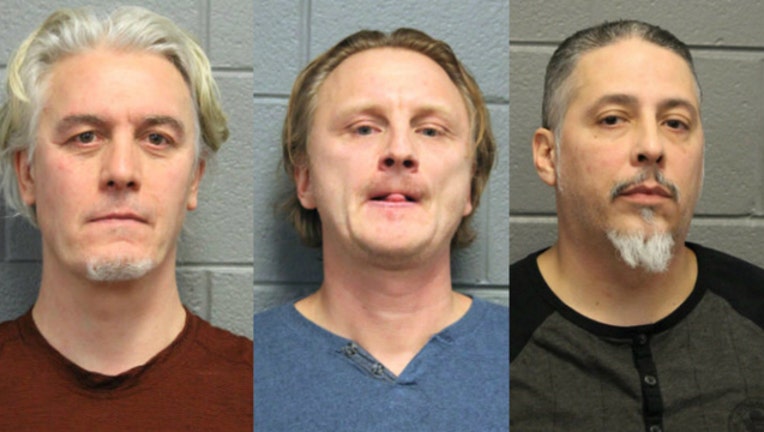 article
CHICAGO (Sun-Times Media Wire) - Three men have been charged with stealing thousands of dollars of merchandise from a business owned by one of their spouses and selling the goods on the Northwest Side.
The men, Alvin Boneta, Dainius Cepulis and Marijus Jankunas were charged with felony counts of theft, according to Chicago police. Cepulis, 46, and Jankunas, 47, were also charged with enterprising in continuing financial crimes.
They allegedly stole $21,000 in tools, about $6,000 in cash, coins, gold and silver jewelry, and a handgun and two vehicles, police said.
Detectives began their investigation about nine months ago when they received a tip from a local retailer that stolen merchandise from their store was being sold for money at a second-hand shop in the 3200 block of North Cicero Avenue, police said.
Officers arrested them men on Wednesday after concluding an investigation with the Cook County state's attorney's office, according to police.
Jankunas and Boneta, 49, were released Thursday after motioning for a reduction of their bail, according to court records. Cepulis's bail was kept at $5,000.
They were scheduled to appear in court again on Dec. 6.