Chicago firefighter dead, 2 others injured in West Pullman fire
CHICAGO - A Chicago firefighter died and two other firefighters were injured while battling a multi-alarm fire Tuesday morning at a house in the West Pullman neighborhood, authorities said.
Firefighter Jermaine Pelt had served with Chicago Fire Department since 2005 and celebrated his 49th birthday in March, Fire Commissioner Annette Nance-Holt said.
Pelt leaves behind two children, a 6-year-old and adult daughter he recently walked down the aisle for her wedding. She was alerted to her father's death while she was on her honeymoon, the commissioner said.
Firefighters responded to the blaze around 3:15 a.m. in the 12000 block of South Wallace Street, according to fire officials. Pelt was working a hose line when conditions worsened, and firefighters were ordered out of the building, Holt said.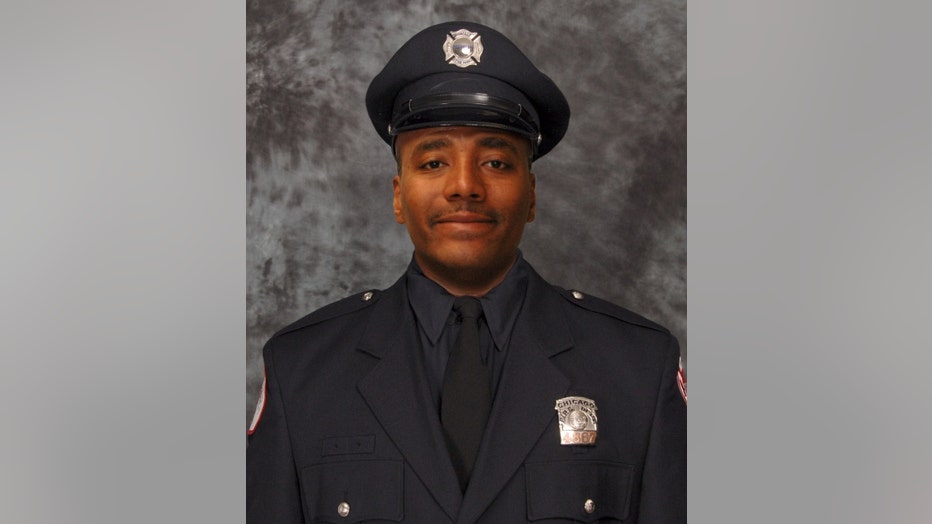 Jermaine Pelt (Chicago Fire Department)
The circumstances of Pelt's death remain under investigation, and she said "there was no explosion and Pelt was not trapped inside the building."
"It appears that firefighter Pelt went down as crews were being ordered out of the building. A mayday was called and he was quickly found near the hose line and brought out for treatment," Nance-Holt said, shedding tears as she noted that she had known Pelt personally.
SUBSCRIBE TO FOX 32 ON YOUTUBE
Paramedics and firefighters "worked feverishly" to perform CPR on Pelt as he was being transported to Advocate Christ Medical Center, where he was later pronounced dead.
The Cook County Medical Examiner's Office is investigating Pelt's death, she said.
"Jermaine only lived 49 years. I'm 79," said his father, John Pelt. "I'm 30 years older than he is. So he was cheated out of 30 years."
Pelt was the youngest of four brothers, and had been with Engine 75 out of Roseland for the last 18 years. His dad says he was ambitious, smart, and had job offers from both the police and fire departments after getting his Master's degree.
"Jermaine was just a joy to all our family," said his father. "Everybody loved him. And I don't think anybody loved him more than his mama."
"We're going to miss him. And I know all the fire department family is going to miss him."
Two other firefighters were also taken Advocate Christ Medical Center where they were in stable condition, officials said. One of the injured firefighters was Pelt's lieutenant, who went in to help pull him from the blaze.
The fire is believed to have started in the attic of a home and spread to two adjacent homes sometime before 3:30 a.m., displacing two adults and two children, police said.
"I am deeply saddened to hear of the passing of Jermaine Pelt, an 18-year veteran of the CFD, who died early this morning in the line of duty," Chicago Mayor Lori Lightfoot said in a statement.
"My heartfelt sympathies are with his family, fellow CFD colleagues, and his brothers and sisters of Engine 75 following this heartbreaking incident. It takes a special form of bravery to work as a first responder, to rise to meet different disasters and dangerous situations on a daily basis."
"Jermaine put his life on the line to answer this call, a selfless act of bravery and dedication to the residents of this city. Our city mourns this tragic loss today, and is here to uplift all who loved Jermaine with our prayers and support."
The Sun-Times Media Wire and Associated Press contributed to this report.