3 hurt in extra-alarm fire in Austin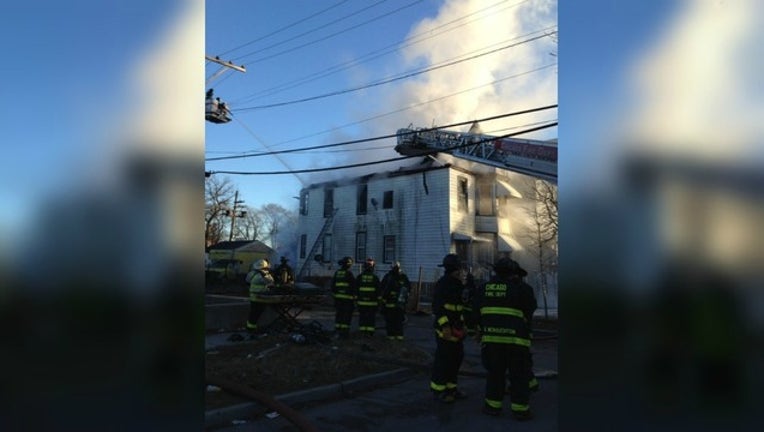 article
CHICAGO (Sun-Times Media Wire) - Three people suffered minor injuries in an extra-alarm fire Sunday morning in the West Side Austin neighborhood.
Crews responded at 7:12 a.m. to the two-story building at Cicero and Huron, according to Fire Media Affairs. The alarm was upgraded to a 2-11 at 7:36 a.m.
Three people were taken with minor injuries to South Suburban Hospital in Hazel Crest, according to Fire Media. The blaze was extinguished by 9 a.m.
About 12 people were displaced by the fire, according to Fire Media.
The Office of Fire Investigation is at the scene.