3 wounded, 1 killed Thursday in Chicago shootings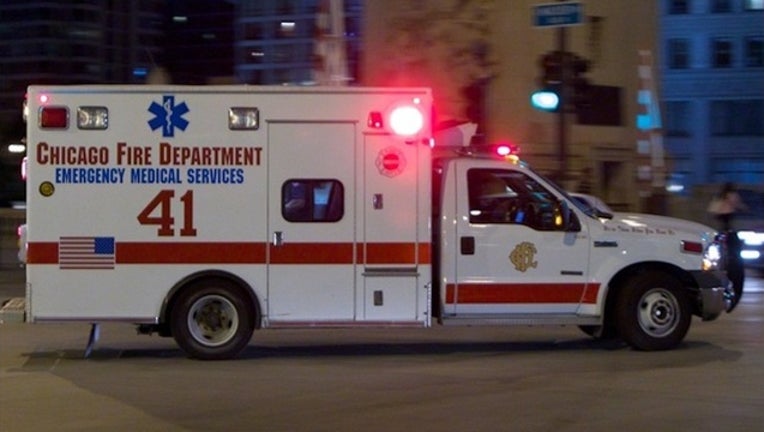 CHICAGO (Sun-Times Media Wire) - Citywide gun violence on Thursday struck at least four people, including a restaurant owner from the northwest suburbs who died in the morning from a gunshot wound to the head.
Peter Rim, 46, of South Barrington, was shot about 6:45 a.m. in the Northwest Side Belmont Gardens neighborhood, according to Chicago police and the Cook County medical examiner's office.
The 46-year-old was in a vehicle traveling west in the 4100 block of Diversey Avenue when an SUV pulled up, police said. There was a verbal exchange before someone inside shot Rim in the head.
He was taken to Mount Sinai Hospital, where he died at 10:57 a.m., authorities said.
Area North detectives were conducting a homicide investigation. No one was in custody.
Earlier that morning, another drive-by attack unfolded in the Homan Square neighborhood on the West Side.
About 6:30 a.m., a 35-year-old man was in the 3200 block of West Polk when a blue van drove by and a male inside started shooting, police said.
The man was shot in the right shoulder and right leg, police said. He was taken to Mount Sinai Hospital, where his condition stabilized.
No shootings were reported in the afternoon, although two did occur in the evening.
A teenage man was shot and critically wounded just after 5 p.m. Thursday in the South Shore neighborhood.
The 18-year-old was standing on a sidewalk in the 7000 block of South Clyde Avenue when four males approached him and one of them pulled out a gun and opened fire, police said.
The man was struck on the left side of his torso and was taken in critical condition to the University of Chicago Medical Center, police said
Another man was wounded in a shooting about four hours later in the West Side Austin neighborhood.
The 31-year-old was standing in front of a home about 9:50 p.m. in the 600 block of North Long Avenue when someone he couldn't see fired shots from a nearby gangway, police said.
He was struck in his neck and was taken to Mount Sinai Hospital, where his condition stabilized, police said.
On Wednesday, at least 10 people were shot in Chicago, none fatally.