300 layoffs at Chicago State University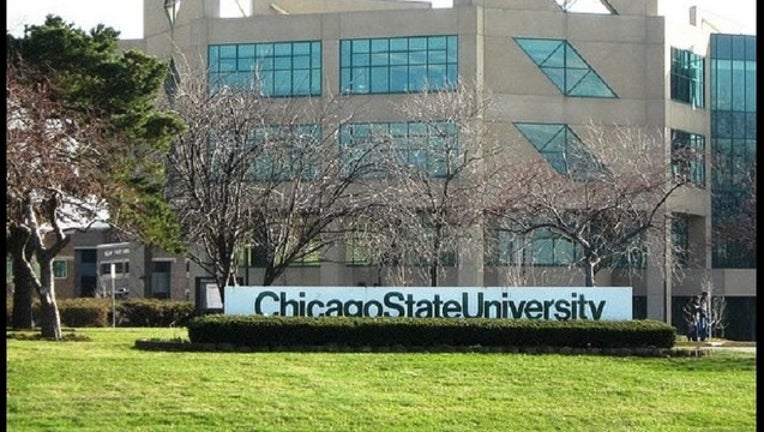 article
CHICAGO (Sun-Times Media Wire) - Threats of mass layoffs that had hung over the state's only university serving a predominantly minority, low-income student population became reality Friday, as Chicago State let go 300 employees, the Chicago Sun-Times is reporting.
The layoffs, effective April 30th, trimmed just over a third — 35 percent — of Chicago State University's administrative and non-faculty staff, sources said.
The move comes a week after CSU, which has been hardest hit by the higher-education crisis triggered by the state's historic budget impasse, received $20.1 million from a long-stalled $600 million emergency funding bill for public universities finally agreed upon by the legislature and governor.
The funds were less than 60 percent of the $37 million the South Side school had counted on getting from the state this year — not enough to stave off the inevitable.
"We took a long hard look at all jobs, with an eye toward operational efficiency, toward rebuilding, and toward long-term sustainability," a CSU source told the Sun-Times.
And more cuts are around the corner, once the school's faculty contracts conclude on May 15.
"This stage does not include any faculty, as faculty members are still closing out the semester," the source said.
Bob Bionaz, an associate professor of history at Chicago State, is the university chapter president of the University Professionals of Illinois Local 4100. That union represents about 330 university employees, mostly faculty but also about 25 academic service professionals
He called the figure of 300 layoffs "just an incredible number."
Faculty contracts run through Aug. 15, Bionaz said, so his members are bracing for what might happen then.
"We're not yet affected, but this is a blueprint for what we're going to deal with."
All of Illinois' 12 public universities have suffered furloughs, layoffs and program cuts as a result of the 10-month budget battle between Republican Gov. Bruce Rauner and Democratic legislative leaders.
However, CSU, serving a predominantly African-American population of 4,500 low-income and nontraditional students, depends on the state for a whopping 30 percent of its entire budget — a greater ratio than Illinois' other public colleges with greater endowments, and thus has suffered most.
"Our monthly payroll is approximately $5 million, and our goal is to get to about half of that," the CSU source said about Friday's layoffs, which will save about $2 million a month. "We're thankful for the money we received but because we don't know when we will get the rest of it, we're going to live with what we have."
In February, the university on 95th Street declared financial exigency — a crisis level permitting layoffs of union and tenured staff. CSU President Thomas Calhoun, Jr. said at the time: "It is our sincere hope that the governor and legislative leaders will do the right thing and provide funding for public universities before these layoffs would have to be executed."
The school, while spending its reserves, later sent layoff notices to all 900 staffers, stipulating an unspecified number would lose their jobs after April 30, absent a state budget and full funding. It also cancelled spring break to shorten its semester.
Then in March, an email sent to CSU deans instructed all employees to turn in all keys to campus facilities as the April 30 date loomed.
On Thursday, it graduated more than 850 students at commencement ceremonies keynoted by the Rev. Jesse Jackson; and throughout the ceremony, every speaker from Calhoun on down paid tribute to CSU students, who while caught in the turmoil, kept the pressure on politicians all Spring through protests and demonstrations.
CSU administration is focused on ensuring layoffs do not impact student instruction and services, and remain fully confident in the 150-year-old school's future, the source said. Summer school and fall enrollment are "looking good," and several new programs are being implemented this summer, the source said.
"We remain strong. The struggle is not over, but we are feeling very positive, and we will continue to be open," the source said.