4 killed, 29 wounded in weekend shootings across Chicago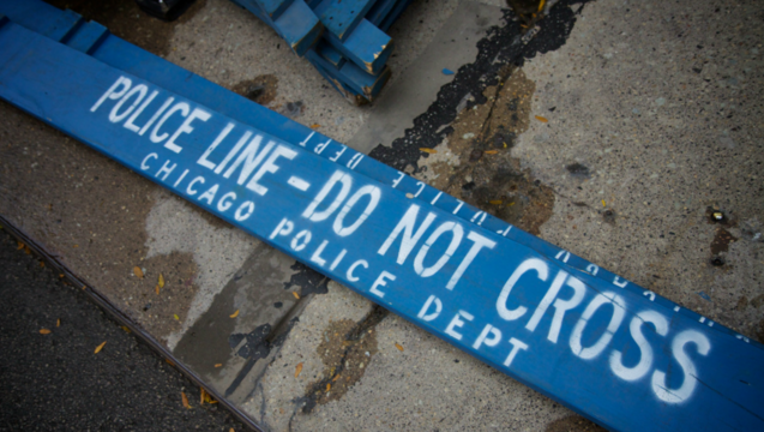 CHICAGO (SUN TIMES MEDIA WIRE) - Four people were killed and at least 29 others, including a 13-year-old boy, were wounded in shootings across Chicago between Friday evening and Monday morning.
Police touted a drop in gun violence on Sunday, as September was the seventh straight month that saw a reduction in shooting incidents in 2017. This year, Chicago seen has a 7 percent reduction in murders and a 16 percent reduction in shootings, the department said.
The weekend's latest fatal shooting happened at 10:27 a.m. Sunday in the South Shore neighborhood. A 28-year-old man and 26-year-old woman were standing on the sidewalk in the 2600 block of East 75th Street when another male walked up, pulled out a handgun and fired shots. The man suffered multiple gunshot wounds to the head and back and was pronounced dead at the scene at 10:36 a.m., according to Chicago Police and the Cook County medical examiner's office. His identity was not released Sunday night, pending notification of his family. The woman was shot in the lower back and taken in serious condition to Northwestern Memorial Hospital.
Officers responded to a call of shots fired at 12:18 a.m. Sunday and found 22-year-old Jose Rico lying face down on the sidewalk in the 5000 block of North Bernard in the North Park neighborhood on the Northwest Side, authorities said. Rico had suffered multiple gunshot wounds to the body and was pronounced dead at the scene less than an hour later.
Just before 9 p.m. Friday, someone walked up to 49-year-old Michael Hillard and shot him in the face in the 4700 block West Jackson in the West Garfield Park neighborhood on the West Side, police and the medical examiner's office said. Hillard, who lived in the Humboldt Park neighborhood, was pronounced dead at the scene about 15 minutes later.
Less than two hours earlier in the Little Village neighborhood on the Southwest Side, 27-year-old Juan Vargas was shot in the head by a person who walked up and opened fire, authorities said. Vargas was found about 7:10 p.m. Friday in the 4000 block of West 25th Place and taken to Mount Sinai Hospital, where he died less than an hour later. He lived in the West Elsdon neighborhood.
The 13-year-old boy was shot about 2:40 p.m. Saturday in a separate Little Village neighborhood attack. He was riding his bike in the 2500 block of South St. Louis when someone got out of a light-colored vehicle nearby and fired shots, striking him in the right arm, police said. The boy was taken in good condition to Stroger Hospital.
Earlier in Little Village, an armored car driver shot a person who tried to rob him with a sledgehammer, police and the FBI said. The driver, who works for the Garda armored car service, was making a delivery about 9:30 a.m. Saturday at a currency exchange in the 4300 block of West 26th Street when a male wearing a reflective vest hit him with a sledgehammer in an attempt to rob him. The guard shot the robber, who ran away, but was found nearby and taken to Mount Sinai Hospital in critical condition.
At least 26 other people were wounded in citywide shootings between 5 p.m. Friday and 5 a.m. Monday.
Last weekend, three men were killed and 36 other people were wounded in shootings across Chicago.