$500K bond for man charged with DePaul campus sexual assault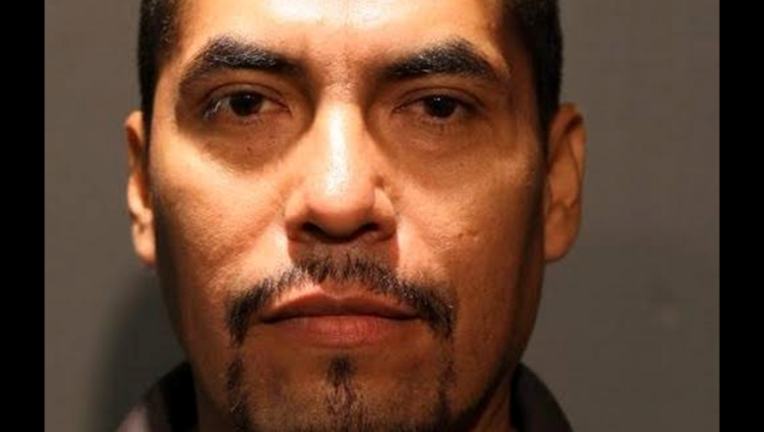 article
CHICAGO (Sun-Times Media Wire) - A man accused of sexually assaulting a DePaul University student on the Lincoln Park campus crashed his car into a tree while trying to evade arrest, then drove towards a police officer, almost running the officer over, the Chicago Sun-Times is reporting.
Isidrio Valverde followed the 21-year-old woman Thursday as she walked to her apartment, then knocked her to the ground, prosecutors said. After she fell to her knees, Valverde scratched the woman's thigh and continued to sexually assault her, prosecutors said.
Valverde repeatedly kicked the victim as she screamed during the attack in 900 block of West Belden, prosecutors said.
He then fled.
The woman called 911 and was taken to Advocate Illinois Masonic Medical Center where she was treated.
Detectives viewed security footage from the woman's building that captured the assault and distributed still images to the media. When the pictures were publicized, some people came forward and identified 40-year-old Valverde by name, prosecutors said.
Valverde was charged with aggravated criminal sexual assault.
Valverde was also charged with felony resisting/obstructing a peace officer after he allegedly tried to run over an officer Friday as he was being arrested in front of his home, in the 5100 block of North Sheridan, police said.
Valverde first crashed into a tree when he saw police tailing him, prosecutors said.
He then backed up and tried to drive away, hitting a police officer with his car door, prosecutors said.
The officer was treated and released from an area hospital.
Valverde was ordered held in lieu of $500,000 bail Saturday.
Valverde is married with four children and has worked as a mechanic for 16 years, his public defender said.
He was previously charged with aggravated DUI in 2012.
There were similar other attacks in the area earlier this month.
Those took place at 3:45 a.m. on Aug. 9 in the 1900 block of North Bissell and about 12:25 a.m. on Aug. 15 in the 100 block of West Goethe, police said.
In the Aug. 9 sexual assault, the victim was also attacked as she was in the entryway of her home, police said. In the Aug. 15 assault, the victim was able to fight off her attacker.