57 charged in West Side drug investigation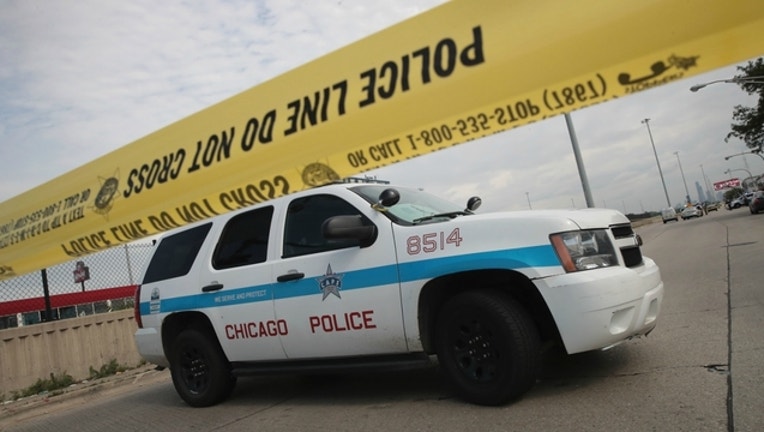 article
CHICAGO (Sun-Times Media Wire) - More than 50 people are facing charges after a joint investigation by federal and state authorities into drug sales on Chicago's West Side, authorities announced Friday.
The investigation, which authorities called "Operation Fat Chance," led to the seizure of more than three kilograms of heroin, more than a kilogram of cocaine and more than 230 grams of fentanyl, according to a statement from the U.S. Attorney's Office for the Northern District of Illinois.
Investigators also shut down two open-air drug markets in the Lawndale and East Garfield Park neighborhoods and seized a semi-automatic rifle with a drum barrel magazine and more than $100,000 in drug money, prosecutors said.
Criminal complaints have been filed in U.S. District Court against 15 people, most of them Chicago residents, for various drug charges, according to prosecutors. Forty-two people were also charged with state drug offenses.
Thomas Barfield, 36, is accused of operating a drug trafficking organization using street-level dealers to sell heroin and fentanyl, often at an open-air drug market at Homan Avenue and Douglas Boulevard, authorities said. The sales were allegedly overseen by 28-year-old Charelle Thompson, 34-year-old Nicole Green, 60-year-old Gloria Anderson, 65-year-old Thomas Smith, 35-year-old Quiera Walls and 30-year-old Jarvis Payne.
Undercover officers bought drugs from Smith and Anderson – as well as other street-level dealers like 44-year-old Michael Jackson, 46-year-old Anton Brown and 54-year-old Alfred Johnson – between December 2017 ad April 2018, officials said.
Another man, 26-year-old Willie Kelley, is also accused of managing heroin sales at another open-air drug market at Lexington Street and Sacramento Boulevard, prosecutors said.
Jose Hernandez, 48, was charged with delivering a kilogram of cocaine to Obed Ornelas, 36, in April 2018 in front of a grocery store in the 4400 block of West Armitage Avenue, prosecutors said. The deal happened inside Ornelas' Ford Mustang.
When officers tried to pull the Mustang over, Ornelas drove off and threw the cocaine out of the driver's-side window, prosecutors said. Investigators recovered the bag in the 2400 block of North Kedzie. Ornelas is also accused of supplying drugs to Barfield.
Two suburban men, 34-year-old Darius Franklin of Algonquin and 26-year-old Jonathan Harris of Cicero, were also accused of distributing heroin and supplying it to Kelley, the U.S. Attorney's office.